Weekly Spap: Trailers Galore, The Nevers-HBO and Dad Stop Embarrassing Me!-Netflix!
Updated: Apr 25, 2021
Hello, my fellow blerds, and welcome to this week's Weekly Snap! We've got quite a few things to cover, so let's get into it!
Trailers Galore!
From the latest movie in the Fast And Furious franchise, Fast 9, to Without Remorse with Michael B. Jordan, to Angelina Jolie's return, Those Who Wish Me Dead, we're getting some fresh new movies this spring! Let's not forget that Mortal Kombat is coming out next week on HBO Max and in theaters (wherever they're open, due to COVID-19)! Whether you're streaming at home, or braving these streets and going to the theaters, we have some new movies to look forward to in the coming weeks. Personally, I'm excited about Mortal Kombat. Video-game movies don't really have a reputation for being any good The first Mortal Kombat film was possibly the only one that was any good. That theme song is still fire! Also, Without Remorse looks completely amazing! You can tell that with the scenes that are shown in the trailers, this will be right up there with The Equalizer and John Wick revenge movies.
The Nevers-HBO
The show, from creator Joss Whedon, is set in Victorian Era London, England, involves women known as the Touched who're empowered with special abilities and advanced technology. They fight local crime lords and try to integrate with the rest of society. I'll be completely honest, the first episode for me was….ok. Not terrible, but not great. It is great to see a show about badass women making their own rules in society. And I am a fan of Buffy The Vampire Slayer, Angel, and the first Avengers movie. But on the other hand, Joss Whedon's reputation is tarnished to say the least. From his involvement in the 2017 debacle of Justice League, to the reports of alleged misconduct from actresses, Whedon having another show puts me on the fence. If you can separate the content from the creator, then it's all good. But from the first episode, it's not a home run. More like a slow move to second plate.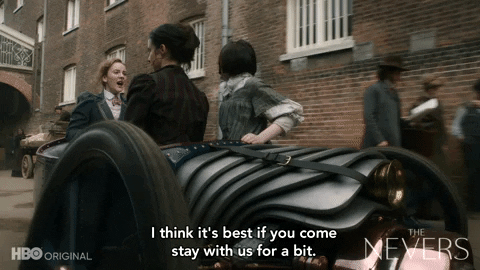 Dad Stop Embarrassing Me!-Netflix
Actor/comedian/singer Jamie Foxx makes his return to television. with this latest project and it's kinda good! The show's main premise is about Foxx's character Brian Dixon becoming a full-time father to his teenage daughter, Sasha (played by Kyla-Drew). It's good to see Jamie Foxx back in familiar surroundings. Since The Jamie Foxx Show, his career skyrocketed earning Golden Globe and Oscar awards, making hit records and movies. The show so far, reminds me of a slightly raunchier modern version of One on One but in a good way. It's nice to see more positive black father figures. Comedians David Allen Grier and Luenell also make appearances, and bring their flair to the show, which is always a good thing.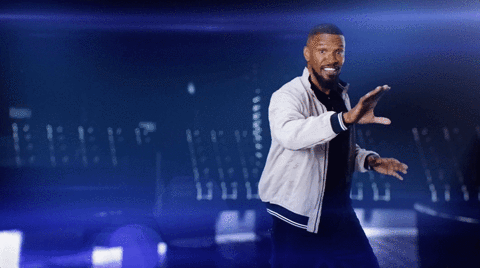 Well there you have it! Hope you enjoyed the Weekly Snap, and look forward to getting more great content from Blerd Point Of View! Till next time, fellow blerds!