Weekly Snap No 19! Hawkeye, Sony Dominance, revisiting The Matrix and more!
Hello, all! Sorry for the long wait, but we. Are. BACK!!!!!! Back with another edition of the newsletter known as the Weekly Snap! We've got a LOT to cover, so I hope you enjoy this long post!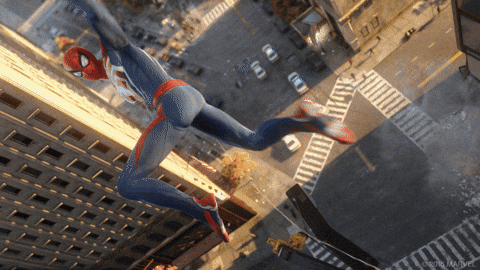 Sony Wins?
With the trailers of game titles such as Wolverine, Spider-Man PS5, God of War Ragnarok, and a remake of Star Wars: Knights of The Old Republic, one must wonder what the competition has in store! In addition, these are all excellent sequels to single-player action-adventure games which are sorely being missing in current gaming, in my humble opinion. Which title is your "day one" choice? For me, it's gotta be Spider-Man, especially since we're getting Miles Morales and Venom and Kraven The Hunter?! Plus, the voice of Candyman himself, Tony Todd, will be voicing Venom?! Say less…
New "The Batman" trailer?
With the event, DC Fandome coming closer, there will be a new trailer for Matt Reeves' The Batman movie coming October 16th. Now, I remember being …skeptical of the casting choice of Robert Pattinson being the next Bruce Wayne. Like, was Scott Adkins not available?! But when the first trailer was released, here I am, eagerly awaiting the next trailer. Speaking of DC Fandome, trailers of the Shazam sequel, Black Adam, and The Flash may be dropping in the event! Also, John Cena's Peacemaker series may release a full trailer since the teaser has already been dropped! Stay tuned!
"Halloween Kills", "No Time to Die", and "Matrix Resurrections trailers!
While we get to finally see the movie, No Time to Die, the 007 film with Daniel Craig's final outing, another trailer for the latest Michael Myers flick dropped. Imagine if the entire neighborhood just got tired of Michael's ish, and ganged up on him. That is what's gonna happen in Halloween Kills. And, now…the star of the bunch. Are you ready to go back into The Matrix?! We see a resurgent Neo in therapy, taking the blue pills!? Also, Carrie-Ann Moss is returning as Trinity, with a younger version of Morpheus played by Yahya Abdul-Mateen! (that guy keeps winning!) Although I was expecting a new Matrix movie from the Warner Bros. lineup, I didn't expect to be this excited! Hopefully, it lives up to the hype!
"Shang-Chi" cast under criticism
Despite Shang-Chi and The Legend of The Ten Rings being a success in theaters, actors Simu Liu and Awkafina have both gotten some criticism. Liu has once compared homosexuality to pedophilia, and Awkafina has been called out for the use of a "blaccent". While Liu's comments were from an older interview, he did say in a Twitter post that those comments were from an "immature version of himself". Awkafina, meanwhile has been finally confronted with the fact that she uses a "blaccent" in multiple forms of media, even though it comes across as her using it as a caricature of black culture. While I find these actions from the two of them not cancel-worthy, it does give each of them a moment to learn better. Cause when you know better, you do better…
Director Christopher Nolan leaving WB Studios?
Apparently, Nolan has had it, with their decisions to release movies for both theaters and streaming platforms. The director has left Warner Brothers and went with Universal Studios! While I can understand his frustration, especially since Tenet was made for movie theaters, I do see that during post-COVID 19 times, it's much safer to watch new movies at home.
"Hawkeye" Trailer!!
Well, it looks like Marvel's resident archer has a new trailer released! Hawkeye looks to be centered around Christmas, with newcomer Kate Bishop teaming up with Clint Barton! I wonder if we'll see how Clint was Ronin, during the time between Infinity War and Endgame, and whether or not he'll be accountable for his actions. Cause, technically, he did break the Sokovia Accords!
Sorry it this was a longer-than-normal post. Just trying to catch up! Hope you enjoyed this edition of the Weekly Snap, and till next time fellow blerds!