Weekly Snap NO. 15! Delays, questionable studio moves, and more!
Hello all, and welcome back to another edition of the Weekly Snap, where I bring the news to you. Let's jump into it!
No streaming for "Shang Chi" movie?!
It's been reported that the movie "Shang Chi: The Legend of The Ten Rings" will NOT be released on Disney Plus as well as showing in theaters, much like Black Widow was. Instead, the movie will be in theaters for 30 days, then it will be on Disney-Plus for no extra cost. The higher-ups are calling this an "experiment". I'm not sure if this move is the right one to make, especially with all the backlash that Marvel is getting with the popular case with Scarlett Johansson suing Disney and Marvel for not getting her coins after the release of her movie! Time will tell…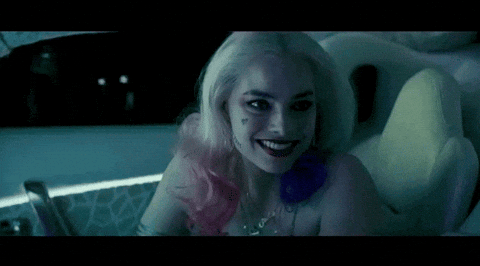 The "Ayer" Cut?
While fans have finally been rewarded with their patience, having Zack Snyder's Justice League is released, now there's a resurgence of support for the first Suicide Squad movie. Especially since new photos and pieces of the script have been released, including Deadshot and Harley Quinn sharing a kiss, Katana being possessed by Enchantress, and Joker is in the final battle! Now, I'm not saying that studio interference caused the DCEU to be struggling….but studio interference is messing up these movies! Hopefully, the fans can create enough traction for us to see the true vision of director David Ayer and his movie!
A delayed Symbiote Sequel!
Sorry to be the bearer of bad news, but it looks like Venom Let There Be Carnage is delayed until Mid-October, due to the Delta Variant of COVID-19! While this does seem like bad news, I personally think it's fitting that the movie is in the same month as Halloween! Hopefully, Sony doesn't spoil the movie with various TV spots and more trailers that ruin the actual film!
The cast of "Avatar-Netflix" Revealed!
I SINCERELY hope that Netflix can wash away the pain of M. Night Shyamalan's awful version of the beloved cartoon from Nickelodeon. The initial cast of Aang, Katara, Zuko, and Sokka has been released, and already it's a vast improvement. Actors Gordon Cormier, Kiawentiio, Ian Ousley, and Dallas Liu have been cast, but no word yet on who the famous Uncle Iroh will be, or when the show will be released. Hopefully, a teaser trailer will be dropped by the end of the year!
Knuckles?!
Idris Elba just keeps winning, as he announced on his social media that he will be voicing Knuckles in the sequel to Sonic the Hedgehog! Man, who is this guy's agent!? Cause the man keeps getting great roles back-to-back! First, The Suicide Squad then Sonic?! Is there anything this guy can't do?
Alright, that's it for this edition of the Weekly Snap! Till next time, fellow blerds!