Weekly Snap No. 11! Possible Revivals, What If, Tossing A Coin To Your Witcher, And More!
Hello all, and welcome back to another edition of the Weekly Snap! As usual, there's quite a lot of news to cover, so let's get into it!
A Possible Revival for Lovecraft Country?
Non sooner that we found out that HBO won't be renewing the hit show Lovecraft Country we get news that shows creator Misha Green just signed a deal with Apple! Could this mean we could get a revival to the show?! Keep your fingers crossed, fans! After all, if the show Brooklyn 99 can go from Fox to NBC, Lovecraft Country can be revived as well!
Marvel's "What If" Trailer!
Marvel and Disney have dropped another trailer of their series, What If! We see scenes of Tony Stark being saved by Killmonger, Peggy Carter being Captain Britan and T'challa (Voiced by Chadwick Boseman, in his last role.) teaming with Yondu from the Ravagers! I'm especially curious about the possible scenarios we're going to see take place! this show will be released on August 11th!
Star Wars: Visions Trailer
I've said often that anime and the Star Wars franchise would go together like cake and ice cream. So, imagine my elation when a new trailer showing different anime studios creating stories in the Star Wars universe was released! Star Wars: Visions is an anthology series, created by Geno Studios, Kinema Citrus, and Kamakazi Douga. From the trailer, we can expect to see plenty of new ideas take shapes, such as Samurai-esce Jedi Knights, beautiful new planets, and wonderful animation brought over from Japan! The show releases on September 22!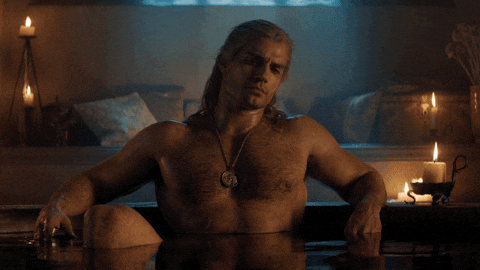 The White Wolf returns! "The Witcher" Season 2 trailer
Not gonna lie to you guys, I haven't played any of the Witcher games, or read any of the novels. I have, however, seen the first season of The Witcher, starring Henry Cavil! And from what I've seen from it, it looks impressive! A cool main character, some black mages, (represent!) sword fights, and a catchy theme song from a hilarious bard! Season 2 of The Witcher will drop on December 17th.
Other Coming Attractions
More trailers from movies and shows like Transformers: War for Cybertron Siege, Sweet Girl with Jason Momoa, Clifford The Big Red Dog, Season 3 of Titans, QueenPins have also been released! Is it wrong that feels Hollywood will mess up the Clifford movie?! Speaking of Hollywood, actor Dwayne Johnson has stated that production of the new DCEU movie Black Adam! Hopefully, this movie will knock it out of the park and set DC in the right direction, with their live-action movies.
That's all I have for now! Post what you think below, and till next time my fellow blerds! Don't forget to join. We have giveaways, exclusive content, and much more!