Weekly Snap No 12. Emmy Nominations, Jordan Peele's Back and Casting News!
Updated: Aug 1, 2021
Hello again, everyone! Sorry for missing last week's Weekly Snap! Some technical issues on my part, and for that, I apologize! But, not to worry. We have plenty of news to report to make up for it. So, why don't we get started!
Emmy Nominations
Congratulations are in order, for shows including Black-Ish, Pose, The Mandalorian, Lovecraft Country, WandaVision, The Boys, and more for earning Emmy nominations. And while we all have our favorites, I find it surprising that Lovecraft Country nabbed as many as 18 nominations, considering that network HBO has decided not to pick the show up for another season. The Mandalorian has 12 nominations, but snubbed Pedro Pascal for best lead actor?! I sense a disturbance in the Force on that choice! Best of luck to all the shows nominated.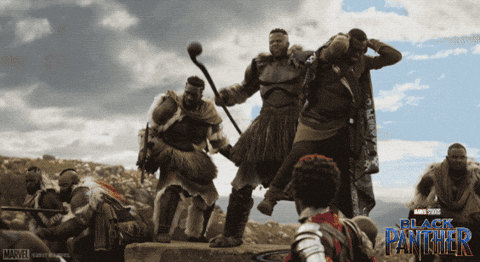 Casting call!!!
Actor Winston Duke, also known as M'Baku from Black Panther and Avengers Infinity War has signed on to reprise his role in the sequel! Here's hoping his role will be expanded further. Also joining the cast is actress Michela Coel! No word on what her role will be yet, but I'm confidant Marvel will announce it soon. Switching from Marvel to DC for a minute, actress Leslie Grace from "In The Heights" has been cast as the lead Barbara Gordon in the HBO Max film "Batgirl"! In the world of "John Wick", actor and action star Marko Zaror has been cast to appear in the fourth installment of the franchise! We hope to see some excellent fight scenes from him, in the movie! Finally, Michael B. Jordan has been reported to play Superman for HBO Max! While this rumor has been around for a while, Jordan's production company Outliner Society, will center the film around Val-Zod, the Earth 2 version of the Man of Steel!
Injustice Animated Movie
Fans of the hit fighting game, "Injustice: Gods Among Us" and "Injustice 2" rejoice! DC and Warner Brothers are releasing a movie based on the videogames and the graphic novels inspired by them. The main premise is that Superman's wife is killed by Joker, who kills him in response. That action causes a rift in the Justice League and changes Superman from hero to tyrant! Honestly, while I'm over the whole "Let's make Superman or a hero like Superman evil" trope, I am curious to see how this film will turn out.
An Animated Witcher cartoon?! Take my coins!
Coming off the success of the Netflix show, The Witcher, the streaming service is giving us an amine-styled movie, "The Witcher: Nightmare of The Wolf"! I'm not entirely sure where in the timeline this story takes place, but hopefully, it delves deeper into the lore of how Witchers came to be. Perhaps we'll get a guest appearance from Henry Cavil!
Jordan Peele makes another horror movie piece!
Modern-day horror maestro Jordan Peele is directing another horror movie called "Nope". The movie will star returning alum Daniel Kaluuya, Keke Palmer, and Steven Yeun! Although no premise has been released about the movie, we have a release date! "Nope" comes out September 22nd, 2022, only in theaters. Hopefully, we can enjoy this movie in a COVID-19 free world. Not saying I don't enjoy seeing new movies in theaters, but I do somewhat miss the whole "theater experience".
And that's all for now! Post your thoughts below, and till next time fellow blerds!