Weekly Snap! Beast Wars, Superhero Cage-fighting, and more!
The Beast Wars; Coming Soon?
To be perfectly honest, I'm not the biggest fan of the Transformers movies. But when it was announced that there was going to be another film involving the Maximals and Predicons, it caught my interest! Growing up, I was a huge fan of the Beast Wars cartoon. So I'll be awaiting the trailer for the new Transformers: Rise of The Beasts!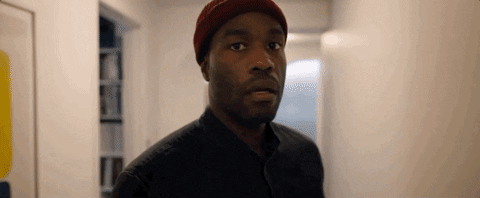 New Trailers !!!
From Marvel giving us kung-fu vibes with the latest Shang-Chi and The Legend of The Ten Rings (did you peep Wong fighting The Abomination in a cage?!), to Michael Myers wreaking havoc once again, in Halloween Kills, another Snake-Eyes: G.I. Joe Origins trailer, and M. Night Shayamalan possibly returning to form with a creepy movie called Old, movie theaters are looking to fill those seats! Plus, that Candyman trailer, though!!! I dare you to say his name five times. I DARE you!
Video Game release trailers!
If you're a fan of the Alien francise, then you might want to watch the latest trailer for Aliens: Fireteam Elite! Since Aliens is my personal favorite, I'm eager to try this one out, especially with the new type of xenomorphs in the game. Also, trailers for Minecraft X Sonic The Hedgehog, Demon Slayer: The Hinokame Chronicles, Rust and a Space Jam: A New Legacy are out now!
ANOTHER Batman Animated Movie? Sign me up!
While Warner Brothers are still getting their mess together with their live-action movies, they still have a good reputation with their animated features. Batman: The Long Halloween Part One has been released on demand. Based on the classic graphic novel of the same name, a young Batman teams up with Harvey Dent and Jim Gordon to fight off the likes of The Joker, Cat Woman, the Mafia and a emerging Two-Face!
That's it for this week! If i missed anything, please let me know! Till next time, fellow Blerds!