Top Gun: Maverick Review! Flying High!
After over 20 years, Tom Cruise is back in the cockpit, as Top Gun: Maverick has made over a billion dollars at the box office! A crazy achievement, post COVID-19, but the question remains...Is the movie actually good, or is this another attempt to call on nostalgia to save a project? The answer is…both, really! There have been many sequels to movies that came out 20 or so years ago. I mean, look at the Jurassic Park franchise. But most of them fail to recapture the magic of the original and are cash grabs. And while at first glance, Top Gun: Maverick may seem like so, it actually pulls it off. Before I continue, SPOILERS AHEAD!!!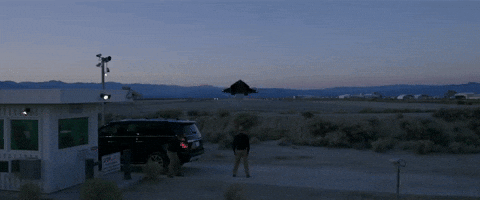 The main premise of the movie involves Cruise's character Cap. Pete Mitchell aka Maverick, rejoining the US Navy's TOPGUN program. This time, however, he's not there to fly but to train the best Navy pilots to complete a dangerous mission that has next to zero success rate. One of the candidates happens to be the son of Maverick's deceased co-pilot and best friend, Goose. Goose's son, Rooster (Miles Teller) is talented, but has a chip on his shoulder, resenting Maverick for being accepted into TOPGUN years ago. It's up to Maverick to not only teach the new class how to fly this mission and survive but mend the old wounds with Rooster and learn how to put aside his own pride and let go of the past.
This movie really surprised me. I saw the first Top Gun, and while it was cool back in the day, it never resonated with me. The military propaganda, the outdated special effects, it just wasn't my cup of tea. Not saying the first one was bad, but this movie? Man, this movie is a must-see, just for the dogfight scenes alone! The sound is so loud, that I could actually feel myself shake like I was actually in the cockpit! What's more, is that the main cast was flying these fighter jets! The CGI was also amazing, blending real-world jets with computer animation. Another surprise was seeing Top Gun alum Val Kilmer in the film! He has throat cancer, in real life, so they used that fact in the film, and it was bittersweet to see Maverick and Iceman's reunion! It turns out, whenever Maverick would get in trouble with his superiors, Iceman, now an Admiral would bail him out. The cast was also a win, from veterans Ed Harris, Jon Hamm, and Jennifer Connelly to new blood like Jay Ellis (Lawrence from Insecure), Glen Powell playing the team jackass, and Monica Barbaro representing the female Navy pilots. Charles Parnell is also featured, perhaps best known for his role in The Last Ship.
While the movie can get formulaic with its storytelling, Top Gun: Maverick is one of those movies you just have to see in theaters. If not to enjoy a popcorn flick, then to enjoy the roar of the jet engines, and to hear Miles Teller sing "Great Balls of Fire" and have that song stuck in your head for a week. It gets a 8 out of 10.