Top 10 DCEU Movie Ranking List! (Yeah, they actually have good films!)
Ah, the DCEU, also known as the DC Extended Universe! Not every fan's cup of tea, for sure. But, if you think about it, this franchise has some jewels that some are either missing out on or just plain ignoring. Plus, I just love DC Comics! While their movies have been hot and cold, their comic books, tv shows, and cartoons have outlasted their competitors for decades! (You know it's true, Marvel fans! But yall still got the movie thing on lock, though.) And with the "Flash" movie re-booting the entire universe, I'd thought it'd be the perfect time to rank all of the DCEU movies! From worst to best, here is my ranking of all the DCEU films, so far.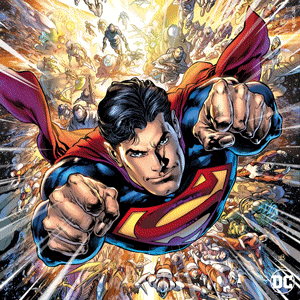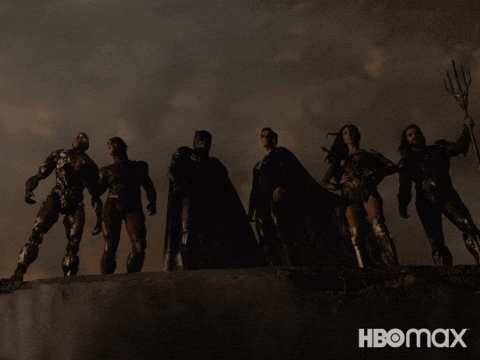 10. Justice League (2017 version)
OK, let's get this out of the way. This movie was hyped to be epic, cool, everything you would want a superhero movie to be. Bringing some of the best heroes DC has to offer. Director Zack Snyder was chosen to head this film but left due to family tragedy and the studio decided to bring in director Joss Whedon, to finish. Well, if night and day needed visual representation, watch this film. At key moments, it really does feel like the movie was shot by two different people with two very different styles. This movie focused more on humor, and less on the serious stuff (almost like a Marvel movie.) Gone was the promise of Darkseid and any potential of a sequel, instead, we got cheesy one-liners, CGI mustaches, and music that felt out of place just to get some "nostalgic" brownie points. The scandal involved with this move has been well-documented, by now. Characters' scenes were drastically cut, Whedon being toxic on set to the cast, and reshoots not matching trailers. Definitely deserves the bottom ranking. (Although, I did love Gary Clark Jr's version of Come Together!)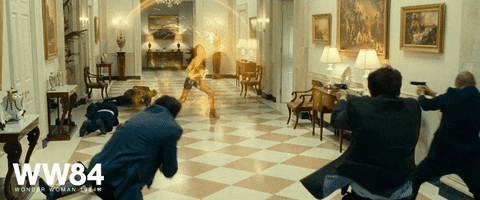 9 Wonder Woman 1984
The first DCEU movie to come out during the COVID-19 pandemic, Wonder Woman 1984 felt like a callback to a simpler time, where comic book films didn't need to worry about franchise continuity and could just tell character-based stories. And while that sounds good on paper, in execution, WW84 missed the landing. Too many potholes to ignore, and seeing Wonder Woman being active as a superhero after clearly hearing her say that she gave up on humanity for a century, didn't really make sense. Pedro Pascal did steal the show as Maxwell Lord, however. And the film's rendition of "A Beautiful Lie" still gets to me, every time. With promises of a third movie, hopefully, DC and WB can find a blend of the Wonder Woman we got in Batman v Superman and this movie, and not rely too much on nostalgia.
8.Suicide Squad
Another movie that WB studios tampered with, Suicide Squad focused on the villains, featuring Deadshot, Harley Quinn, Captain Boomerang, Joker, and Amanda Waller, this was set to be (in my opinion.) DC's answer to Guardians of The Galaxy. And while imperfect, this film did its job. It showcased some bad guys that we love to hate and hate to love. The soundtrack was lo-key fire, it even won an Academy Award for Best Make-Up, for their version of Killer Croc! (Catch up, Marvel!) Margot Robbie's portrayal of Harley Quinn really stole the show, and Viola Davis as Amanda Waller was ripped right from the comics. But again, the studio wanted it to be liter-fare, so certain connections with Zack Snyder's vision were cut. And Jared Leto's Joker, while different, was barely in the movie.
7. The Suicide Squad
Director James Gunn, (from the Guardians of The Galaxy films) combined adult humor with color and zany action well! While some of the jokes get old, the performances from John Cena as Peacemaker, Idris Elba as Bloodsport, Margot Robbie reprising her role as Harley Quinn, and some new players on the team. I think the marketing point of this movie is that anybody can get it! And some favorites certainly don't make it through the end!
6. Birds of Prey (And The Fantabulous Emancipation Of One Harley Quinn
While a movie about Harley Quinn proved to be a banger, the actual Birds of Prey felt like they needed more screen-time. While we got some of comics' fan-favorites, including Black Canary, Huntress, and Detective Rene Montoya, this movie absolutely fails when introducing Cassandra Cain! Cassandra Cain, in the comics, is one of the best, if not the best hand-to-hand fighter in the DC Universe. Meaning that not even Batman can square up against her! But, in this movie, she's a mere pickpocket. A common thief?! Like, who thought it was ok to downgrade one of the best members of the Bat-family?! Ewan McGregor as Black Mask is cool too, but he suffers from that classic "introduce a bad guy, only to kill him off" syndrome.
5. Shazam
Blending some light-hearted themes of family with super-heroics, Shazam introduces Billy Bastion who has trouble living with his new foster family. He is bestowed the power of a god and becomes a superhero. Think Big meets Superman and that's this film, in a nutshell. While it may seem like a big shift from this franchise's darker material, Shazam does have one heart-breaking moment, where Bill finally unites with his long-lost mom and discovers the truth about his abandonment. There are also some hints about Black Adam arriving in a sequel (starring Dwayne Johnson) and the Marvel Family making their appearance, which is great to see.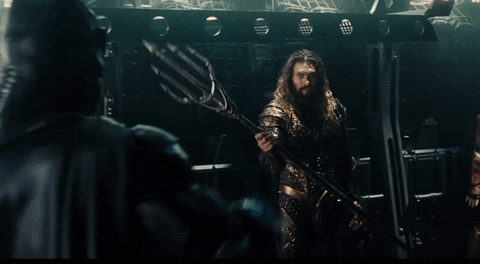 4.Aquaman
When one of DC's most mocked heroes gets his own solo movie, then proves the haters wrong, you did something right! Jason Momoa stars as the titular hero, complete with the comic-accurate orange and green costume, looking like a true king of Atlantis. While some ideas never made it to the final cut (involving more of Steppenwolf and the Justice League, presumably setting up for Justice League 2.), this movie was pretty good. The colors just popped on the screen, it had horror movie elements, cool fight scenes, and established Aquaman as a real force to be reckoned with.
3. Wonder Woman
One for the history books, as DC beats Marvel with making the first super-heroine movie that is actually good! With some Snyder inspiration here and there, director Patty Jenkins and lead star Gal Gadot do Wonder Woman proud with this movie! One of the best "origin stories" in comic-book movie history, we see Princess Diana go from curious warrior to adventurer to hero! While some may find an issue with the typical CGI-heavy third act, I found it great because not only do we see how powerful she is, but what lessons Diana's learned along the way.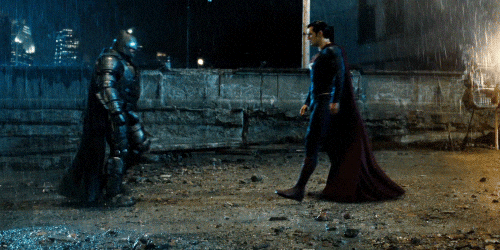 2. Batman V Superman: Dawn of Justice (the Ultimate Edition)
I will admit that I was one of the fans who were against actor Ben Affleck as Batman. (if you saw Daredevil, you saw where I was coming from.) But then, I actually saw the movie with my best friend and was pleasantly surprised with his version of the Dark Knight. We see a veteran crimefighter, who's lost his way and resorted to more violent means. Plus, it didn't hurt that he's put out the best Batman performance since Bale and Keaton. Henry Cavil as Superman, in a world that questions his motives, is underrated. A lot of critics said that this film was "too dark and gritty", and in some respects it was. And that's ok. Not every superhero movie needs to have a laugh track every five minutes. And while it isn't perfect, (the set-up for members of the Justice League, Lex discovering the identities of said characters, and the theatrical release cutting Clark Kent's investigation.) this movie is still talked about to this day. To top it off, this movie was bold AF to kill off Superman in the second movie in the franchise! But the themes of hope, redemption, and justice are there, and it's a perfect contrast to some of the cape flicks that came out that year and still are.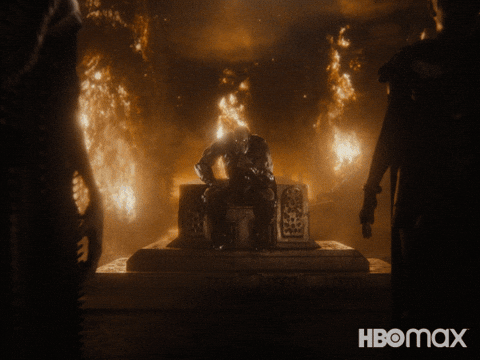 Honorable Mention-Zack Snyder's Justice League
It pains me to say that this movie isn't in the continuity, but at least fans all over the world got to prove the naysayers wrong when they said that this movie didn't exist. Zack Snyder's Justice League is superior to the 2017 version in almost every way! Giving us more of Cyborg's backstory (played very well by Ray Fisher.) and a Flash that can be both funny and serious (Ezra Miller, in that Speed-force scene, though!!!), a better musical score, and the return of Superman! What?! Plus, we got more action scenes than we were led to believe, and the introduction of Darkseid! The only real negative that the movie has for itself, is that it's four hours long! For a lot of filmgoers, this is a tall order. But if you've ever watched The Godfather, Lord of The Rings, or The Ten Commandments, then you'll be ok watching this movie. (I still want to see Martian Manhunter and Green Lantern though, Warner Brothers.)
1. Man of Steel
To me, if Iron Man kickstarted the MCU, then Man of Steel is DC's equivalent. One of the best Superman adaptations ever, Man of Steel thrusts Clark Kent (Henry Cavil) into a more realistic world, and we see him wrestle with an internal struggle; does he follow his Kryptonian heritage or protect his flawed home of Earth, where both his fathers say that mankind can be a force for good. All they need is for him to show them the way. That's a lot of pressure to put on a guy, even if he is Superman. I can't talk about this film enough, the costume design, the epic music from legendary artist Hans Zimmer, the earth-shaking fight scenes, a villain who kinda has some relatable gripes in General Zod (Michael Shannon.), the iconic "First Flight" scene, I can go all day about it. It's near perfection, no matter what the naysayers think about it.
That's my ranking. What do you think, agree, disagree? Post your comments, feel free to share this, and till next time fellow blerds!