Top 10 Best Fighter in the Marvel Cinematic Universe!
Ever since Shang-Chi: The Legend of The Ten Rings and a certain man without fear made his official debut in Spider-Man: No Way Home, one thought has come to my mind; who in the Marvel Cinematic Universe is the best fighter? Not the most powerful, but the best in terms of pure skill and feats? So, fresh for 2022, here is my ranking list of the best fighters in the MCU! In the words of Michael Buffer…LLLLLLETS GET READY TO RUMBLE!!!!!!
10) Sam Wilson/Captain America. It does pain me to put the new Cap at the bottom of the list, but somebody gotta go last! While Sam does fine with the usual mercenaries and low-level bad guys, he struggles with perps with considerably more skill. Just look at his fight with Crossbones in Captain America: The Winter Soldier or the finale of Falcon and The Winter Soldier with Batroc. If he wants to continue being Captain America, then Sam needs to get his skills up. 9) Clint Barton/Hawkeye. Everyone's favorite Avenger, (sike!). Clint has years of experience as a S.H.I.E.L.D. agent, an Avenger, and as the vigilante Ronin. And while he may be good with the bow (or katana), he can also use some better opponents to fight. Barley surviving evil androids, and struggling with the Tracksuit Mafia, Echo,
and new Black Widow Yelena Belova, Clint's better off taking folks out from a distance.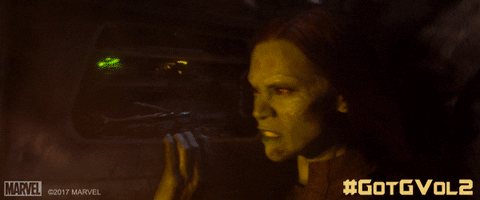 8) Nebula and Gamorra. Yep, the Daughters of Thanos both make the number 8 spot. While in the comics, Gamorra and Nebula are different, their movie counterparts need more exposure to gas them up.
7) Taskmaster. When Black Widow came out and it was revealed that Taskmaster was the villain, I thought "Great! One of the best fighters in Marvel, come to life!" And while in the movie Taskmaster's origin is different, she has the ability to copy any fighting style. We saw that when she took on Black Widow and the Red Guardian, using the skills of Captain America and Black Panther!
6) Black Widow. Speaking of the devil, Natasha Romanoff has shown that not only can she handle aliens and killer robots, but she can take out Hawkeye (multiple times!) and hold her own against The Winter Soldier. Respect.
5) Daredevil. From fighting gangs and Kingpins to undead ninjas and killers with pinpoint accuracy, Matt Murdock's hands are rated E for EVERYBODY! Trained as a kid, Matt will never give up in a fight. The only way you beat Daredevil is if you kill him. And good luck doing that.
4) Shang-Chi! C'mon, the master of Kung Fu must be on this list! Another child prodigy, Shang-Chi was, at first, trained to be an assassin. But, becoming a hero and the new bearer of the mystic Ten Rings combined with expert martial arts skill, I suspect Shang-Chi will be a major play in the coming MCU movies.
4) The Dora Milaje. While this may be considered a questionable pick but hear me out! The Dora are a highly trained group of warriors from Wakanda (the most advanced civilization on Earth, btw.) And each of them, from Ayo to Okoye has the skill to stand up against Thanos' Ravengers, Proxima Midnight, Killmonger, and beat the breaks of fake-Cap John Walker!
3) Bucky Barnes aka The Winter Soldier. Barnes was not only a WW2 veteran but a former HYDRA agent who has decades of kills under his belt. From coming razor-close to killing Steve Rogers (and Elijah Bradley, the black Super-Soldier the U.S. Government oh-so conveniently forgot about!), Bucky has shown killer instinct that's reminiscent of The Terminator.
2) Steve Rogers. Yes, I'm putting the o.g. Cap at number 2, and let me tell you why! First, his accomplishments won't go unnoticed. Wielding Thor's Hammer and going up against Thanos was BADASS! And his hand-to-hand skills ain't nothing to laugh about either. Taking on Batroc, an elevator full of HYDRA agents, beating the Winter Soldier,
and taking on Iron Man is impressive. But there is another who can do all what Steve can do, just a bit better…
1) T'Challa the Black Panther! Yup! Your eyes don't deceive you. T'Challa is taking the number one spot in the best hand-to-hand fighter! He trained all his life to be the Black Panther, actually had to fight to even earn the right to wear the mantle, and he washed some Avengers along the way! Giving the good hands to Bucky twice, brushing off Hawkeye like a fly at a BBQ, and even fighting to a short standstill with Cap! Yeah, he did lose to Killmonger, but that was due to emotional interference! In the rematch, T'Challa was the better fighter.
Honorable mentions include Iron Fist, Collen Wing, Misty Knight, WenWu, Elektra, Yelena Belova, Echo, Valkyrie, and Bullseye!
So, that's my top ten! Who do you have on your list?! Post your comments below, and till next time fellow blerds!