Games That Were Inspired By The Culture.
In gaming, we love to see ourselves and our culture properly represented. In the past, we had to fight to get even one properly represented character, without them having the same "90's flat-top fade" hairstyle, or being a caricature. Now, with games like Cyberpunk 2099 and the new Hogwarts, where you can design your avatar to how you want them to look. What's more, when black culture and gaming combine into something great, it's a real treat to witness. Especially in the world of gaming, where our voices are being heard, loud and clear. To that end, here are some video games that blended hip-hop, music, fashion, and more with the culture we created and is still celebrated today.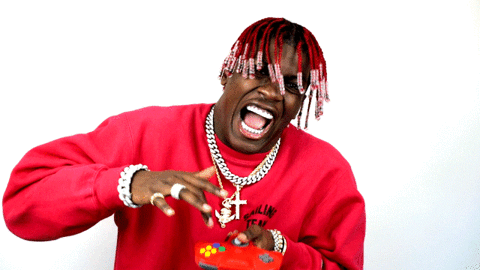 Def Jam: Fight For New York
One of the BEST fighting games of all time, Def Jam: Fight For New York, had it all. You could buy the latest fashion styles from the 2000s, customize your player with multiple hairstyles, listen to classic and modern hip-hop, and have numerous cameos by many rappers. Sean Jean, Lil Kim, Shawnna, Ludacris, Method Man, Redman, Snoop Dogg, Fat Joe, and even Flavor Flav were playable. Guest appearances also were in the game, from Danny Trejo, Henry Rollins, Carmen Electra, and Kimora Lee. Players could choose their own fighting style from five subclasses, as they battle their way to underground victory.
NBA/NFL Street
While games like Madden and 2K will basically own the football and basketball genres in gaming, EA Sports BIG gave us some of the best games that didn't take themselves seriously. The Street series took it to…well, the street. No refs, no rules. Just some stylish moves to win. Think NBA Jam mixed with Blitz.
Grand Theft Auto: San Andreas
While I prefer GTA 4, San Andreas was a banger! From bumping West Coast hip-hop, having iconic missions (All you had to do, was catch the damn train, CJ!), being able to dress in different styles, go to the gym and buff up your character, San Andreas was still the sandbox game we all love. It just hit different.
DJ Hero
A spin-off of the Guitar Hero series, DJ Hero followed in similar footsteps. Instead of a guitar, however, players would use a turntable with buttons you would see on a controller, and mix their favorite songs together. With music from Jay-Z, Eminem, DJ Jazzy Jeff, and more! Games like this really need to make a comeback. Gaming doesn't always need to be regulated to FPS, RPGs, or Dark Souls­-esque titles. Plus, with today's music, a DJ Hero 3 would be epic!
Marc Echo's Getting Up: Contents Under Pressure.
Imagine being in a dystopian city, and artistic expression is outlawed. That's the setting for Getting Up. Tagging buildings with graffiti, music by DJ R2DJ, and fighting gentrification, this really was a game before its time. There're even rumors of a movie in development. Graffiti has always been the artwork of the unheard. To see it being shown in video games is very interesting.
Any games I missed? Feel free to let me know in the comments, and be sure to share and stay tuned for more content! Till next time, fellow blerds!