DC Got 99 Problems, And Stability is One!
Welp, I did Marvel. So DC is next, and boy is there a lot to talk about. This is part two of an opinion piece on where the DC Extended Universe is at now, and where it's going. And while they have made some recent successes; their past failures and present issues are still a hurdle they must get over. Fans are split down the middle about whether the studio, Warner Bros should just reboot the entire thing, or keep making movies based in a fractured universe with almost no connection to each other.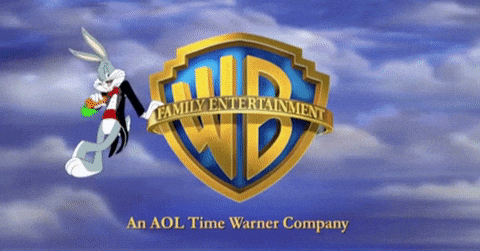 First, let's just get it out of the way; Zack Snyder's Justice League was a success and a big boost to fans who were told that not only did the cut not exist but would never see the light of day. Well, we now know that was wrong. While four hours may be too much for one to commit to watching a movie, there's no denying that the Snyder cut was miles better than the original release, directed by Joss Wheadon. With releases like Birds of Prey, Peacemaker, sequels to Shazam, Aquaman, and new movies like Black Adam, The Flash, and a Black Canary project in the works, fans were seeing some progress. Slow progress, but it was there. Not to mention how successful The Batman was, early this year. Animated shows like Young Justice: Phantoms, Harley Quinn, and upcoming animated films are coming. In addition, with the business merger of Discovery, Warner Brothers were looking to be coming for Marvel's neck. Or so everyone thought.
With DC, (at least, their live-action films, anyway), it's a "one step forward, two steps back" thing. Let's start with a small one. The CW is effectively getting out of the superhero business. The Flash is finally entering its ninth and final season. And while it still has its followers, it's a show that stuck around too long. Now, Superman and Lois is still on, but with just the two remaining Arrowverse shows on the air (Batwoman, Legends of Tomorrow, Black Lightning being canceled.) and Titans on HBO Max being renewed, DC's tv front is lacking. Then, there is the upcoming Gotham Knights series, which shows very little to do with the Batman mythos.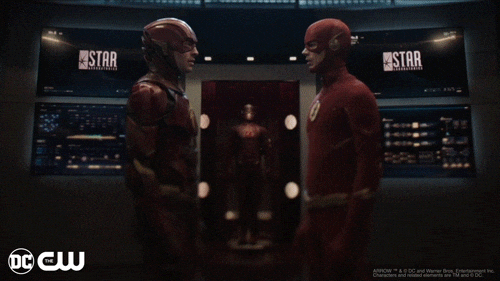 On to the films, and man, does it get rocky from here. Actor Ezra Miller is in trouble with the law, with claims of grooming minors and assaulting fans. One wonders if The Flash will ever see the light of day. Then, actor Henry Cavil is still out of the loop, as far as Superman projects are concerned. When asked if he'll make an appearance in Black Adam, not even Dwayne Johnson could quell the disappointment in fans' voices due to the uncertainty. Then, the trial of Johnny Depp and Amber Heard happened, with Heard's scenes being cut from Aquaman 2. And if that wasn't enough, recently, Warner Brothers decided to shelve Batgirl. So, that means it won't be in theaters or available for streaming. A $90 Million dollar movie, scrapped, when it was almost done. See what I mean when I say, "one step forward, two steps back"?
(How every DC fan feels, right now. Sad thing is. they brought it on themselves.)
It's not like DC and WB studios don't have the potential for greatness. With iconic characters at their disposal, why is it so hard to make a cinematic franchise profit, like their counterparts do at Marvel? They've had a good start, with their earlier films. They can make movies that aren't in their Extended Universe, and still make money as well. Just look at Joker and The Batman. Perhaps it's relying too much on their flagship heroes like the DC Trinity (Batman, Superman and Wonder Woman). Maybe they should just reboot everything. Start over. It's clear that whatever plans Zack Snyder were, Warner Bros wasn't on board. But in defense of Snyder, at least he had a plan. Nobody really knows what WB and DC are doing, other than trying to imitate what their competition is doing. Perhaps that's the issue. Instead of just seeing what Marvel is doing and attempting to replicate success, they should stand firm and do their own thing. They were the first to introduce the whole "multiverse" thing, with both Grant Gustin and Ezra Miller being in the same scene in the "Crisis on Infinite Earths" crossover on the CW. They can have both movies that tie into a connected universe and standalone features. Their animated projects rarely miss, something that Marvel is lacking on. (What If ain't enough, Marvel!!)
It's hard to be a DC fan, when you see so much progress from the other side. But I'm still here, hoping that one day, they'll get their act together. Thank you for reading part two of this series. Post your comments bellow, and till next time fellow blerds