All Star Wars Movies Ranked, From Best To Worst
If you've been following me on Instagram, you can tell that I LOVE Star Wars! Flaws and all, and what flaws it has! But despite this fact, it remains one of the best franchises of all time. With The Book of Boba Fett ending, new shows such as Kenobi and Ashoka coming to Disney Plus, and the movies and cartoon shows ready to be enjoyed, it's only fitting that I do a Ranking list on the movies! But since there are quite a lot of movies in the Star Wars franchise, I'll be doing this ranking a bit differently. Instead of ranking them from last to first, I'll be doing this one in categories.
S TIER
·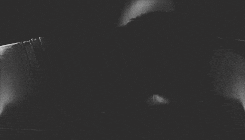 Empire Strikes Back. As one of, if not the best movie sequel, ESB is all you want and more, not just from Star Wars, but a movie period! Protagonists are constantly on the ropes, a bad-ass Villain in Darth Vader, and the plot twist that no one saw it coming.
·
Revenge of The Sith. As far as the Prequels goes, this is the best one! And with good reason, multiple lightsaber fights, the endo of a galactic war, only to see a tyrannical Empire rise and the tragic tale of Anakin Skywalker's fall to the Dark Side.
A TIER
·
A New Hope. The one that started it all. While the special effects are not as good as later entries, this movie was a landmark in moviemaking. Gotta respect it.
·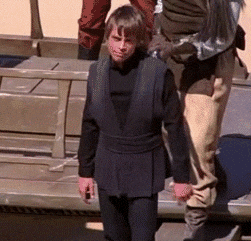 Return of The Jedi. Yes, the little Ewoks slowed down the movie, but everything else led up to the finale. The Empire with another Death Star, the dogfights in space, and Luke and Vader in one last duel for all the marbles.
·
The Last Jedi. Your eyes do not deceive you! A movie from the Sequels made it this far, on my list. The Last Jedi isn't perfect, but it circumvents what's expected from a Star Wars movie and tells us as fans what Yoda said all those years ago; "Unlearn what you have learned."
·
Rouge One. One of the spin-offs that worked, Rouge One showed us what the war between to Empire and Rebel Alliance is really like. Also, it shows that war makes for strange allies and questionable heroes who sometimes resort to murder and espionage. And that hallway scene with Darth Vader?! Forever GOAT'ed!
B TIER
·
The Force Awakens. While the nostalgia was great, it wore off quickly, as this movie felt a lot like A New Hope with a new twist. The original three (Luke, Han, and Leia) never reunited, and although newcomer Kylo Ren was the rising star, the movie played it too safe.
·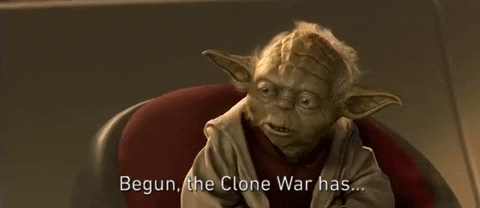 Attack of The Clones. How the Clone Wars started, (which was referenced by Obi-Wan in A New Hope), some new cool characters like Jango Fett and Count Dooku, but it still suffers from some wooden acting and the not-so-subtle blend of CGI environments.
· Solo. While a backstory on the galaxy's most notorious scoundrel, I feel like this could've been a series on Disney Plus. Donald Glover as Lando Calrissian was casting genius, though.
C TIER
·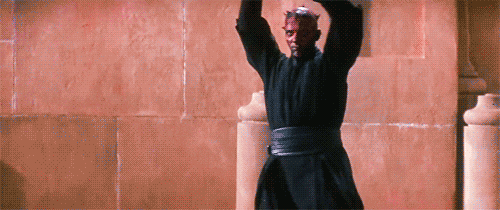 The Phantom Menace. The only thing that really saves this movie, for me, is the introduction of Darth Maul! Although he only says like, 12 words in the movie, his fight with Qui-Gon and Obi-Wan was LEGENDARY!
D TIER
·
The Last Skywalker. Visually, this movie looks great. Buuuuuuuuut. This movie's plot is just wasted potential! Emperor Palpatine comes back, just because, and they tried to retcon what happened in The Last Jedi. Instead of playing it safe, they should have stuck to their guns and explored new story opportunities.
·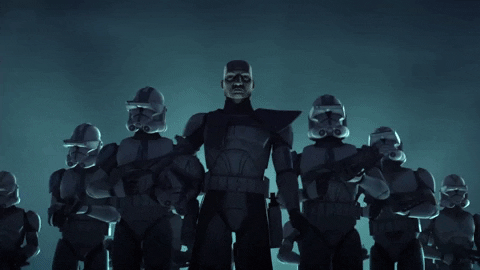 The Clone Wars. While the tv show is a masterpiece of how something can be improved on, the movie is rough. Rough to look at, rough to enjoy, just rough! It feels like this could've been a tv movie, instead of a theater premiere.