In life, there are those who stand for and uphold justice. Those who sacrifice everything, for the sake of equality and balance. Despite whatever obstacles come their way, they use the law to their advantage and overcome any opposing force. In this list, we're going over some of the best "Lawful Good" characters in pop culture.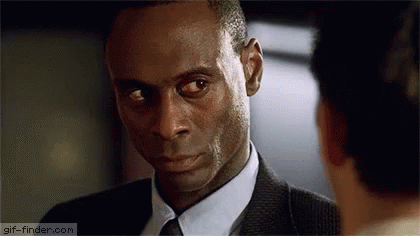 Cedric Daniels-"The Wire"
In the iconic (and possibly the best cop show ever) series, The Wire, Cedric Daniels has seen a lot. From majors juking stats on crime to politicians lying about how the police department is handling cases, to his own men not being good police, Daniels is an example of what a cop should be. Rather than play the game, Daniels' integrity won't allow for foolishness under his command. He'll take the brunt of his superiors' wrath and protect his team, rather than sell them out. Daniels is a true example of "good police", doing his best to clean up the department, instead of leaving it in worse condition for the next generation. Even if he must fire some of his own people for the sake of doing the job right.
Optimus Prime-"Transformers"
Optimus will (and has) laid down his life for justice, not only for his fellow Autobots, but for all creations of life. A towering robot, with weapons and technology superior to that of Earth, Prime chose to protect mankind from the Decepticons. What's even more, Prime has allowed himself to be governed by the laws of mankind, answering to the U.S Military and never leaving his allies behind. Even in the face of being hunted but the very ones he swore to protect, Prime will do what's right, rather than seek revenge.
Daredevil-"Marvel Comics"
Matt Murdock has been raised to do the right thing, no matter what. Instilled at a very early age by his father, Matt learned the true purpose of justice. Even after his father was murdered, Murdock kept his father's promise and became a lawyer. By day, he defends' his clients, but by night, he protects Hell's Kitchen as Daredevil. Although breaking the law by being a vigilante, Murdock picks up where the law leaves off. With his morality influenced by law and his faith in Catholicism, Murdock will throw hands with anyone to protect his city. But he's not above answering for his past transgressions. On multiple times, Matt has surrendered himself to the police, not just out of some sort of penance, but because he feels it's right. Talk about dedication to the law.
Superman- "DC Comics"
For too long now, whenever we see Superman, we see a twisted version of the hero. But he's a true boy scout. Standing up for truth and Justice, Clark Kent was taught to see the good in everyone. With the powers of a god, Superman instead taught to live as a man. Humble to the end, Clark has stood up for people everywhere, not just against alien tyrants and invasions, but against corrupt lawmakers and officials. Superman is not beneath answering to the governments of the world for his actions.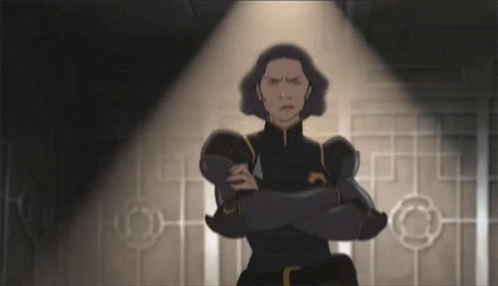 Lin Beifong-"The Legend of Korra"
The dutiful police chief of Republic City, Lin is a strict enforcer of the law. A no-nonsense Earth-Bender and the daughter of legendary Toph Beifong, Lin wanted to be just like her mom. Perhaps too much like her. Nearly uncompromising, and a staunch believer in procedure, Lin will arrest anyone who breaks the law. From her own sister (who was just hanging with the wrong crowd) to the Avatar Korra, herself. Very rarely, will Lin break protocol, unless it's for the greater good.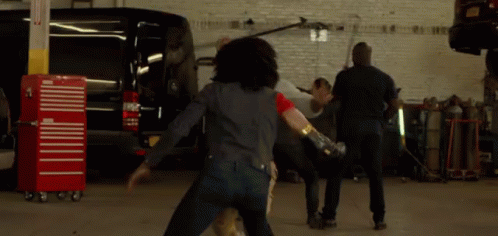 Misty Knight-Marvel Comics
A Harlem detective with a bionic arm, Misty Knight is a detective who, in her own words, "stalks justice". Misty takes protecting her neighborhood seriously. Taking the law and being a cop seriously, Misty Knight doesn't rest until corruption is stomped out. A great example is when in the "Luke Cage" series, she investigates dirty cops, and crooked politicians and often teams up with Cage to stop mob wars and superpowered criminals on the street.
That's all for this list. Did I miss any out? Post who you think is a good candidate for the "lawfully good" category. What category should I do next? Till next time, fellow blerds.
Wow, so after a long hiatus, Superman and Lois are going on another break?! Oh, well. At least I'm caught up with the last two episodes, and the show was just renewed for a third season! Could we possibly see some more heroes make an appearance on the show?! Maybe Flash, or a certain Dark Knight?! But we're getting ahead of ourselves. For now, I'll be summarizing the last few episodes, and give my own thoughts on the show thus far.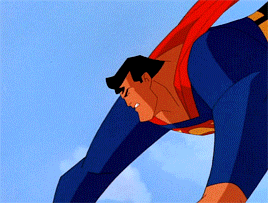 So, as Superman and the new "Bizzaro" clone discuss how the clone's world went haywire, they discover that cult leader Ally Allston is the key. Thanks to her strange pendant, she can cross worlds, in hopes of merging with her other self." To her followers, she calls it the "Inverse Method, which may have explained how Lois's sister, Lucy, is now one of Ally's followers. As the Lane family struggle with Lucy's devotion to the cult, Jonathan and Jordan are dealing with the fact that Jonathan has been using X-Kryptonite as a drug to enhance his performance as an athlete. While he lies about his new powers, Jordan covers for him, cause that's what brothers do.
Speaking of brothers, after Superman refuses to work with Lt. Anderson, who ends up subduing Clark under Red Sun radiation, Superman and brother Tal-Rho are reunited in prison! Of course, Tal-Rho mocks Superman for siding with the humans, but when he's being tortured by the renegade military officer, Tal-Rho decides to work with Superman. They break free and head for Tal-Rho's Fortress, where they devise a plan to deal with Allston. As Anderson goes AWOL and tries to kill the Kryptonians himself! After gassing Superman and shooting Tal-Rho, it's up to the "clone" to stop Anderson. Bizarro eventually succeeds but dies in the process. Superman flies his brother to the sum, restoring Tal-Rho's powers.
There's also a subplot dealing with John Henry Irons (Steel) and his daughter. Natalie is giving Superman the cold shoulder due to her father being injured in battle. Not only that but the fact that in their world, John Henry and Lois were married. Eventually, though, she squashes the beef with her and Clark. Clark even offers the Irons family a house to live in that he owned, so it's all good. While Jonathan's drug-using has caught up with him, Jordan once again bails him out, beating up the dealer Jon got the drugs from. Meanwhile, Lucy, who was thought to be dead, was alive and survived Ally Allston's attempt to merge with their doppelgangers from alternate earths. She drugs her father, now retired Gen. Sam Lane, and here we are!
While I'm impressed with the visuals of the show, especially with it being a CW show, some of the subplots like the mayoral race with Lana Lang, the teen romance, and the cult storylines kinda slow everything else down. And now that Bizzaro is dead, one wonders who will be the season's big bad? Will Ally merge with her other self, and become unstoppable? Will Steel finally get an upgrade to his suit?! Time will tell. Till next time fellow blerds!!
The last episode of Superman and Lois before they go on yet another long spring break is here! (Seriously, Warner Bros. What's with these long delays on your shows! I'm still waiting for Young Justice Phantoms to come back!) As always SPOILERS AHEAD!!!
While still reeling from the encounter with Bizzaro, Clarks is starting to understand why his visions are causing pain and the cause of them. He's beginning to see what Bizzaro sees, as Bizzaro is over in the Arctic circle, using his powers and causing Clark more discomfort. As Clark and John try to strategize on how to handle this clone. Lois is investigating a cult that her sister Lucy is a part of. She tries to get the leader of that cult to let her sister go, but after the cult leader gets too personal, Lois makes it her personal mission to expose her for the fraud that she is. Unfortunately, Lois' sister heard the whole conversation, so Lois' relationship is even more strained. As for the Kent boys, Jonathan is still using kryptonite to enhance his football game, and Jordan is caught using his powers to stop a robbery. Luckily, Gen. Sam Lane, now retired, agrees to help Jordan train with his abilities.
As the Bizzaro clone is still wreaking havoc, the U.S Military sends their Supermen to deal with him, but Bizzaro is too strong for them, as it kills two of the Super-Soldiers! John Henry Iron tries to help, but his suit is too weak, and he ends up injured in the scuffle. Superman fights him off and rushes John Henry to the hospital, where John Henry's daughter blames Superman for what happened. All while this is going on, Lois's co-worker is tired of Lois keeping secrets about her work, so she talks to the Cult Leader and insists on knowing everything.
While this episode will begin the mid-season break, as a show, Superman And Lois continues to impress. While again It's the CW and the teenage drama can drag the show down, it excels with the cinematography and the increase of action. Now that the show is on break, here are some things that I hope to see when it returns.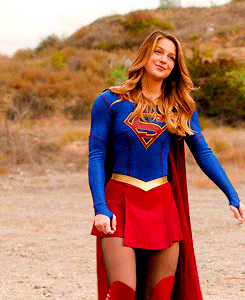 · A Supergirl appearance. It makes all the sense in the world that Clark's cousin makes a guest appearance in this season. Especially when it reported that The Cw Network isn't making any money, so it may be the last time we see this version of Superman and Supergirl
· John Henry getting an armor upgrade. Let's be real, that suit he wears is trash. He looks like the discount version of Doomguy of Master Chief. Hopefully, Irons gets a new suit that looks more like his comic-book counterpart.
·
More fights! While the action scenes have improved, it would be nice to see a little more of them. I know that they're operating on a limited budget due to it being a television show, but they could be more creative.
That's all for me, guys! Post what you think below, and till next time fellow blerds!