Star Wars: Tales Of The Jedi out on Disney Plus, created by Dave Filoni and gives character backstories on key individuals in the Star Wars universe. While the episodes, themselves are short (15 minutes each), the stories give us so much detail in character motivation that was missed in the live-action movies and other shows. The setting of the series takes place both before and during the prequel trilogy, so you might want to watch those projects (ESPECIALLY The Clone Wars! Can't recommend it enough!) Before I continue, SPOILERS AHEAD!!!! CONTINUE AT YOUR OWN RISK!!!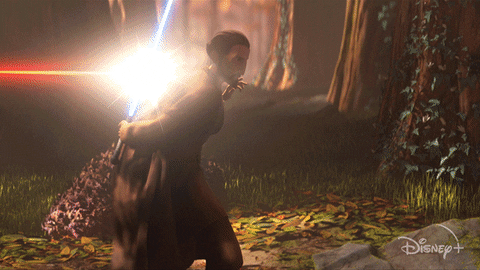 The series mainly covers two characters: Ashoka Tano and Count Dooku. With Ashoka, we see her birth, her training as a student under Anakin, and how she dealt with the aftermath of the rise of the Empire. Ashoka has come a long way, from the brash Padawan of Anakin Skywalker to the experienced warrior we see later. Her arc seems to deal with overcoming her arrogance in her own abilities. As an infant, Ashoka has been gifted with The Force. An example of this is when she is an infant and Ashoka stops a wild animal from killing her with a Jedi Mind Trick. Another example is when she passes a basic training exercise, involving blocking blaster fire with her lightsaber. Anakin sees the flaw in this, saying that she has to do better. So, Anakin makes her train with actual clone troopers to improve her skills. While failing repeatedly, Ashoka learns from Anakin that her survival is his responsibility. To survive the Clone Wars, she must be better than any droid with a gun. We later see the fruits of her labor pay off when she does survive Order 66 due to Anakin's training. We also see Ahsoka's weariness of being a warrior, when on the run from the Empire. With all her friends either dead or in hiding, Ashoka attempts to leave it behind her and become a farmer. But, when a Sith Inquisitor arrives, she realizes that she can no longer stand by and let innocents be hurt.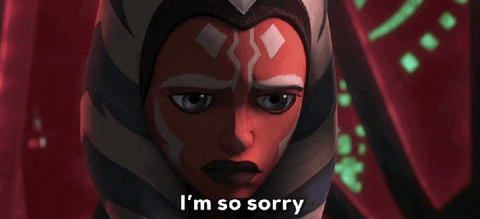 Jedi Master Dooku's arc is something that fans have been waiting for, for years. At first glance, in the Prequel Trilogy and in Clone Wars, it looks like Dooku is just some evil aristocratic guy who thinks he's better than the Jedi Order. But with his stories in this series, Dooku shows viewers why he became fed up with the Jedi Order. While still in the Order, Dooku notices how the Jedi are becoming more complacent and only dealing with issues politicians deem necessary. When investigating a corrupt Senator, Dooku sees the corruption firsthand, by witnessing all the residents of that planet starve. The Senator's own son criticizes his father's actions while being kidnapped. After saving the son, Dooku stands his ground in protecting the townsfolk, even against the orders of the Senate. On another mission, investigating the death of a missing Jedi Knight, Dooku (teamed up with Mace Windu) insists on discovering why the Jedi was murdered. Windu, on the other hand, wants to stay on mission and report back to the Jedi Council. When they both discover how the missing Jedi was murdered, Dooku wants justice. After dispatching the corrupt soldiers, the Jedi discover that they were holding a Senator for ransom, in exchange for a better quality of life, and that the Jedi only answer to the Galactic Senate, not the people. Even after the soldiers are arrested, Dooku sees their point, agreeing with their motive, if not their methods. This also causes a strain with Mace and the Jedi Order, itself. Are they peacekeepers for the galaxy, or just for whom the Senate deems worthy? After hearing of his mentee, Qui-Gon Jinn's death, it seems it was the last straw for Dooku. We see that Dooku meets with Darth Sidious (Senator Palpatine) and they discuss the future plans for the galaxy. Dooku is upset that he must prove his loyalty, after what he's done. Sidious plays on his emotions, saying that it's all in for the greater good. Unfortunately, a Jedi Master followed Dooku, leaving him no choice but to commit to his and Sidious' plans. Killing Master Yaddle, Dooku fully embraces the Dark Side and serves Darth Sidious.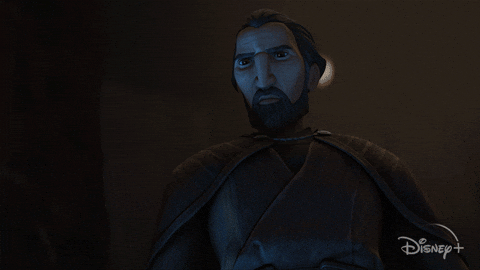 Ashoka's story feels a bit shorter, but it's worth it to see more signs of her growth. As a student, Ashoka aces a training exercise, much to her teacher, Anakin's dismay. Anakin tells her that the exercise is not a real test for battle. Wanting to prove herself, Ashoka begins training with actual Clone Troopers, trying to deflect blaster fire. While failing several times, she questions the validity of the training. Anakin tells her that she is his student, and his responsibility to train her to survive. We're later shown the results of Ashoka's training pay off when we see her, and Commander Rex survive Order 66. A brief time jump occurs, and we see Ashoka at Padme Amidala's funeral. Senator Bail Organa (Princess Leia's adopted father) asks Ashoka to join the oncoming fight against the rising Empire. Ashoka, however, is tired of war. Going into hiding, Ashoka tries to blend in, becoming a farmer. While in hiding, a family becomes in danger, being held by a Sith Inquisitor. Killing the Inquisitor with ease, Ashoka realizes that her fight isn't over.
For fans of The Clone Wars and Star Wars Rebels, this should be right up your alley. If you've been disappointed with the live-action shows that Disney has given us, then this is the show for you. Even if you like any type of Star Wars, you should watch this. We finally get answers as to why Dooku left the Jedi Order, told in a beautiful fashion that only Dave Filoni can describe. And any story with Ashoka in it, is bound to be a treat. I would give this a 10 out of 10, but the episodes are way too short. So, 9 out of 10. Post your comments and thoughts below, and till next time fellow blerds!
Darth Vader. One of the most powerful and most feared villains on pop culture. Most recently, fans were believing that recent MCU bad guy Thanos had taken the top spot of the most iconic villain in history. And while the Mad Titan certainly showed why he's such a force to be reckoned with, I feel that with the recent Obi-Wan Kenobi series, as well as recent comics and video games, it's time to showcase why Darth Vader's perhaps the best antagonist of all time.
First off, he wasn't always an evil half-man/ half-machine wizard with a laser sword. Born a slave, Anakin Skywalker was strong with The Force, taking the notice of Jedi Master, Qui-Gon Jinn. Believing him to be the "Chosen One", Jinn brought Anakin to the Jedi Temple to gain permission for his training. At first, the Jedi Council flat out denied Jinn's request, saying that he has too much emotion and that he's too old, and he's too emotional. Fast forward to Jinn's death and young Anakin is a padawan under Obi-Wan's tutelage. From there, Anakin became a hero of The Clone Wars, one of the best warriors in the Jedi Order and one of the most powerful. However, he was still a slave to his emotions, breaking the Jedi Code and falling in love with Senator Padme Amidala. When he secretly married her, only a few know of it. In addition, most members of the Jedi Council didn't approve of Skywalker's tactics or attitude. If it wasn't for Obi-Wan and his own padawan learner, Ashoka Tano, Skywalker would've felt completely isolated within the Order.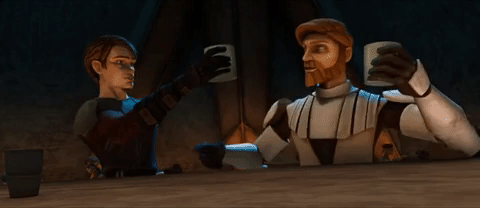 Towards the end of The Clone Wars, Anakin had visions of his wife dying, and wanted to know how to stop it. He first went to Yoda about them, who told Anakin to "let go of what you fear to lose". But that didn't help him much. He then was told by father figure (and secretly a Sith Lord) Chancellor Palpatine that the ancient Sith Lord, Darth Plagues found a way to use the Force to prevent death. It became an obsession, for Skywalker to keep Padme' alive. Meanwhile, he was being groomed by Palpatine to become his next apprentice. When Palpatine revealed to Anakin that he was the Sith Lord that the Jedi were hunting, Anakin was left with a choice; arrest or kill the only man who could save his wife or let him live and learn his secrets. When the time came, Anakin sliced off Mace Windu's hand (after barely defeating Palpatine in a duel) and sealed his fate. Choosing love over duty, Anakin became Palpatine's apprentice and the newly dubbed Darth Vader.
From there, Anakin led the attack on the Jedi Temple, killing his fellow Knights, even children in the promise of gaining more power. When finally confronted by Padme', she was heartbroken. Begging Anakin to stop, he saw red when Obi-Wan arrived on the scene. Thinking she set him up, Anakin Force-Choked his own wife! Leaving Obi-Wan no other choice, he and Anakin locked blades on a volcanic planet. After the long battle, Obi-Wan was the victor (gaining the high ground and slicing off Anakin's remaining limbs!). As he was burned severely, he screamed that he hated Obi-Wan, while Kenobi tearfully said that he was Skywalker's brother and that he loved him. Leaving him to die, Anakin was a burnt and broken version of himself. After being "rescued" by Palpatine, Anakin was rebuilt with subpar mechanics, and after believing that he killed both Padme and his child, Darth Vader was truly born. From there, we got the Jedi/Rebel killing Sith Lord, and the most terrifying figure in the galaxy.
There's a reason why Vader is one of, if not the best villains in pop culture. With the recent Obi-Wan Kenobi series, we've finally seen a full-powered version that won't relent. Who instills fear and dread whenever you hear his breathing machine. And thanks to the movies and shows, we also see how you don't win against Vader. You merely survive. Unless you have plot armor, then that's different. As Vader, Anakin has essentially killed off any emotions other than his constant rage, which fuels him to go on. Rage of his failure on Mustafar, depression at being trapped in a metal body, and despair at losing his loved ones. It's that same rage that gives him so much power, with the Dark Side.
From Force Choking subordinates for the slightest of errors, to teaching Inquisitors how to fight by severing limbs, to killing 100 Rebels single-handedly, Darth Vader is certainly one of pop culture's greatest (and most tragic) villains ever. It's his rage that kept him going until he found out that his son, Luke was still alive. When Luke first tries to bring Vader back to the light, Vader briefly hesitates. He's reminded of how much Luke sounds like Kenobi, at one point. But he quickly pushes the mere thought away, declaring that Luke doesn't know the power of the Dark Side. It's that little dialogue that makes us realize; Vader is a slave. A slave to Palpatine who later wants to replace Vader for Luke. But where Vader failed to resist temptation, Luke doesn't. Through his son, Vader dies, and Anakin is redeemed.
Thanks for giving this one a read! If you don't know by now, I'm a big Star Wars fan, and while I understand that recent projects have turned fans off, Obi-Wan Kenobi really is peak material, and anything with Darth Vader is bound to be a banger. Post your thoughts below, and till next time fellow blerds!
The finale to Obi-Wan Kenobi is here!!! And, it does NOT disappoint! SPOILERS AHEAD!!!

The episode begins right where we left off, with Obi-Wan, Rouken, Leia, and the survivors of "The Path" in pursuit of the Empire. As an Imperial Star Destroyer chases them down, Darth Vader is having tunnel vision, ordering for more firepower and to keep on Kenobi. Realizing that Vader won't stop, Obi-Wan tells everyone that he will draw the Empire off, giving the others time to escape. After hearing the objections of Leia and Rouken, Obi-Wan assures them that it's the only way, as Vader won't resist coming after him. Upon saying his goodbyes to them, he gives Leia a blaster holster, acknowledges Rouken as a great leader, and tries to talk to his former master, Qui-Gon Jinn, one final time. Resolute in ending this, once and for all, Kenobi takes off in a drop ship and heads for a desolate moon. As he sees Kenobi break off, he orders a shuttle prepared, much to the objections of the Grand Inquisitor. He respectfully tells Vader that they cannot focus all their efforts on just one Jedi. Vader coldly replies, "He is not just any Jedi." Vader leaves in his shuttle, and the Star Destroyer fires on Kenobi's ship instead.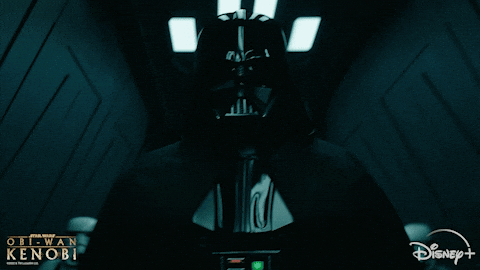 Back on Tatooine, an injured Reva is looking for Owen, after discovering that Vader's son is on-planet. When Owen discovers this, he and his wife Beru plan to protect young Luke, even with Beru pulling out some blaster rifles! Ride-or-die energy, right there. As they wait for nightfall, Owen and Beru wait for Reva's arrival.
When Vader lands on the barren moon, he sees Obi-Wan waiting for him. When Vader asks if Ben is here to destroy him, Obi-Wan responds that he will do what he must, getting into a fighting stance. As Vader responds, "Then you will die.", a fierce lightsaber duel ensues! As Kenobi is back in fighting form, Vader acknowledges such but mentions that his weakness is still there, using the Force to throw boulders at Kenobi. Vader causes the ground to collapse under Kenobi, causing him to fall. Taking the high ground (if you get it, you get it, lol), Vader uses the Force to throw even more rocks and boulders on top of Kenobi. Thinking him defeated, Vader says, "Goodbye, Master…", and walks off. As Ben is trapped under tons of rubble, he uses the Force to stop him from getting crushed, but he's struggling. Thinking of Luke and Leia, Obi-Wan uses a powerful Force Push to escape.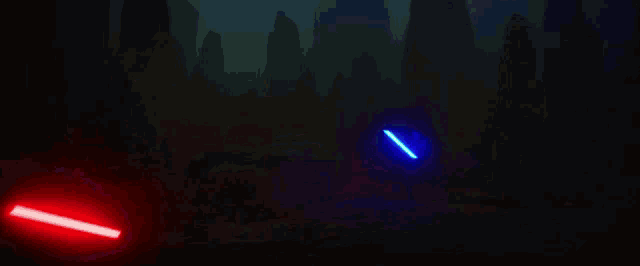 As Vader continues to his shuttle, he stops, and barely blocks a sneak attack! The fight isn't over yet, as Kenobi gains momentum! From pushing Vader back to pelting Vader with boulders and finally damaging his breathing apparatus! Weakened, Obi-Wan slashes Vader's helmet, revealing a still-scarred Anakin. Upon seeing Anakin's burned face, he tearfully apologizes for all the pain that has happened. Vader responds that he is not Obi-wan's failure and that Kenobi didn't kill Anakin Skywalker. But Vader did, eyes glowing yellow with a twisted smile, on his face. Obi-Wan responds that his friend is truly dead. Acknowledging Anakin by his Sith title, he leaves Vader behind as Vader screams Kenobi's name…
Back on Tatooine, Reva arrives at the Lars homestead and is ambushed by Owen and Beru. Blocking shots with her lightsaber, she makes quick work of them and gives chase to young Luke. Knocking him out, she attempts to make the killing blow. As Obi-Wan leaves, he senses Luke in danger. Flying at lightspeed, he arrives at the Lars's home, asking where Luke is. Then, we see a remorseful Reva carrying Luke. Still alive, she gives the boy to his family and breaks down. She tearfully realizes that she couldn't become a monster like Vader. Obi-Wan tells her that she hasn't and that both she and he are free of the past.
Some time has passed, and we're left with Vader back in his Fortress, in Mustafar. He tells Emperor Palpatine that he won't stop until he finds Kenobi. Palpatine "suggests" that Vader seems agitated and that he needs to let go of his past. Knowing that this is really a threat, Vader corrects himself, saying that Kenobi is nothing and that he is Palpatine's servant. While Leia is reunited with her family, Ben visits her on Alderran and tells her that she's very much like her mother. Going to Tatooine, he and Owen make amends, with Ben saying that Luke just needs to be a boy for right now, and not a Jedi. Greeting Luke with the now-famous line, "Hello there.", Obi-Wan travels into the Dune Sea. Just then, we see the Force Ghost of Qui-Gon Jinn appear! Saying that he was always here and that Ben wasn't ready to see him yet, Jinn tells Obi-Wan that he still has the training to do…
Wow! What an episode! From the duel with Vader to the callbacks to the Prequels and the Original Trilogy, this is peak Star Wars. And while this series first with canon, I have an unpopular opinion…I don't want a second season. I feel that this is a near-perfect story that leads into the Original Trilogy, and if we get another season, it may mess up the canon. The duel was great, with Ben using his traditional Form 3 style, and Vader being the fastest we've ever seen in on-screen. Reva got quite an arc as well, and I wouldn't mind seeing her again. Maybe in a certain upcoming video game. Leia was just as sassy as she will be and seeing Hayden Christenson getting so much love is great. I give Obi-Wan Kenobi a 9 out of 10! Post your thought below in the comment section, and till next time fellow blerds!