Let's be clear. I LOVE Spider-Man. Been a fan through some of his best and worst times. From inception to iconic 90's cartoons to horrible Clone Saga storylines, etc. So when I say that Spider-Man: No Way Home dropped its trailer, I was cautiously optimistic! For me, I've never really been a fan of the MCU's version of Peter Parker. While he was cool in Civil War and Infinity War, his solo movies were trash! For too long, Peter's been more of Iron Man Jr, rather than his own man. With no clear mention of Uncle Ben in the MCU, the writers made Tony Stark Peter's mentor, and for two movies, they've repeated the same plot. In both Homecoming and Far From Home, Peter was forced to live up to Iron Man's legacy. And while it makes sense, considering what happens in the movies, it's not giving me "Spider-Man" vibes! But after seeing this film, I'll be the first one to eat my words, and say that the Marvel Cinematic Universe finally got it right! Spider-Man: No Way Home not only lives up to the hype but in some ways exceeds it while showing us what it truly means to be Spider-Man! But before I go any further, SPOILERS AHEAD!!! READ AT YOUR OWN RISK!!!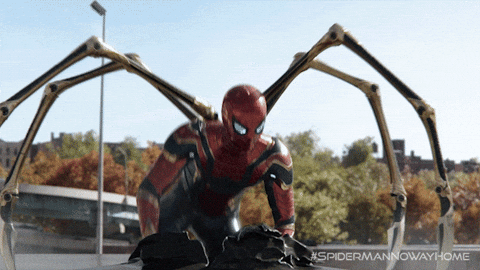 The movie begins right where we left off in Far From Home, with Mysterio revealing to the world that Spider-Man is really Peter Parker (thanks to J. Jonah Jameson's shoddy reporting! Glad he's back!) From there Peter and his family and friends have been hounded by the press and fans due to the news. When Peter realizes that Ned and MJ don't deserve the scrutiny they're going through. At first, Peter tries to go through legal means, even consulting with a certain blind lawyer from Hell's Kitchen (Daredevil is in the MCU! Marvel Netflix is canon!!! I think…). Ultimately, Peter seeks out Dr. Strange, (who we find out is no longer the Sorcerer Supreme (due to him being blipped for five years.) and asks to cast a spell that will make everyone forget that Peter is Spider-Man. But when Peter messes up the spell, the multiverse is cracked open and villains from different universes come. Strange tells Peter that they must be sent back to their own universe, where they're fated to die fighting Spider-Man! But with the classic quote from Aunt May (with great power comes great responsibility.) Peter instead tries to help the villains reform. Trapping Strange in the Mirror Dimension, Peter and his friends try to help the likes of Doctor Octopus, Electro, Sandman, The Lizard, and Green Goblin. But due to Goblin's backstabbing, Aunt May tragically dies and Peter is devastated! Realizing that he needs help, MJ and Ned use Strange's Sling Ring to call different Spider-Men (Toby Maguire and Andrew Garfield!) into this universe! Creating devices that will strip the Baddies of their power, the Spider-Men team up and eventually take them down while keeping them alive and helping them overcome their misguided ways. With some of the best action I've ever seen in a Spider-Man film, they help Strange send them back to their universes. Strange also casts a spell that will make everyone forget that Peter is Spider-Man! MJ and Ned both forget who Peter is, but while sad, Peter takes comfort knowing they're safe. After the big showdown, Peter moves to a solo apartment, studies for college, and even makes his own Spider-Man suit, more reminiscent of the comic version but apparently without the advanced tech that Tony gave him! Learning to be on his own, Peter embraces what it truly means to be Spider-Man.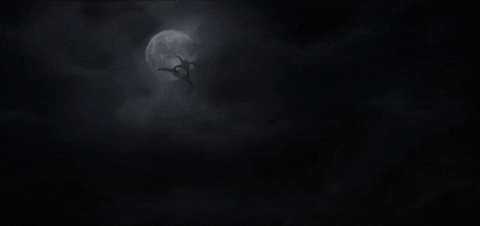 The ONLY real negative is that the movie ended! I may need to rewatch it, but I was certainly surprised that all of our fan theories were true! Not only did we see Daredevil in the MCU, but seeing McGuire and Garfield suit up again was a true sight to see. And the fight scenes between Goblin and MCU Peter, finally we see this Spider-Man throw hands! Like, actually throws punches and fights like his life depends on it! The chemistry between Tom Holland and Zendaya is sweet and believable, and seeing Maguire and Garfield suit up is fan service at its best. Perhaps the best scene in the movie is where the other Peter's console MCU peter on the loss of Aunt May, each of them describing how they overcame their periods of grief. One of the few negatives I had was that Aunt May died, without seeing much of her character explored in this series. While Marisa Tomai does a great job, her character deserved a bit more. All the villains still had their own charisma the first showed and even made improvements! Jamie Foxx's Electro looks way better than what he used to look like in The Amazing Spider-Man 2, and William Dafoe's Green Goblin pulled no punches, doing his own stunts and fight scenes along with Holland. With a surprise trailer for Dr. Strange and The Multiverse of Madness, this movie is not only what Spidey fans dream of, but what a comic book movie should be. I give Spider-Man No Way Home a 9 out of 10! Post your thoughts below, and till next time fellow blerds!
Updated: Jun 17, 2021
Another week, another Weekly Snap, and what a week it has been! There's plenty of new and exciting projects and news released, so let's dig in!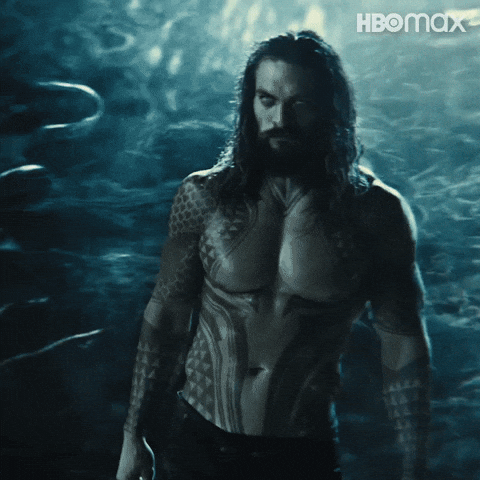 DC Making some waves!!!
I've been one of those die-hard DC fans that hope that the powers-that-be at Warner Brothers will finally get their collective stuff together and listen to the fans! Well, things are sort of looking up! On the CW show Batwoman, actor Carmus Johnson revealed on his Instagram post the first looks of his suit as Batwing, and it looks surprisingly good! In movie news, it's revealed that actor Dwayne Johnson will star in an animated movie about Superman's dog Krypto, in "DC League of Superpets"! More on the movies, we have a name for the new Aquaman sequel directed by James Gunn, called "Aquaman and The Lost Kingdom"! Finishing up our DC news, shows like Batgirl, Green Lantern Corps, and GCPD are headed to HBO Max! Plus, fans of Neil Gaiman's Sandman, rejoice! Netflix is making a series based on the character! Boba Fett Returns
The Book of Boba Fett has wrapped production and we should be getting the show later this year! Although we won't see The Mandalorian until next year, Star Wars fans can rejoice to see the original Mandalorian bounty hunter in his adventures! The Book of Boba Fett stars Temuera Morrison and Ming-Na Wen and should be coming to Disney Plus around Christmas! This Is The Way…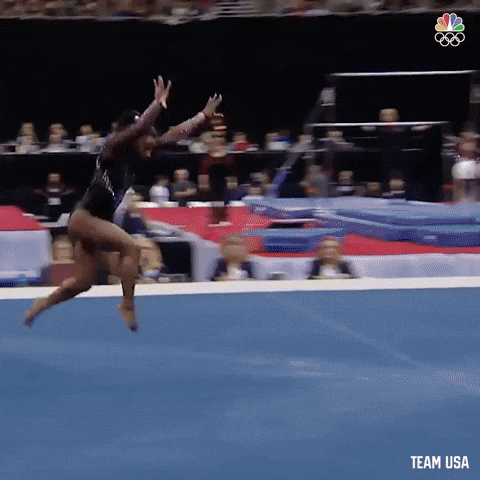 Black Woman Magic!!
A special congrats to singer, rapper, and dancer Teyana Taylor for being the very first black woman to be named Maxim's Sexiest Woman Alive! In sports, Gymnast Simone Biles on winning her seventh U.S. Gymnastics Championship title! Just another example of black excellence being shown! Congratulations to both icons!
See You, Space Cowboy…
I almost forgot that Netflix is creating a live-action Cowboy Bebop series, based on the hit anime! I'll be honest, I'm a little skeptical about one of my most beloved anime's coming to live-action, due to Hollywood not having the best track record of adaptations. In case you don't share my fears, just watch Dragonball Evolution or Ghost In The Shell. They missed the mark for me when compared to their anime sources. But, after seeing the cast of the Netflix show being interviewed, hope was (kind of) restored in me! Plus, the music composed Yoko Kanno is returning to give us the iconic music we know and love from the anime, so that's another reason to give it a shot. Cowboy Bebop on Netflix will be released sometime this fall!
That's all for now! Did I miss anything? Post your comments below, and till next time fellow blerds!