Entergalactic is streaming on Netflix, and I have to admit, I ALMOST slept on this special! I damn near slapped myself, for thinking about passing on this one! A love story, with beautifully animated melanin-blessed characters, animation that reminds one of Into The Spider-Verse, a soundtrack by Kid Cudi, AND an all-star cast?! Yeah, I'm gonna watch it.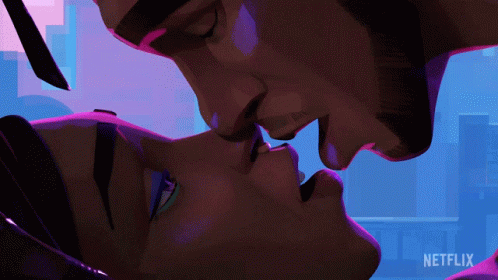 Entergalactic follows the main character Jabari (Kid Cudi) an upcoming comic artist who just moved to Brooklyn, after being dumped by his ex-girlfriend Carmen (Laura Harrier). While trying to move on, he meets photographer Meadow (Jessica Williams) at a house party, and the two have an instant connection. Jabari's friends, Ky (Ty Dolla $ign), Jimmy (Timothee Chalamet), Jordan (Jaden Smith), and Downtown Pat (Macaulay Culkin..yes, that Macaulay Culkin!) all share their opinions about love and life in their own unique way. As does Meadow's best friend, Karina (Vanessa Hudgens), who's in the midst of having a baby. The two eventually hook up, letting love take the wheel. However, an unexpected text from Jabari's past messes up his potential future and sets him and Meadow in a whirlwind of emotions as they both figure out what love means to them.
While I'm not a die-hard Kid Cudi fan, I do feel his music hits hard when you're in a certain mood. And this film seems to capture every mode with certain songs, from stress to being in love, to wondering about where life takes you. As I said before, the animation reminds one of Into The Spider-Verse, if it were greenlit by HBO cause they're some…" pleasure moments" in the film, lol. The banter between friends is funny and realistic, as co-writer Kenya Barrris delivers. Subtle guest appearances from Keith David, Teyana Taylor, and Luiz Guzman deliver, the embracing of smoking Marijuana being a message, and the classic "boy meets girl" love troupe being reinvented for black and brown people really set this apart from other romance projects this year. While the ending may be a bit cliché, I'm not mad at it. After finishing this movie, it left me wanting more in this particular style of animation and storytelling. Animation can be more than animorphic characters, superheroes, or mechs. The animation department, headed by Robh Rupeel, really nailed the aesthetic and I hope to see more. I'm giving Entergalactic a 9 out of 10.
With fighting games, there are the big three; Steet Fighter, Mortal Kombat, and Tekken. While the first two have had success with adaptations of their franchises, Tekken really hasn't enjoyed that same claim. Two direct-to-video movies, an anime from the 90s, and a CGI film aren't enough. But with Netflix's Tekken: Bloodline series, this may be what it needs for more expansions. Before I continue, SPOILERS AHEAD!!!
(Remember this live-action movie? Very few do...cause it was bad. Like, Mortal Kombat Annihilation bad...)
The series has pretty much the same premise as Tekken 3, where we see the character Jin Kazama as the main protagonist. A young Jin and his mother Jun are training in the ways of martial arts when a mysterious creature called Ogre arrives. Searching for only the strongest of fighters, Ogre attacks the Kazama family. Sacrificing herself to save Jin, Jun dies at Ogre's hands. Swearing revenge, Jin reaches out to his grandfather, Heihachi Mishima, and learns Mishima-Style karate. Heihachi, however, has other plans, as he wants to use Ogre's powers. Learning of Ogre's desire for powerful warriors, Heihachi creates the King of Iron Fist Tournament to lure him out while exploiting Jin's latent potential.
So, I didn't expect this amine to blow my mind, but upon watching it, you can really tell that the animators and writers did their homework, giving us the full Tekken experience, the fight scenes, complete with combos straight from the games (splash effects and all), fan-favorite characters making their appearance, and music all heighten the story we all know. While I was pleased to see characters like Paul Pheonix and Hworang, others like Leroy Smith, Nina Williams, Feng Wei, and others felt like glorified cameos. However, I did appreciate the duality of Jin and his internal struggle. Struggling with combining Jun's and Heihachi's teachings, Jin learns to combine the hard style of his grandfather with his mother's soft style. Also, upon learning that Jin has something called the "Devil Gene" (the same genetic code his father, Kazuya, shares.), Heihachi plans on using Jin to achieve his own goals.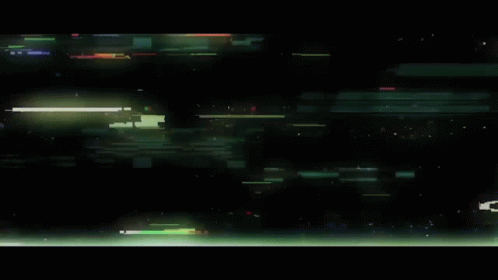 The episodes are short enough to avoid being bored, with plenty of action to keep viewers' attention. The soundtrack is also banging, although I was hoping for some variations of the Tekken 3 OST, considering the series' premise is based on the game. Overall, if you're a Tekken fan, you won't be disappointed. Or, maybe you will, if your favorite character loses or isn't even present. I give Tekken: Bloodline a 7.5 out of 10. Tell me your thoughts in the comment section, and till next time fellow blerds!
Season 5 of Cobra Kai is on Netflix, and I have to say, the show keeps getting better and better. Picking up right where Season 4 left off, Terry Silver (Thomas Ian Griffith) has taken control of the dojo in the Valley, but he won't stop there. Hiring outside instructors, Silver plans on taking the Cobra Kai brand worldwide. With former partner, John Kreese (Martin Kove) in prison, there's nothing to stop Silver from achieving his goal. Or so he thinks. Danial Larusso (Ralph Macchio) calls on his former rival-now ally, Chozen (Yuji Okumoto) to help stop Cobra Kai. Meanwhile, Johnny Lawrence (William Zabka) is on a quest to bring back his student, Miguel (Xolo Mariduena) while making peace with his own son, Robby (Tanner Buchanan).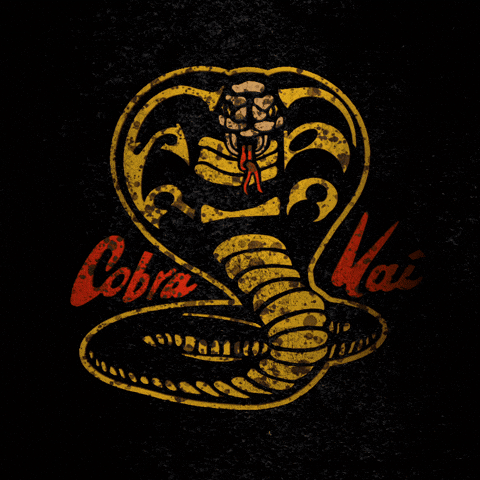 SPOILERS AHEAD!!! Alright, let's get this out of the way…your boi Chozen is the BEST character on the show! Going from one of Daniel's most heated rivals, to his trusted friends is great to watch. And let's keep it 100, he's the best Sensei that the good guys have. From defeating five Karate experts solo to beating Terry Silver (even though Silver cheated, in the end!) I hope we see more of him in the next season. Both Danial and Johnny go through their own arcs. Johnny is determined to be a better man for Robby, Miguel, and his girlfriend, Carmen (Vanessa Rubio). Danial, on the other hand, is obsessed with stopping Cobra Kai. Going out of character by taunting Johnny to help, pushing his wife away, and losing to Silver. Speaking of, Terry Silver is a wonderful villain. From orchestrating a chain of events to ensure his dominance, Silver won't stop until his dream becomes a reality.
Keeping with the next generation, Robby and Miguel finally bury the hatchet, Sam Larusso (Mary Mouser) learns to let go of the past results of the All-Valley Tournament, Cobra Kai champion Tori (Peyton List) finally breaks from Cobra Kai after learning that the finals were rigged, and rookie Cobra Kenny Payne (Dallas Dupree Young) becoming more indoctrinated with Silver's teachings. We also get more backstories from John Kreese and Terry Silver, who instructed them, Chozen being in love with Kumiko (Daniel's crush from Karate Kid 2), and even Mike Barnes making an appearance (the rival from Karate Kid 3).
While I enjoyed most of the season, for me, it kinda missed the landing. Terry's master plan is to enlist Cobra Kai into a new tournament that will give the winners worldwide fame. After the rematch with Danial, Silver is arrested for his various crimes, but John Kreese breaks out of prison. While they give Kreese some development, I feel that the reversion to his evil ways was wasted. But I predict that Kreese and Cobra Kai instructor Kim Da-Eun (Alicia Hannah-Kim) with co-lead their dojo and have one final clash with Miyagi-Do and Eagle Fang in the international tournament scene. The inclusion of Mike Barnes (Sean Kanan) was also short-lived. While it was great to see the character turn his life around, I kind of wanted to see more of him. Perhaps in season 6. Overall, Cobra Kai is an 8 out of 10. Post your comments below, and till next time, fellow blerds!