It's finally here! The much-awaited sequel, "Black Panther: Wakanda Forever" is in theaters. Directed by Ryan Coogler, and starring Letitia Wright, Angela Bassett, Winston Duke, Danai Gurira, Lupita Nyong'o, Michaela Coel, and Tenoch Huerta, the sequel deals with the loss of T'Challa, the kingdom of Wakanda becoming vulnerable, and a new threat from the sea called Namor. With the Black Panther gone, it's up to Shuri, Okoye, Queen Ramonda, and others to protect their home while overcoming losing their King and family member. Namor, on the other hand, will protect his people, by any means, even if it means washing away Wakanda to do it. Before I continue, MASSIVE SPOILERS AHEAD!!! READ AT YOUR OWN RISK!!!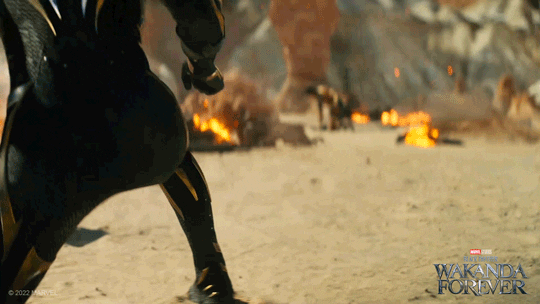 Man, this movie did NOT have to go as hard as it did. Not only did it have the Herculean task of shooting after the passing of actor Chadwick Boseman, but they had to incorporate into the story how T'Challa died. In the movie, he passes due to illness, and his passing is a very painful and recent one, for the Royal Family. With Queen Ramonda assuming the throne. Shuri buries herself in her work, after not being able to create a synthetic heart-shaped herb to save her brother. M'Baku is now on the Council while learning to be more diplomatic, and Okoye continues to be the General of the Dora Milaje. While fending off incursions from different nations trying to gain Vibranium, Wakanda still mourns the loss of its leader. While the discovery of Vibranium is found away from Wakanda, we encounter Namor and the Talokan. After discovering that the surface world won't stop from invading his waters, Namor "reasons" with Queen Ramonda and Shuri to find the scientist responsible for giving the technology to find Vibranium to invaders, or Wakanda will be caught in the crossfire of a war. While Queen Ramonda and the Council debate on how to handle this new threat, Shuri and Okoye find the young scientist, Riri Williams, who's responsible for creating a machine that can discover Vibranium. A gifted inventor, who designed her own version of an Iron Man suit, the three ladies are hunted by both the F.B.I and the Talokan. As Shuri is kidnapped, fragile Wakanda braces for war.
First, this movie did a remarkable job of paying tribute to Chadwick Boseman. From the burial scene with a mural dedicated to him to the breakdown of Shui frantically trying to save T'Challa, to the heartbreaking speech of Queen Ramonda admonishing Okoye and the Council of losing her entire family (Oscar-worthy, btw.). This movie will become an example of how to honor the passing of a beloved actor and the character they portrayed. Duke as M'Baku continues to shine, giving "wise, but grumpy uncle" vibes. He even attempts to mentor a revenge-driven Shuri, after Namor attacks Wakanda and, kills Queen Ramonda in the process. (Damn, Ryan! So many emotional gut-punches in this movie!) We see more of the badass elite Dora Milaje, Riri Williams creating her new suit, and of course, the arrival of Namor! Huerta delivers in spaded, portraying Namor. A beloved ruler by his people, Namor gives off a true sense of regality and danger. He doesn't posture or give monologues, he means what he says. When he threatens, he means it. We learn his backstory, of how Vibranium saved his people from a plague, how they created Talokan, and how his hate for the surface world began. After seeing his people enslaved, Namor distrusted any human and dedicated his life to protecting what's his. While not a maniacal villain, Namor's reasoning for his action is somewhat sound. Even when discussing terms with Shuri, you get a feeling that both suffered, and would make better allies than enemies. But, when his people are killed in a rescue attempt, Namor stays true to his word.
Speaking of Shuri, Wright really holds her own. After still dealing with the loss of her brother, Shuri becomes even more dedicated to technology, perhaps as a distraction from tradition and accepting her loss. After Queen Ramonda is killed, Shuri creates a new heart-shaped herb, blended with the vibranium she got in Talokan. However, during the ritual to go to the Ancestral Plane, Shuri doesn't see her brother, mother, or even her father. Shuri sees Killmonger! They debate over how Killmonger is ultimately responsible for all of this, while Killmonger argues that her and T'Challa's methods were half-measures. Instead, he tells Shuri to do whatever it takes to protect Wakanda. Even if it means killing Namor. With that, Shuri becomes the new Black Panther and creates a plan of attack.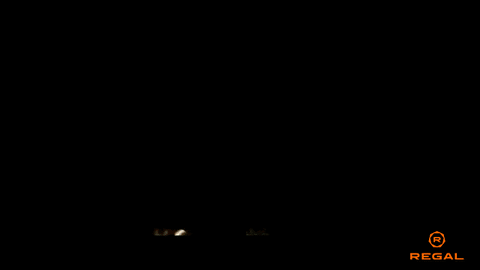 The final battle is two-fold, with M'Baku and Okoye fending off the Talokan warriors, and Shuri facing off against Namor. While engaging in one of the most brutal fights in the MCU, Shuri makes Namor yield, and peace is made between the warring nations. The ending begins somewhat rocky, with a couple of messy subplots including Agent Ross and Countessa Valentina (Martin Freeman and Julie-Ray Dreyfus) being divorced. But perhaps the real tearjerker is when Shuri finally finishes the burial ritual. We finally find out why Nakia wasn't at T'Challa's funeral. She had to raise her son Toussaint! Learning that Nakia didn't want her 5-year-old son to live with the burden of the throne, Shuri also learns his true name…T'Challa. The tears….Man, the tears when Rihanna's song, "Lift Me Up" plays.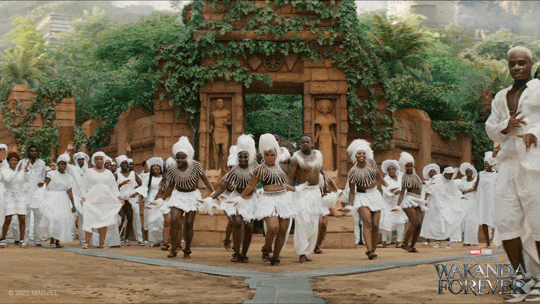 Phase 4 of the Marvel Cinematic Universe has been both the most lukewarm and the most personal of the stages. Greif and loss seem to be the main theme of Phase 4. While some of the projects feel hollow and churned out of a copy machine, Wakanda Forever greatly shines. All the cast and crew had to deal with losing their leader, and fans had to deal with losing an icon in the making. With this sequel, we can put both to rest in a respectful manner. From the costume department run by Ruth Wilson, to the score by Ludwig Gorranson to the incorporation of Mesopotamian inspirations for Namor and the Talokan. Not to mention creating yet another villain that has motives that are understandable. He doesn't want to rule or destroy the world. He just wants to protect his home and civilization. Namor's methods, however, remind one of Killmonger and brings up the question, "How far is too far, when fighting for liberation?". And can we talk about female empowerment?! From the Dora showcasing why they're the best fighting force in the MCU to Riri becoming Ironheart, to Shuri becoming the new Black Panther (called it!), this is proper representation of women saving the day. Wakanda Forever is a sequel that not only stands next to its predecessor on equal footing but gives us performances that truly leave audiences in tears. I give it a 9.5 out of 10. That's it for me, fam. Post your comments below, be sure to share with others, and till next time, fellow blerds! Wakanda Forever!!!
First, allow me to apologize for not doing a review on Doctor Strange In The Multiverse Of Madness, and Thor: Love and Thunder sooner. Had some computer issues that set me back, along with COVID. And although the most recent Phase 4 MCU movies are out, one must wonder; Where is the MCU headed? Who's the next big bad? Kang, whom we've seen in the finale of Loki? The Celestials, from Eternals? Skrull Invasion? Multiversal War?! C'mon, Marvel, show all your cards! In the previous phases, we kinda knew what we were getting into. Thanos, Infinity Stones, etc. But now? Is Marvel Studios more interested in telling solo stories, rather than these epic tales that we've witnessed.? Not to mention, projects like Ms. Marvel, the aforementioned Thor film, Black Panther: Wakanda Forever, and Captain America sequels in production, and Marvel characters from non-MCU projects coming into the fold. Fans are hungry for the next storyline, but we just don't know what that is yet. Worse still, some are even calling it "the end of the Marvel Cinematic Universe". And while I don't think it'll go that far; it does warrant some criticism. This will be part one of a series of where the two major comic book franchises are going, starting with the Marvel Cinematic Universe.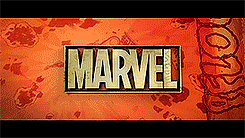 Let's get the bad out of the way. Some of the Phase 4 films and shows have been hit or miss. For every No Way Home, Shang-Chi, and Wanda/Vision, we get a Hawkeye, Black Widow, and Eternals. And with reports of Love and Thunder leaving fans split, some are questioning the direction Marvel is going. But, with the recent release line-up at the San-Diego Comic-Con, with two Avengers films coming out in the same year, Blade, Daredevil: Born Again, Fantastic Four, and other projects, is quantity better than quality? Sometimes, it feels like when an MCU show ends, another one begins, and if they're connected to a film, then we have to play "catch-up". That concept may be overwhelming, for the average viewer to get behind. What if they saw Avengers: Kang Dynasty without watching Loki, or Ant-Man: Quantummania?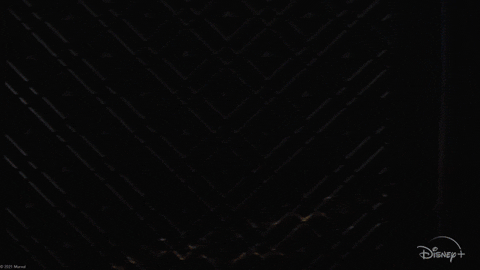 Over on the competition's side, DC is coming through with a third season of Harley Quinn, Black Adam, Shazam 2, and greenlit more seasons of Superman and Lois, The Flash, The Batman 2, and more. Also, while this may be a bit controversial, DC has been KILLING it with releases this year. It's August, and The Batman is still being talked about, gaining far more positive ratings than some Marvel movies. The animated shows and films are still fire. And with Ben Affleck coming back to the role of Batman in two DCEU films, DC may be playing the long game and hiding their cards.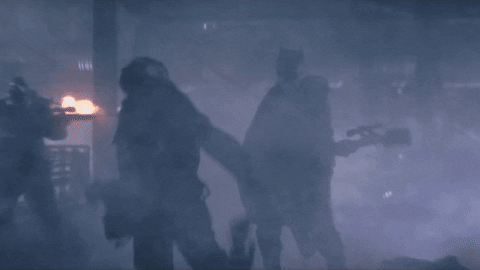 But, back to Marvel. The MCU isn't going anywhere, and if it generates money, it will be here for years to come. And they're also improving in some ways. From adding the Marvel Netflix characters into their canon, bringing more beloved characters into the spotlight like the X-Men, She-Hulk, and Namor. Plus, we may be getting Kang as the new "big bad", who may be even more dangerous than Thanos. Not to mention, Dr. Doom is coming, so we already know ish is getting real. Especially, when we're getting a Thunderbolts film, possibly showcasing the villains of the MCU in a new light.
All in all, it may be popular for critics to say that the MCU has peaked since Endgame or that it's getting more and more "woke". But I say that for all the faults Marvel has, it's still the king of Superhero films. With more representation being shown, and by taking more risks, the MCU isn't going anywhere. Haters be damned. That's it for me. What do you guys think? Post your comments below, and till next time fellow blerds.