Hellraiser (2022) is on Hulu. The remake of the classic 1987 film by Clive Barker reintroduces the iconic horror figure, Pinhead and the Cenobites to new viewers in stunning fashion. SPOILERS AHEAD!!!
Starring Goran Visnjic, Drew Starkey, Aofie Hinds, Osessa A'Zion, and more, the film's premise revolves around a rich and hedonistic millionaire Roland Voight, finding a strange mechanical box. While hosting a "party", Voight convinces a sex worker to open it. Upon playing with the box, the worker is stabbed by the box's blade, causing a portal to open, which pleases Voight. Flash forward to six years later, a woman named Riley is a recovering addict who lives with her brother, Matt. While trying to mend her relationship with Matt, Riley finds the puzzle box and solves it, but avoids getting cut by it. Pinhead and the Cenobites appear, and demand Riley chooses a sacrifice. From there, we get gruesome deaths, and until she chooses a sacrifice, the Cenobites will hold Riley's brother hostage. Discovering who the box's owner is, Riley and some of Matt's friends drive to Voight's mansion, only to be trapped. We also witness the fate of Voight, as a macabre locking mechanism is on his body. Unless the box's next configuration is solved, the mechanism will continue to twist his body. By choosing Trever, Riley's boyfriend (who was working for Voight) as the final sacrifice, she saves her friends and allows her brother to rest in peace rather than listen to Pinhead's lies or resurrection. Voight, himself, is transported to a different realm and changed into a Cenobite.
I struggled with watching this, not due to the gruesome kills (which blended practical and CGI well.) But because of the characters in the story. The characters are supposed to carry the story, but all I cared about was Pinhead! I had so many questions about that character, the film doesn't even address her origins. The special make-up effects were well done and looked like something from Silent Hill (or, maybe Silent Hill was partly inspired by Hellraiser, I don't know.) The kills brought back that typical Hellraiser style that fans craved, and the atmosphere certainly fits the tone. But without compelling characters to carry the story, it's just noise. A 7 out of 10. Post your thoughts below, and till next time fellow blerds!
Halloween Kills is out now, on Peacock and in theaters. Starring Jamie Lee Curtis, Andi Matichak, Rohan Campbell, Will Patton, and more, we finally see the final chapter of Haddonfield survivor Laurie Strode and Michael Myers! SPOILERS AHEAD!!! CONTINUE AT YOUR OWN RISK
The film mainly covers the main characters, Laurie Strode, who's a writer now and living with her granddaughter, and newcomer Corey, a former babysitter who accidentally killed a child one Halloween night. Ever since, the entire town has turned on him, giving Corey grief for what happened. Laurie happens to befriend Corey and even sets him up with her granddaughter, Allyson. Also, with the exception of a local DJ whose style is still in the 70s (Keraun Harris), the town of Haddonfield is trying to either forget about Michael Myers or pin any murder that happens in town on him. The overall theme of this film seems to be overcoming fear and the PTSD that came with the massacres of the previous films. As for Michael aka "The Shade", he's hiding in the sewers. Apparently, he's still injured, from the town's beating during the last movie. But, when Corey stumbles across Michael, he's still the same killer he always is. A sort of team-up is formed between Corey and Michael, as Corey descends into madness, becoming a killer in his own right. Michael still has a score to settle with Laurie, and the killing begins again!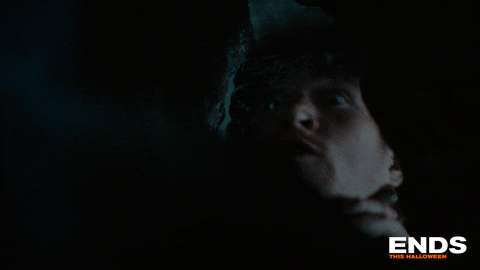 Alright, let me get this out of the way…this movie is bad. Not "so bad, it's good" bad, just bad. Not "so bad, it's un-watchable", but…bad. A great idea was created, but they failed to execute that idea. The characters' grief and pain were truly felt, in the performances, but I feel they spent too much time on Corey, and not enough time on Laurie (who, by the way, was barely in Halloween Kills!) Corey's pain was certainly shown and well executed, and while I can kind of see him go off the deep end, it was poorly written. With four writers attached to this picture, I feel it's a case of "too many cooks in the kitchen". What I did enjoy was the final confrontation with Laurie and Michael. Laurie has always been expecting Michael to come back. During the confrontation, Laurie, at one point, actually wants Michael to just end it, and kill her. All the pain and loss she's suffered can be seen, through her face. Losing friends, family, and time, Laurie just wants it to end. As Laurie and Allyson finally kill him, they decide it's not enough to just kill him. They want the entire town to not be afraid of him, anymore. So, the cops escort the body to a junkyard, where everyone is watching, and put Myers in an industrial shredder.
While I won't say this movie is the best in the franchise, it's not the worst. That honor goes to Halloween: Resurrection! Remember when Busta Rhymes fought Michael Myers? And WON?! Insanity!!! Anyway, I give Halloween Ends a 5 out of 10. While the performances, iconic score, and gore are there, the setup to it is lacking and serves as a weak end to the trilogy. What did you think? Post your comments below, and till next time fellow blerds.
I did say, once, that I would be doing a ranking of all the Marvel Cinematic Universe films and here it is! My official ranking of them all, is in tier listing, cause there are too many for a traditional ranking list. Disclaimer: This is MY LIST!!! Yours may be different, and that's ok!
S Tier
·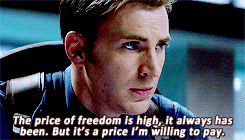 Captain America: The Winter Soldier. The movie that made casual fans respect Steve Rogers. The Russo Bros knocked it out of the park with this one. The best "spy" movie that come out that year.
·
Spider-Man: No Way Home. Well, the third time is the charm. Y'all know I don't vibe with the first two Spidey films under the Mouse's direction. But this one…this movie nails what it truly means to be Spider-Man.
·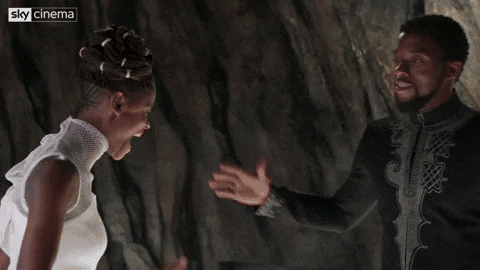 Black Panther A stellar cast, an antagonist with credible beef, and a soundtrack that's still fire, Black Panther is GOAT'ed.
·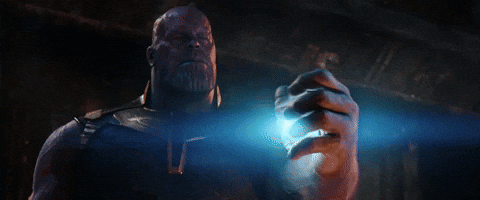 Avengers: Infinity War. The movie that left millions of viewers stunned. Thanos won. How rare is it, when not only the heroes lose, but the villain can bask in his victory in the film?!
A Tier
·
Guardians Of The Galaxy 1 & 2. While I didn't know it at the time, the Guardians films incorporate what I wanted in these films; color that popped, a cool soundtrack, humor that didn't suck, and a strong sense of family.
·
Iron Man 1 & 2. Both films blend practical effects with CGI and introduce new characters to the then-infant universe.
·
Thor. Yup. The first Thor movie made it this high, argue with the wall. Comedy is cool, but not at the expense of sacrificing character development. And that's what brings Thor so high. An arrogant warrior turned hero.
·
Shang-Chi and The Legend of The Ten Rings. With some of the best fight scenes in the MCU, Michelle Yeoh and Andy Lao bringing the heat, and Simu Liu throwing hands, Shang Chi is fire.
·
Avengers Endgame. A lot of fanservice
went to making this film. Most of it was great (Cap wielding Miljner against Thanos, all the heroes coming back in an epic battle. Peak Marvel, right here.
·
Captain America:Civil War. When sides are chosen, sparks fly. With the introduction of Black Panther and Spider-Man, Civil War still poses a good question; who was right, Cap or Iron Man?
B Tier
·
The Incredible Hulk. Now hear me out, this Hulk movie is not only a love letter to the television show, with Bill Bixby and Lou Ferrigno, but it shows how much pressure Bruce Banner is in as he tries to contain the beast within. Plus, we got a Hulk that doesn't look like Shrek, and that final fight was epic.
·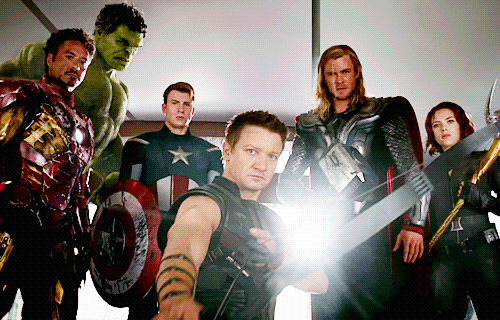 The Avengers. Not saying this movie was bad, or anything. But upon rewatching, it's just…good. Like day-old pizza that still tastes good, but not as good as your first ate it.. The team coming together was classic.
·
Doctor Strange. While the visuals were trippy, it slowly became more of the same fanfare with Marvel.
·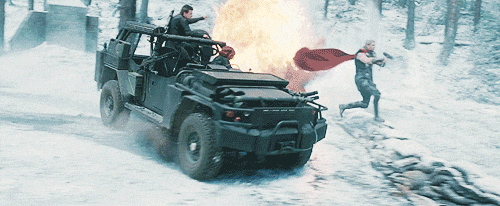 Age of Ultron. Again, not terrible, but not great. We did see more teamwork, though. And while hints of future movies are nice, and the addition of Scarlet Witch was a great investment, Ultron's age didn't seem to last.
long. The What If cartoon show did him better justice.
·
Captain America: The First Avenger. While not as thrilling as the latter two, First Avenger does a good job at giving an origin story, while explaining why Steve was chosen. To be a good man, not a perfect soldier.
C Tier
·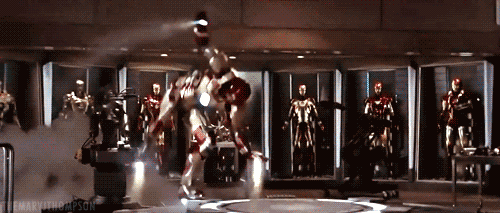 Iron Man 3. The trailers deceived us, with the "Mandarin" fake-out. RDJ carried this film with his comedic charm, but other than that, a skippable sequel.
·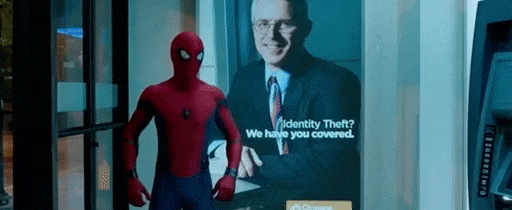 Spider-Man Homecoming and Far From Home. Yup. I said it. Argue with the wall. He makes the same mistakes in both films and cares more about Tony Stark's legacy than his own.
·