With Phase 4 ending and Phase 5 of the Marvel Cinematic Universe beginning, many fans are left wondering, "Is this it?! Did Marvel fall off?" While some movies and shows are better than others, for the last two years, we've got plenty of content from the house of Marvel. Is that part of the problem? And, what about us, as viewers? Have we become so accustomed to their success that whenever a new project hits, we bash it whenever we see something we don't like? Are we spoiled children, at the toy store? With criticisms about their overuse of comedy, overworking their CGI artists, and Marvel being "woke", it leaves the question; Are fans done with the Marvel Cinematic Universe?
The short answer is no. No matter how much toxic fans complain, they will STILL go to theaters and keep their Disney Plus memberships to watch MCU projects. However, let's examine some issues that are having critics debating among themselves. First, the humor. While comedy is good in any type of film, too much can do a disservice to the product. Case in point, Thor: Love And Thunder. At first glance, it looked like Thor: Ragnarok, but better. As it turned out, the movie had too much comedy and too little substance. Love and Thunder was supposed to deal with a returning Jane Foster and her dealing with being Thor and having cancer. We also had a terrifying villain in Gorr, who wanted to see all Gods suffer for abusing their power. But, for the most part, we received one-liners every five minutes, some shoddy CGI in some scenes, and a repeated character arc with Thor. Similar to Quantumania, we were led to believe that this movie would be ushering in the next big bad, with Kang the Conqueror. To be fair, the moments with Kang were the selling point of the whole film. If the next phase wants to have success, one of the ways is to have their villains breathe on screen and allow them to be more imposing.
Another critique that is becoming more relevant is their use of CGI. Marvel's CGI has continued to get worse due to overworking their artists. Deadlines for movies can't (or won't) be pushed back, so the higher-ups make their artists push things to the limit. Often, this leaves artists little time to perfect the material, which leaves the audience with scenes that feel like they're looking at a PlayStation 3 cutscene. We saw it in Love and Thunder (notice how that movie keeps coming up.) Even Black Panther had this issue, with the final battle in the final act. And with Marvel's Phase 4 films and shows, it's getting worse. With Phase 5 underway, Marvel has slowed down on film and shows coming out, back to back. This is a good thing since those projects will (hopefully) allow artists more time to complete their work, so we can enjoy more polished products.
Then, we have what may be the most difficult problem to tackle…Us. Are we the problem? Have we gotten so used to Marvel giving us these great movies that we've become spoiled? And what about shows like She-Hulk, or Falcon and The Winter Soldier? Whenever Marvel attempts to show the representation of a minority, it's written off as "go woke, go broke". Rather, Marvel is trying to address real-world issues while mixing super-heroics into their stories. Phase 4 got a lot of flack for this, with Wanda/Vision showcasing why mental health is important. The aforementioned Falcon and The Winter Soldier, show that even as an Avenger, Sam Wilson still has to deal with racism when being stopped by cops or not being able to get a loan from the bank. Phase 4 wasn't the best, but it was personal, which is fitting, considering that the Pandemic happened around that time, and everyone was dealing with that in their own way. Another critique is that politics have entered one of our favorite fandoms, where we once could get away from all that. But I'd like to remind some folks that politics has been in comics (and the MCU, by extension) for a long time. The Marvel Cinematic Universe is about what would happen if superheroes were real, so why are some crying foul when real issues are being discussed?
Do I love the MCU? Yes. Are they perfect? Far from it. Can they get better? I hope so. And, I'm not bashing the MCU, so much as I want them to learn from failed experiments and grow. Sometimes, less is more, and spectacle shouldn't come before the story. Maybe this will fall on deaf ears, but I'm just a concerned fan who wants Marvel to do better. That's all for me, fam. If you enjoyed this piece, be sure to comment, share with others, and follow me on Instagram @blerdpov2.0. Till next time, fellow blerds!
Happy Valentine's Day, everyone!!! Now, I know some feel this holiday isn't that important to some, but that's ok! I got you, fam! There's one thing that always goes with Valentine's Day. (Besides that! Get your mind out of the gutter!) Movies! Get your popcorn, chocolate, and wine out, because here are some of my favorite Romance films that'll get you in the mood for romance.
Crouching Tiger Hidden Dragon
Yep, it is a romance film. Just with Martial Arts, that's all. Two friends with deep feelings for one another, Li Mu Bai and Shu Yuen (Chow Yun Fat and Michelle Yeoh) struggle with how they feel about one another. In addition, Zhang Ziyi's character Jen Lo is conflicted between doing what her royal family wants or being with her old love.
The Photograph
Newly Grammy award-winning artist Robert Glasper did the score for this beautiful film, starring Issa Rae and Lakeith Stanfield. In this movie, we get to see different generations of romance. One in the present, where Rae and Stanfield bond while connecting the dots on a mother who loved life on her terms.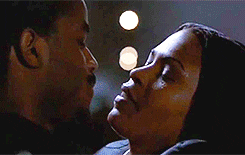 Love Jones
A classic! Starring Nia Long and Larenz Tate, Love Jones really made dudes perform sonnets to their interests while playing Maxwell in the background. A good showcase of vibes meshing, Love Jones captures every stage in a relationship; the interest, the chase, the commitment issues, and the question of "are they the one?". Like a character says, "When that love jones comes down, it'll be a mother…"
Spanglish
Adam Sandler does have some good movies, showcasing his acting skills, along with co-star Paz Vega. A successful but frustrated chef falls for the newly hired house assistant…while being married to an unfaithful wife. Cultures clash within one home, as Vega's character, Flor, must juggle dealing with love while giving her daughter the best life possible.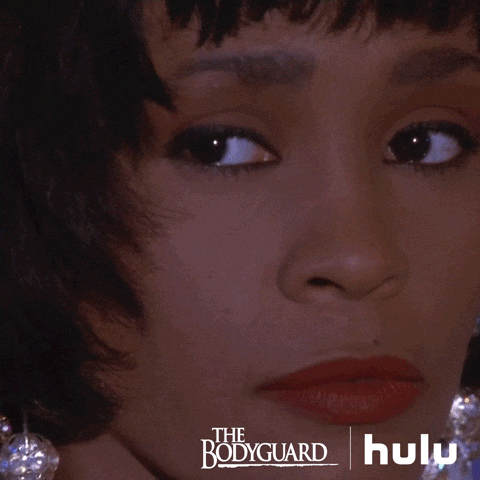 The Bodyguard
Another classic, starring Whitney Houston and Kevin Costner, is a film that really needs no description. The music, the chemistry between the actors, the setting… Nuff said, really.
Entergalactic
One of the rare, animated films I've seen from Western studios dealing with romance, Entergalatic showcases the classic "boy meets girl" mixed with some impressive visuals inspired by Into The Spider-Verse and features music by Kid Cudi
500 Days of Summer
Unrequited love can be a real pain in the ass. Feeling such strong feelings about someone who doesn't feel the same way, it's a good way of resenting the very idea of love. It's the situation that the protagonist, played by Joseph Gordon Levitt, is in. Dealing with rejection can be difficult. Dealing with the idea of love, rather than the reality of love is more difficult.
Romeo & Juliet (The 90s Version)
While keeping with the vernacular of the Shakespearean epic, and adding 90s style and flavor. Swapping swords for guns, the film still stays true to its verbiage, and with singer Des'ree singing the iconic "Kissing You", it's a modern rendition done right.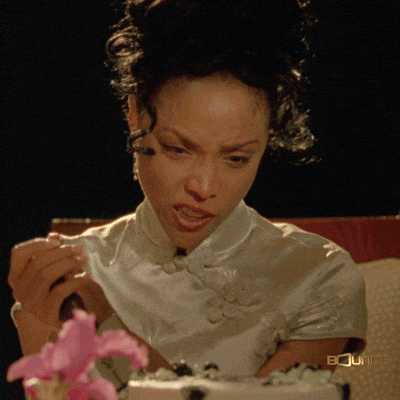 A Thin Line Between Love And Hate
What do you get when you have a notorious player (Martin Lawrence) who meets a beautiful stranger with a dark past (Lynn Whitfield), who is also in love with his best friend (Regina King)? A whole mess! Classic case of "You've been warned", as Martin's character tried to have his cake and eat it, but he quickly learns that love is no game. Especially with ones that have been heartbroken before.
That's it, for this list! (This year, anyway!) Any movies you'd recommend? Post your thoughts below, and be sure to share and keep it locked for more content. Till next time, fellow blerds!
Hellraiser (2022) is on Hulu. The remake of the classic 1987 film by Clive Barker reintroduces the iconic horror figure, Pinhead and the Cenobites to new viewers in stunning fashion. SPOILERS AHEAD!!!
Starring Goran Visnjic, Drew Starkey, Aofie Hinds, Osessa A'Zion, and more, the film's premise revolves around a rich and hedonistic millionaire Roland Voight, finding a strange mechanical box. While hosting a "party", Voight convinces a sex worker to open it. Upon playing with the box, the worker is stabbed by the box's blade, causing a portal to open, which pleases Voight. Flash forward to six years later, a woman named Riley is a recovering addict who lives with her brother, Matt. While trying to mend her relationship with Matt, Riley finds the puzzle box and solves it, but avoids getting cut by it. Pinhead and the Cenobites appear, and demand Riley chooses a sacrifice. From there, we get gruesome deaths, and until she chooses a sacrifice, the Cenobites will hold Riley's brother hostage. Discovering who the box's owner is, Riley and some of Matt's friends drive to Voight's mansion, only to be trapped. We also witness the fate of Voight, as a macabre locking mechanism is on his body. Unless the box's next configuration is solved, the mechanism will continue to twist his body. By choosing Trever, Riley's boyfriend (who was working for Voight) as the final sacrifice, she saves her friends and allows her brother to rest in peace rather than listen to Pinhead's lies or resurrection. Voight, himself, is transported to a different realm and changed into a Cenobite.
I struggled with watching this, not due to the gruesome kills (which blended practical and CGI well.) But because of the characters in the story. The characters are supposed to carry the story, but all I cared about was Pinhead! I had so many questions about that character, the film doesn't even address her origins. The special make-up effects were well done and looked like something from Silent Hill (or, maybe Silent Hill was partly inspired by Hellraiser, I don't know.) The kills brought back that typical Hellraiser style that fans craved, and the atmosphere certainly fits the tone. But without compelling characters to carry the story, it's just noise. A 7 out of 10. Post your thoughts below, and till next time fellow blerds!