First, allow me to apologize for not doing a review on Doctor Strange In The Multiverse Of Madness, and Thor: Love and Thunder sooner. Had some computer issues that set me back, along with COVID. And although the most recent Phase 4 MCU movies are out, one must wonder; Where is the MCU headed? Who's the next big bad? Kang, whom we've seen in the finale of Loki? The Celestials, from Eternals? Skrull Invasion? Multiversal War?! C'mon, Marvel, show all your cards! In the previous phases, we kinda knew what we were getting into. Thanos, Infinity Stones, etc. But now? Is Marvel Studios more interested in telling solo stories, rather than these epic tales that we've witnessed.? Not to mention, projects like Ms. Marvel, the aforementioned Thor film, Black Panther: Wakanda Forever, and Captain America sequels in production, and Marvel characters from non-MCU projects coming into the fold. Fans are hungry for the next storyline, but we just don't know what that is yet. Worse still, some are even calling it "the end of the Marvel Cinematic Universe". And while I don't think it'll go that far; it does warrant some criticism. This will be part one of a series of where the two major comic book franchises are going, starting with the Marvel Cinematic Universe.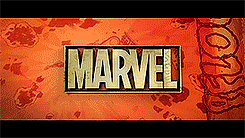 Let's get the bad out of the way. Some of the Phase 4 films and shows have been hit or miss. For every No Way Home, Shang-Chi, and Wanda/Vision, we get a Hawkeye, Black Widow, and Eternals. And with reports of Love and Thunder leaving fans split, some are questioning the direction Marvel is going. But, with the recent release line-up at the San-Diego Comic-Con, with two Avengers films coming out in the same year, Blade, Daredevil: Born Again, Fantastic Four, and other projects, is quantity better than quality? Sometimes, it feels like when an MCU show ends, another one begins, and if they're connected to a film, then we have to play "catch-up". That concept may be overwhelming, for the average viewer to get behind. What if they saw Avengers: Kang Dynasty without watching Loki, or Ant-Man: Quantummania?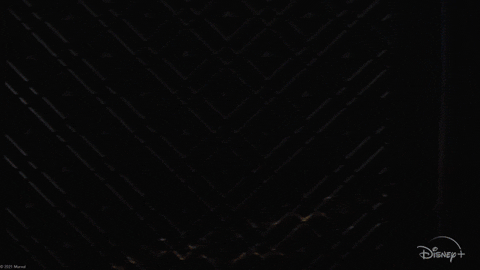 Over on the competition's side, DC is coming through with a third season of Harley Quinn, Black Adam, Shazam 2, and greenlit more seasons of Superman and Lois, The Flash, The Batman 2, and more. Also, while this may be a bit controversial, DC has been KILLING it with releases this year. It's August, and The Batman is still being talked about, gaining far more positive ratings than some Marvel movies. The animated shows and films are still fire. And with Ben Affleck coming back to the role of Batman in two DCEU films, DC may be playing the long game and hiding their cards.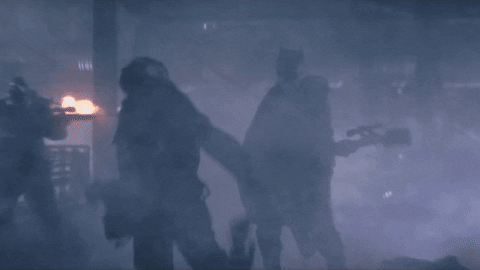 But, back to Marvel. The MCU isn't going anywhere, and if it generates money, it will be here for years to come. And they're also improving in some ways. From adding the Marvel Netflix characters into their canon, bringing more beloved characters into the spotlight like the X-Men, She-Hulk, and Namor. Plus, we may be getting Kang as the new "big bad", who may be even more dangerous than Thanos. Not to mention, Dr. Doom is coming, so we already know ish is getting real. Especially, when we're getting a Thunderbolts film, possibly showcasing the villains of the MCU in a new light.
All in all, it may be popular for critics to say that the MCU has peaked since Endgame or that it's getting more and more "woke". But I say that for all the faults Marvel has, it's still the king of Superhero films. With more representation being shown, and by taking more risks, the MCU isn't going anywhere. Haters be damned. That's it for me. What do you guys think? Post your comments below, and till next time fellow blerds.
I did say, once, that I would be doing a ranking of all the Marvel Cinematic Universe films and here it is! My official ranking of them all, is in tier listing, cause there are too many for a traditional ranking list. Disclaimer: This is MY LIST!!! Yours may be different, and that's ok!
S Tier
·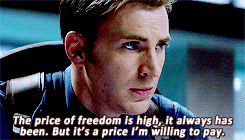 Captain America: The Winter Soldier. The movie that made casual fans respect Steve Rogers. The Russo Bros knocked it out of the park with this one. The best "spy" movie that come out that year.
·
Spider-Man: No Way Home. Well, the third time is the charm. Y'all know I don't vibe with the first two Spidey films under the Mouse's direction. But this one…this movie nails what it truly means to be Spider-Man.
·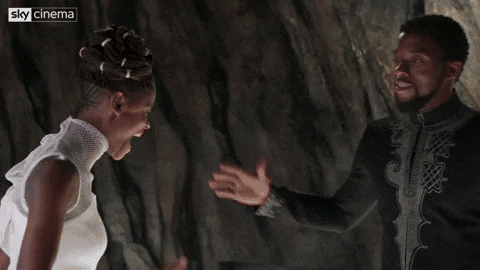 Black Panther A stellar cast, an antagonist with credible beef, and a soundtrack that's still fire, Black Panther is GOAT'ed.
·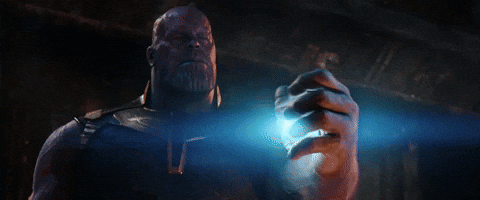 Avengers: Infinity War. The movie that left millions of viewers stunned. Thanos won. How rare is it, when not only the heroes lose, but the villain can bask in his victory in the film?!
A Tier
·
Guardians Of The Galaxy 1 & 2. While I didn't know it at the time, the Guardians films incorporate what I wanted in these films; color that popped, a cool soundtrack, humor that didn't suck, and a strong sense of family.
·
Iron Man 1 & 2. Both films blend practical effects with CGI and introduce new characters to the then-infant universe.
·
Thor. Yup. The first Thor movie made it this high, argue with the wall. Comedy is cool, but not at the expense of sacrificing character development. And that's what brings Thor so high. An arrogant warrior turned hero.
·
Shang-Chi and The Legend of The Ten Rings. With some of the best fight scenes in the MCU, Michelle Yeoh and Andy Lao bringing the heat, and Simu Liu throwing hands, Shang Chi is fire.
·
Avengers Endgame. A lot of fanservice
went to making this film. Most of it was great (Cap wielding Miljner against Thanos, all the heroes coming back in an epic battle. Peak Marvel, right here.
·
Captain America:Civil War. When sides are chosen, sparks fly. With the introduction of Black Panther and Spider-Man, Civil War still poses a good question; who was right, Cap or Iron Man?
B Tier
·
The Incredible Hulk. Now hear me out, this Hulk movie is not only a love letter to the television show, with Bill Bixby and Lou Ferrigno, but it shows how much pressure Bruce Banner is in as he tries to contain the beast within. Plus, we got a Hulk that doesn't look like Shrek, and that final fight was epic.
·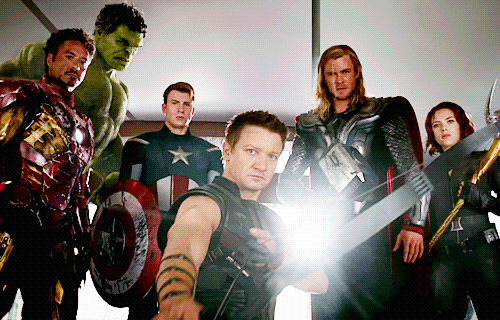 The Avengers. Not saying this movie was bad, or anything. But upon rewatching, it's just…good. Like day-old pizza that still tastes good, but not as good as your first ate it.. The team coming together was classic.
·
Doctor Strange. While the visuals were trippy, it slowly became more of the same fanfare with Marvel.
·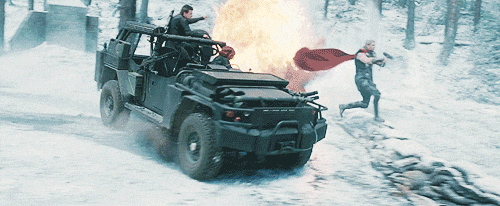 Age of Ultron. Again, not terrible, but not great. We did see more teamwork, though. And while hints of future movies are nice, and the addition of Scarlet Witch was a great investment, Ultron's age didn't seem to last.
long. The What If cartoon show did him better justice.
·
Captain America: The First Avenger. While not as thrilling as the latter two, First Avenger does a good job at giving an origin story, while explaining why Steve was chosen. To be a good man, not a perfect soldier.
C Tier
·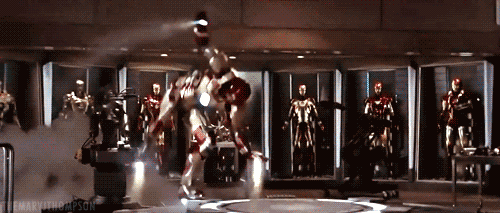 Iron Man 3. The trailers deceived us, with the "Mandarin" fake-out. RDJ carried this film with his comedic charm, but other than that, a skippable sequel.
·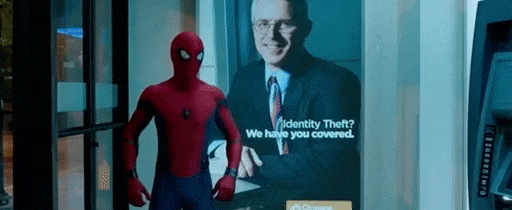 Spider-Man Homecoming and Far From Home. Yup. I said it. Argue with the wall. He makes the same mistakes in both films and cares more about Tony Stark's legacy than his own.
·
Thor: The Dark World. Another flop. I can't even remember the villain or the plot. Loki stole the show, though. Thor was mollywhopped by some no-name dark elf, and the finale wasn't much to write home about.
·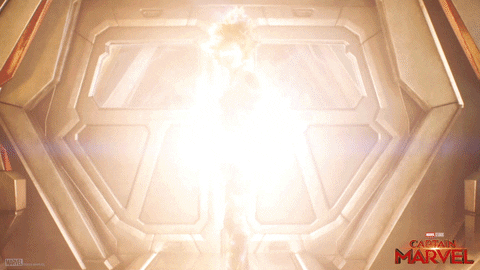 Captain Marvel. While Carol Danvers
was cool in Endgame, I feel like her solo movie could've used more time to develop her character. Sam. Jackson as Nick Fury was cool, though. Whenever they were together, the movie had the elements of a good "buddy-cop" flick. But other than that, it feels basic.
·
Black Widow. It pains me to put this one so low after everything we've seen Natasha Romanov go through. Taskmaster was a wasted opportunity, but as got Florence Pugh as Yelena, so take the lemons and make lemonade.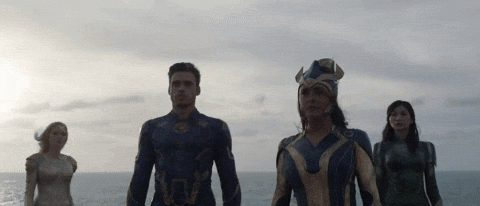 Eternals. A movie that had potential, but ultimatlymissed the mark. Too long, too much CGI, and events set in place afterwards left audiences with more questions than answers. .
D Tier
·
Thor Ragnarok. Even though the comedy and the bright colors were called an "improvement", I still can't vibe with this one. Like, Thor just lost his dad, his hammer, found out that his sister is evil, but still finds time to get in the one-liner. Not consistent with previous portrayals. The Hulk being in full "warrior-king" mode was nice, but it just serves as a reminder that Marvel can't to another Hulk movie. So, he has to play second fiddle to Thor.
·
Ant-man & Ant-Man and The Wasp. Paul Rudd is the only saving grace in these movies. Both have a forgettable plot and a forgettable antagonist. Like, someone at Marvel Studios was really geeking for an "Ant-Man" movie!
That's my ranking of all the MCU movies! Post your thoughts below, and till next time, fellow blerds!
Wow…just, wow! This episode of Hawkeye really made fans glad to watch the show1 Before we get into it, however, SPOILERS AHEAD! READ AT YOUR OWN RISK!!!
After the events of the last episode, with Yelena Bulova entering the fray, Clint cuts off Kate and goes on his own. But from the start of this episode, we get some flashbacks into Yelena's dealings. After trying to save one of her fellow "sisters" we see that Yelena was "Blipped" out of existence. What felt like five seconds for her was five years! After Kate checks in with her mom she goes to her loft, only to find Yelena waiting for her! After some surprisingly polite chat, Yelena tells Kate that she's hired to kill Clint and that she believes Clint is responsible for Natasha Romanov's death. As she questions how Clint is absolved of his crimes as Ronin due to him being an Avenger, Yelena makes it absolutely clear that she is going to try to kill him and for Kate to stay out of her way.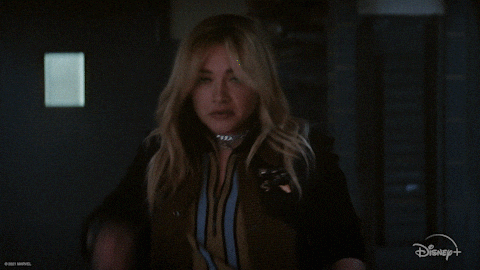 Clint, in the meanwhile, is forced to put on the Ronin suit one last time. After he explains to his wife Laura about the situation, she understands and tells him to do whatever he needs to do to keep his family safe. After visiting a memorial honoring The Battle of New York, Clint contacts Maya and the Tracksuits, telling her to come to the place where Ronin killed her father. Maya and her crew try to set Clint up, but Clint is true to his ninja skills, taking them down one by one. Eventually, Maya and Clint have a brief hand-to-hand fight, with Clint gaining the upper hand and revealing his identity. He warns her that if she comes after his family, then his face will be the last thing she ever sees. Clint also tells Maya that there was an informant who tipped him off, about her father's dealings. When Maya tries to sneak attack, Kate comes in with the save. Escaping, Clint and Kate reunite and head to Grills' place. Maya, on the other hand, meets Kazi and asks him why he wasn't there that night. Kazi gives some b.s answer, putting more suspicions into her head. After resting up, Kate gets a text from Yelena, revealing that Kate's mother hired her, and sends a picture of a man talking to Eleanor. Kate looks terrified, asking Clint who her mom is talking to. Clint dreadfully confirms that it's the man he was worried about; the Kingpin of Crime himself, Wilson Fisk!!!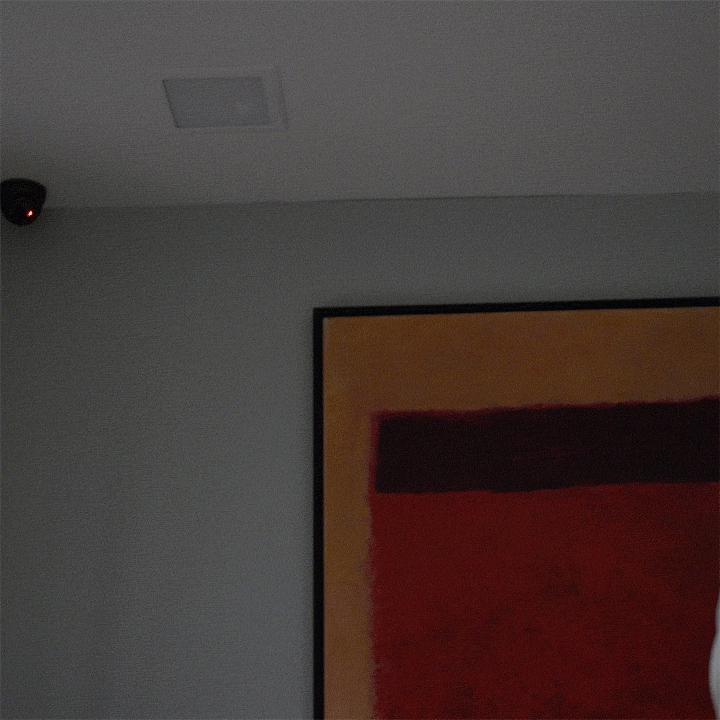 I'll say it again…WOW! Marvel and Disney are really going H.A.M, into bringing back fan-loved characters! So many questions, so few answers. How is Fisk out of prison, after the events of Daredevil season 3?! Did he get blipped? And will we see Fisk's nemesis, Daredevil make an appearance in the finale?! Only time will tell, but I'm here to tell you folks, the MCU is about to be lit! Post your thoughts below and till next time fellow blerds!!!