Sorry for lacking in my reviews on She-Hulk, everyone. It's not that I haven't enjoyed the show, but life sometimes gets in the way. So, since three episodes have been released, thus far, I'll be doing a summary of the past three episodes. Also, I'll be giving my personal thoughts on the show and predictions for what may happen later on! SPOILERS AHEAD!!!
"The People vs. Emil Blonsky" picks up right where the last episode left off; Jen now has to figure out a way to prove that Blonsky, aka The Abomination, didn't willingly break out of prison. With his pending release in danger, Jen is told by Emil that he was released by the new Sorceror Supreme, Wong! As Wong and Jen deliberate on a court strategy, an Asgardian shape-shifting elf has been posing as Megan Thee Stallion. While Jen has to prove Blonsky's innocence, she also must help a sexist co-worker from being scammed.
"Is This Real Magic?" gives us more Wong, as he asks Jen for legal advice. One of the dropouts from Karmar Taj, Donny Blaze, is abusing his teachings. While fighting off demons that Blaze, Jen is having trouble with her dating life, so she creates a profile but using her She-Hulk persona. After some horrible speed dates, She-Hulk finally gets lucky! Sadly, not only does her date not like her in "Jen form", she learns that socialite Titanna is suing Jen for trademark infringement! This brings us to the latest episode, "Mean, Green, And Straight-Poured Into These Jeans"! While friends Ramos and Pug discover a stylist that creates fashion for superheroes, Jen and co-worker Mallory Book must prove that Jen owns the "She-Hulk" moniker. While they do battle with Titanna in court, Jen meets superhero stylist, Luke Jacobson. While Jacobson eventually creates Jen some new clothes that match her "She-Hulk" form, we also see the red and gold Daredevil helmet!!!
What I love about this show, is that it doesn't take itself so seriously! It's a comedy series, not a drama. If you're expecting some serious moments, then keep looking. Also, the writers are aware of how negative critics are trashing the show, and mock them openly! That sort of action can backfire, but thankfully, it plays well. Especially with She-Hulk breaking the fourth wall. From easter eggs, to the impending appearance of Matt Murdock, She-Hulk: Attorney At Law is entertaining...and one of the few gems in Phase 4 MCU. Post your thoughts below, and till next time fellow blerds!
Episode 2 of She-Hulk: Attorney At Law is out, and while it felt quick, there was quite a bit to discuss! As always, SPOILERS AHEAD!!!
We start with the aftermath of the "fight in court with Jen and "the super-powered influencer", Titanna. After the media gets ahold of it and proclaims Jen officially as "She-Hulk". While she hates the name, it sticks as Jen and her friends go to a bar to celebrate her new-found status. Unfortunately, Jen's actions have gotten her fired as a Deputy DA, due to making the jury biased in favor of super-powered beings. After a quick montage of being rejected by employers, Jen goes to her family's home, where she's bombarded with superhero-related questions. Only her dad seems to care about Jen's actual state. Reassuring that everything will work out, Jen continues her quest for employment.
Back at the bar, Jen is approached by the CEO of GLK and H (the opposing law firm, against Jen's case, last episode.) They specialize in "Super-powered related cases" and want to hire Jen as the face of their "Superhero Law Division". Accepting the offer, Jen's expected to be She-Hulk full-time, and she breaks the fourth wall, letting us know her disappointment. Adding to her dismay, Jen's first case is for Emil Blonsky aka The Abomination! (From The Incredible Hulk, way, way back in 2008). After arguing the fact that he tried to kill Jen's cousin, if she doesn't take the case, she won't have a job at the law firm. Reluctantly, Jen goes to The Raft to meet Blonsky. While Blonsky is in human form, he claims to have been a changed person. He's arguing to be released on parole. Emil argues that the U.S. Government is responsible for him being Abomination and destroying half of Harlem. He asks Jen to be his lawyer, and after a sob story, Jen ponders on the offer. At her apartment, Jen calls Bruce to give him the details and wonders if she should take the job. Bruce tells her that he's ok with Jen representing Blonsky, and we also find out that Bruce is in space!!! Possible Planet Hulk storyline?! Jen calls Mr. Holloway to accept the case, to which he tells her to turn on the news. A news report shows Abomination in an underground fight club, breaking out of prison! (From the movie, Shang-Chi!).
Like I said, a surprisingly quick episode, but this one deals with setting some nice conflicts that Jen will have to solve. There are some nice references to the iconic 90's art, with She-Hulk working out on the beach, callbacks to Eternals and Wolverine easter egg! While no action was present, this isn't the type of show to expect that kind of stuff. Episode 2 of She-Hulk: Attorney At Law gets a 7 out of 10. Post your thoughts in the comments below, and till next time fellow Blerds!!!
First, allow me to apologize for not doing a review on Doctor Strange In The Multiverse Of Madness, and Thor: Love and Thunder sooner. Had some computer issues that set me back, along with COVID. And although the most recent Phase 4 MCU movies are out, one must wonder; Where is the MCU headed? Who's the next big bad? Kang, whom we've seen in the finale of Loki? The Celestials, from Eternals? Skrull Invasion? Multiversal War?! C'mon, Marvel, show all your cards! In the previous phases, we kinda knew what we were getting into. Thanos, Infinity Stones, etc. But now? Is Marvel Studios more interested in telling solo stories, rather than these epic tales that we've witnessed.? Not to mention, projects like Ms. Marvel, the aforementioned Thor film, Black Panther: Wakanda Forever, and Captain America sequels in production, and Marvel characters from non-MCU projects coming into the fold. Fans are hungry for the next storyline, but we just don't know what that is yet. Worse still, some are even calling it "the end of the Marvel Cinematic Universe". And while I don't think it'll go that far; it does warrant some criticism. This will be part one of a series of where the two major comic book franchises are going, starting with the Marvel Cinematic Universe.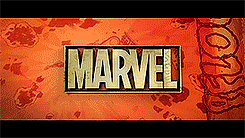 Let's get the bad out of the way. Some of the Phase 4 films and shows have been hit or miss. For every No Way Home, Shang-Chi, and Wanda/Vision, we get a Hawkeye, Black Widow, and Eternals. And with reports of Love and Thunder leaving fans split, some are questioning the direction Marvel is going. But, with the recent release line-up at the San-Diego Comic-Con, with two Avengers films coming out in the same year, Blade, Daredevil: Born Again, Fantastic Four, and other projects, is quantity better than quality? Sometimes, it feels like when an MCU show ends, another one begins, and if they're connected to a film, then we have to play "catch-up". That concept may be overwhelming, for the average viewer to get behind. What if they saw Avengers: Kang Dynasty without watching Loki, or Ant-Man: Quantummania?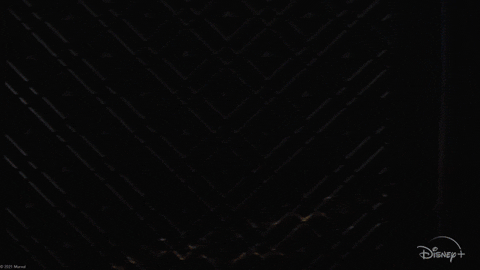 Over on the competition's side, DC is coming through with a third season of Harley Quinn, Black Adam, Shazam 2, and greenlit more seasons of Superman and Lois, The Flash, The Batman 2, and more. Also, while this may be a bit controversial, DC has been KILLING it with releases this year. It's August, and The Batman is still being talked about, gaining far more positive ratings than some Marvel movies. The animated shows and films are still fire. And with Ben Affleck coming back to the role of Batman in two DCEU films, DC may be playing the long game and hiding their cards.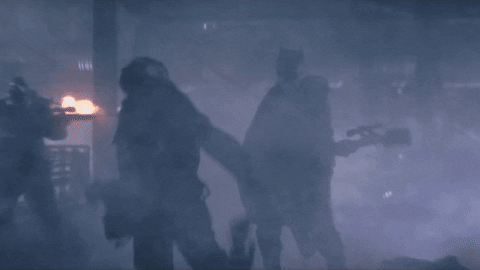 But, back to Marvel. The MCU isn't going anywhere, and if it generates money, it will be here for years to come. And they're also improving in some ways. From adding the Marvel Netflix characters into their canon, bringing more beloved characters into the spotlight like the X-Men, She-Hulk, and Namor. Plus, we may be getting Kang as the new "big bad", who may be even more dangerous than Thanos. Not to mention, Dr. Doom is coming, so we already know ish is getting real. Especially, when we're getting a Thunderbolts film, possibly showcasing the villains of the MCU in a new light.
All in all, it may be popular for critics to say that the MCU has peaked since Endgame or that it's getting more and more "woke". But I say that for all the faults Marvel has, it's still the king of Superhero films. With more representation being shown, and by taking more risks, the MCU isn't going anywhere. Haters be damned. That's it for me. What do you guys think? Post your comments below, and till next time fellow blerds.