One of the most anticipated movies of the year, Nope is finally here. Director Jordan Peele hasn't missed yet, with films such as Get Out and Us. Does he nail the hat trick with Nope? For the most part, yup! As always, SPOILERS AHEAD!!!!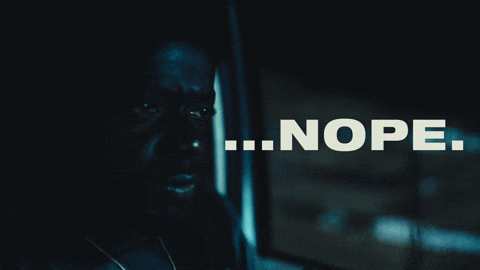 The film is about two sibling horse ranchers, who loan their stock to movie studios. They encounter a phenomenon in the sky. The Haywoods, OJ (Daniel Kaluuya), and Emerald (Keke Palmer) devise a plan to capture it on film, so they can make some much-needed money. From there, we witness terrifying moments of the phenomenon, coming and going without warning, and both the characters and us viewers are left to make sense of it. OJ, Em, along with Angel (Brandon Perea), who works at a nearby electronics store, and Antlers Holst (Michael Winscott), a cameraman who is an old friend of the family, devise a plan to capture it on film.
We already know that director Peele loves to add subliminal messages to his movies. Some of them are obvious, and some not so much. The subplot with former child character Ricky Park and the horrific moment with the chimpanzee, perhaps, warns the viewers of the danger of animals on a movie set. Even OJ's father (played by icon, Keith David) warns him in a flashback scene, that some animals can't be tamed. Perhaps that was the main theme, all along. How do you tame the untamable? At what point do you decide to cut your losses?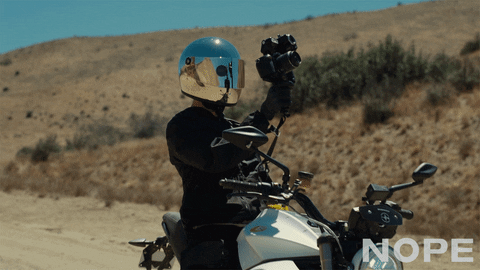 The fascination with spectacle is also explored, as the main characters seem determined to capture the phenomenon on video, rather than running for their lives. As soon as the phenomenon (or Jean Jacket, naming it after Em's favorite horse from her childhood.) arrives in town and kills everyone at the amusement park, Jupiter's Claim, Em and OJ are set on a quest to capture photos and video of the creature before TMZ or anyone else does first. That brings up a very valid issue with social media and capturing dangerous events. Rather than assist in helping or seeking safe refuge, content creators film away, hoping to become famous.
Nope proves, once again, that Jordan Peele is one of the best in creating films that will not only want more but leave you with more questions than answers. With great casting choices with Kaluuya, Palmer, David, Yeun, and Winscott, wonderful set pieces, and pulling off a unique story, Nope gets a 9.5 out of 10 (especially for that Akira-inspired motorcycle slide Keke Palmer did!) Did you love or hate Nope? Give your thoughts and till next time, fellow blerds.
Say his name five times-sike! Ain't nobody got time to tempt the fates, over here! But I will say that the reboot/sequel, Candyman is finally here. Does it live up to the hype, is it better than the first one, and will people ever stop saying his name?! But before I go any further, spoilers ahead! Read at your own risk!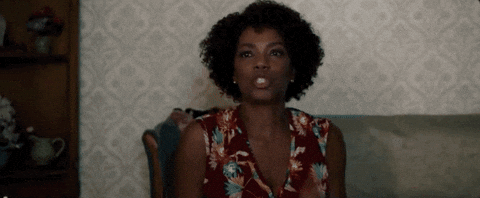 The main story follows local artist Anthony (Yahya Abdul-Mateen II) and his art curator girlfriend Brianna (Teyonah Parris) who live in the now-gentrified neighborhood of Cabrini-Greene, in Chicago. Antony is struggling to create new art for an oncoming exhibit, when Brionna's brother Troy (Nathan Stewart Jones) tells the tale of Helen Kyle (The main character from the first film) and how she was interviewing the people who used to live there and her eventual descent into madness. This intrigues Anthony and he travels to the now-abandoned area, taking pictures, where he finds a laundromat owner by the name of Burke. He tells Anthony of the real story; the story of Candyman. According to Burke, when he was a kid, there was someone giving candy to kids with razor blades inside them. The cops beat the man to death, but days later, a child cuts his mouth with candy with a razor in it! And, of course, Anthony seals his fate and says "Candyman" five times in a mirror. From there, we witness some pretty cool semi-off screen killings, and quite a lot of them are ignorant fools who just can't keep Candyman's name out of his mouth.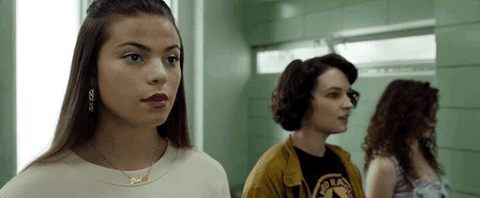 We witness Anthony descend into becoming the next version of Candyman, and Brianna tries to help him. We also witness Anthony learning more about the previous Candymen from the past, including Helen's note from her case and from (shocker!) Anthony's mom, Anne-Marie (played by Vanessa A. Williams)! She reveals the whole ordeal from the first movie, with Anthony as a baby being kidnapped by Candyman and Helen being framed for all his killings. She says that Candyman had plans for him, and Helen saved him as a baby. Meanwhile, Brianna is putting together what's going on and goes to Burke's Laundromat. As it turns out, Burke is some sort of fanboy of Candyman, saying that he's needed in the community. He even cuts off Anthony's hand and shoves a hook in the stump! The film's climax ends with Brianna killing Burke, and Anthony becoming the next Candyman, killing corrupt cops who try to frame Brianna for Burke's murder. When she says his name five times in the mirror, we see Anthony kill all the cops and transforms into the very first Candyman (Tony Todd), who tells her to tell everyone of the legend!
Now, I'm one for appreciating continuity, and this movie definitely respects the lore and source material! And the fact that gentrification comes up more than once, is appreciated. One thing that I wish was touched on more, was Brianna's past. We get a glimpse of her as a child witnessing her father's suicide, but it wasn't explored more. But that is the reason she doesn't like scary stories. Also, I was hoping we see more of Tony Todd, rather than having him in the last few moments of the film. The movie kills while bloody, could have been a bit more imaginative, but I enjoyed it and do see potential for a sequel. I can say that this is one reboot/sequel done well and would like to more. Especially if Tony Todd is coming back full-time, to the role and director Nia DeCosta is at the helm. I give Candyman (2021), a 7.5 out of 10. Tell me your thoughts on the movie and I hope you enjoyed my review! Till next time, fellow blerds!
Updated: Aug 1, 2021
Hello again, everyone! Sorry for missing last week's Weekly Snap! Some technical issues on my part, and for that, I apologize! But, not to worry. We have plenty of news to report to make up for it. So, why don't we get started!
Emmy Nominations
Congratulations are in order, for shows including Black-Ish, Pose, The Mandalorian, Lovecraft Country, WandaVision, The Boys, and more for earning Emmy nominations. And while we all have our favorites, I find it surprising that Lovecraft Country nabbed as many as 18 nominations, considering that network HBO has decided not to pick the show up for another season. The Mandalorian has 12 nominations, but snubbed Pedro Pascal for best lead actor?! I sense a disturbance in the Force on that choice! Best of luck to all the shows nominated.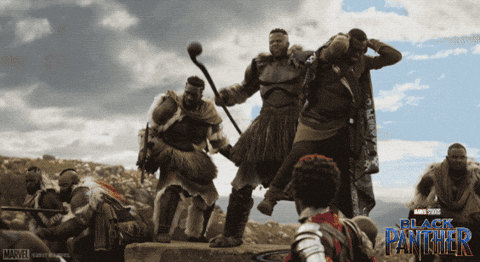 Casting call!!!
Actor Winston Duke, also known as M'Baku from Black Panther and Avengers Infinity War has signed on to reprise his role in the sequel! Here's hoping his role will be expanded further. Also joining the cast is actress Michela Coel! No word on what her role will be yet, but I'm confidant Marvel will announce it soon. Switching from Marvel to DC for a minute, actress Leslie Grace from "In The Heights" has been cast as the lead Barbara Gordon in the HBO Max film "Batgirl"! In the world of "John Wick", actor and action star Marko Zaror has been cast to appear in the fourth installment of the franchise! We hope to see some excellent fight scenes from him, in the movie! Finally, Michael B. Jordan has been reported to play Superman for HBO Max! While this rumor has been around for a while, Jordan's production company Outliner Society, will center the film around Val-Zod, the Earth 2 version of the Man of Steel!
Injustice Animated Movie
Fans of the hit fighting game, "Injustice: Gods Among Us" and "Injustice 2" rejoice! DC and Warner Brothers are releasing a movie based on the videogames and the graphic novels inspired by them. The main premise is that Superman's wife is killed by Joker, who kills him in response. That action causes a rift in the Justice League and changes Superman from hero to tyrant! Honestly, while I'm over the whole "Let's make Superman or a hero like Superman evil" trope, I am curious to see how this film will turn out.
An Animated Witcher cartoon?! Take my coins!
Coming off the success of the Netflix show, The Witcher, the streaming service is giving us an amine-styled movie, "The Witcher: Nightmare of The Wolf"! I'm not entirely sure where in the timeline this story takes place, but hopefully, it delves deeper into the lore of how Witchers came to be. Perhaps we'll get a guest appearance from Henry Cavil!
Jordan Peele makes another horror movie piece!
Modern-day horror maestro Jordan Peele is directing another horror movie called "Nope". The movie will star returning alum Daniel Kaluuya, Keke Palmer, and Steven Yeun! Although no premise has been released about the movie, we have a release date! "Nope" comes out September 22nd, 2022, only in theaters. Hopefully, we can enjoy this movie in a COVID-19 free world. Not saying I don't enjoy seeing new movies in theaters, but I do somewhat miss the whole "theater experience".
And that's all for now! Post your thoughts below, and till next time fellow blerds!