Halloween Kills is out now, on Peacock and in theaters. Starring Jamie Lee Curtis, Andi Matichak, Rohan Campbell, Will Patton, and more, we finally see the final chapter of Haddonfield survivor Laurie Strode and Michael Myers! SPOILERS AHEAD!!! CONTINUE AT YOUR OWN RISK
The film mainly covers the main characters, Laurie Strode, who's a writer now and living with her granddaughter, and newcomer Corey, a former babysitter who accidentally killed a child one Halloween night. Ever since, the entire town has turned on him, giving Corey grief for what happened. Laurie happens to befriend Corey and even sets him up with her granddaughter, Allyson. Also, with the exception of a local DJ whose style is still in the 70s (Keraun Harris), the town of Haddonfield is trying to either forget about Michael Myers or pin any murder that happens in town on him. The overall theme of this film seems to be overcoming fear and the PTSD that came with the massacres of the previous films. As for Michael aka "The Shade", he's hiding in the sewers. Apparently, he's still injured, from the town's beating during the last movie. But, when Corey stumbles across Michael, he's still the same killer he always is. A sort of team-up is formed between Corey and Michael, as Corey descends into madness, becoming a killer in his own right. Michael still has a score to settle with Laurie, and the killing begins again!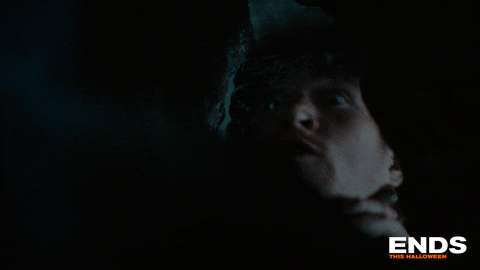 Alright, let me get this out of the way…this movie is bad. Not "so bad, it's good" bad, just bad. Not "so bad, it's un-watchable", but…bad. A great idea was created, but they failed to execute that idea. The characters' grief and pain were truly felt, in the performances, but I feel they spent too much time on Corey, and not enough time on Laurie (who, by the way, was barely in Halloween Kills!) Corey's pain was certainly shown and well executed, and while I can kind of see him go off the deep end, it was poorly written. With four writers attached to this picture, I feel it's a case of "too many cooks in the kitchen". What I did enjoy was the final confrontation with Laurie and Michael. Laurie has always been expecting Michael to come back. During the confrontation, Laurie, at one point, actually wants Michael to just end it, and kill her. All the pain and loss she's suffered can be seen, through her face. Losing friends, family, and time, Laurie just wants it to end. As Laurie and Allyson finally kill him, they decide it's not enough to just kill him. They want the entire town to not be afraid of him, anymore. So, the cops escort the body to a junkyard, where everyone is watching, and put Myers in an industrial shredder.
While I won't say this movie is the best in the franchise, it's not the worst. That honor goes to Halloween: Resurrection! Remember when Busta Rhymes fought Michael Myers? And WON?! Insanity!!! Anyway, I give Halloween Ends a 5 out of 10. While the performances, iconic score, and gore are there, the setup to it is lacking and serves as a weak end to the trilogy. What did you think? Post your comments below, and till next time fellow blerds.
One of the most anticipated movies of the year, Nope is finally here. Director Jordan Peele hasn't missed yet, with films such as Get Out and Us. Does he nail the hat trick with Nope? For the most part, yup! As always, SPOILERS AHEAD!!!!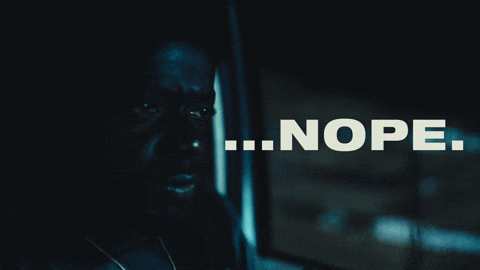 The film is about two sibling horse ranchers, who loan their stock to movie studios. They encounter a phenomenon in the sky. The Haywoods, OJ (Daniel Kaluuya), and Emerald (Keke Palmer) devise a plan to capture it on film, so they can make some much-needed money. From there, we witness terrifying moments of the phenomenon, coming and going without warning, and both the characters and us viewers are left to make sense of it. OJ, Em, along with Angel (Brandon Perea), who works at a nearby electronics store, and Antlers Holst (Michael Winscott), a cameraman who is an old friend of the family, devise a plan to capture it on film.
We already know that director Peele loves to add subliminal messages to his movies. Some of them are obvious, and some not so much. The subplot with former child character Ricky Park and the horrific moment with the chimpanzee, perhaps, warns the viewers of the danger of animals on a movie set. Even OJ's father (played by icon, Keith David) warns him in a flashback scene, that some animals can't be tamed. Perhaps that was the main theme, all along. How do you tame the untamable? At what point do you decide to cut your losses?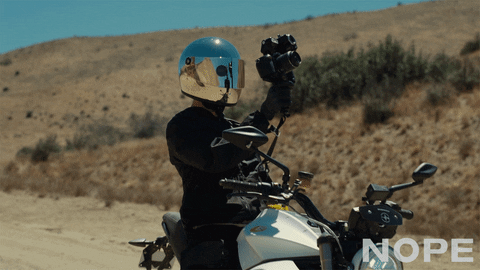 The fascination with spectacle is also explored, as the main characters seem determined to capture the phenomenon on video, rather than running for their lives. As soon as the phenomenon (or Jean Jacket, naming it after Em's favorite horse from her childhood.) arrives in town and kills everyone at the amusement park, Jupiter's Claim, Em and OJ are set on a quest to capture photos and video of the creature before TMZ or anyone else does first. That brings up a very valid issue with social media and capturing dangerous events. Rather than assist in helping or seeking safe refuge, content creators film away, hoping to become famous.
Nope proves, once again, that Jordan Peele is one of the best in creating films that will not only want more but leave you with more questions than answers. With great casting choices with Kaluuya, Palmer, David, Yeun, and Winscott, wonderful set pieces, and pulling off a unique story, Nope gets a 9.5 out of 10 (especially for that Akira-inspired motorcycle slide Keke Palmer did!) Did you love or hate Nope? Give your thoughts and till next time, fellow blerds.
Welcome to another edition of the Weekly Snap! I know I've been slacking with my newsletter, but I'm back on the grind! And what news do we have to cover! So, let's go!
DC Fandome
DC fans, the wait is finally over, as we're treated with trailers from movies, such as The Batman, The Flash, Black Adam, and Aquaman and The Lost Kingdom and tv shows including Peacemaker, Naomi, Young Justice Phantoms, even new video game titles like Suicide Squad: Kill the Justice League and Gotham Knights! Combined with multiple comic book titles incoming, it's a good time to be a DC fan!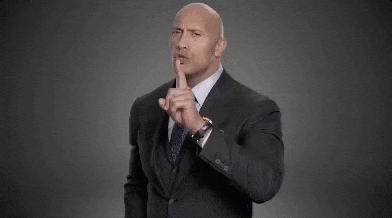 The Rock…as a Rapper?!
Apparently, Dwayne "The Rock" Johnson has won in the game of life. Former WWE star, actor and action hero, tequila maker, and now rapper! Teaming up with artists Tech N9ne, Joey Cool, and King Iso, they made a song called "Face Off", and it's actually hittin! Who knew that The Most Electrifying Man in Entertainment had bars like that?!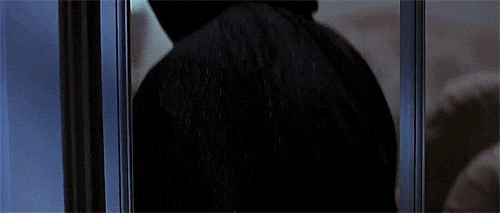 New Scream Trailer
Halloween is almost upon us, and while we all have our favorite horror/slasher movies, Ghostface is making a resurgence! Scream is back, with the original cast including Neve Campbell, Cortney Cox and David Arquette facing off against yet another copycat killer! While I vaguely remember the last Scream film, it's nice to see horror "heroes" make a comeback in today's society. Chucky has a tv show, Michael Myers is in theaters again, Candyman made sure to remember his name (like we'd ever forget.) All we need now is a new Wishmaster movie, and we're in business!
See you, Space Cowboy…
In anticipation of Netflix's adaptation of the live-action version of Cowboy Bebop, all the original episodes of the classic anime will be on the streaming service on October 21st! While some skepticism is still being held, especially with Hollywood's track record of anime adaptations (Dragonball Evolution, anyone?), hopefully, Netflix can get this right!
Delayed Marvel films!
Well, on the Marvel side of things, all 2022 films have been pushed back to later dates! From Doctor Strange: Multiverse of Madness, Thor: Love and Thunder, Black Panther: Wakanda Forever, and The Marvels, fans of the Marvel Cinematic Universe will have to wait a little longer.
That's it for now, fam! Be sure to like and share this if you can, and till next time fellow blerds!