The surprise hit show, Peacemaker, has concluded with a wild first season! I know that I've missed some episode reviews, and that's my bad. And there's been some discord with the appearance of a certain superhero team from some fans. But I'll address that later. For now, allow me to recap.
So, Leyota Adebayo is the daughter of Amanda Waller, and she's working with her mother's associates in A.R.G.U.S to handle Peacemaker's mission to hunt down the aliens known as the "Butterflies". Meanwhile, Peacemaker's father, who oversees some white supremacist group, decides to kill his son, which leads him to get out of prison. He dons the supersuit we saw in the first episodes, calling himself the "White Dragon". The team manager, Murn, is also a Butterfly in disguise, but unlike the rest of his cadre, he wants mankind to be free from his kin's rule. Peacemaker and the crew connect in the wackiest of ways, as they take down the Butterflies and their leader, Goff. After some brutal and gory battles, Peacemaker ends up killing his father for making him kill his younger brother, but from there Chris begins to see visions of his dad haunting him. The team discovers that Goff and her army has taken over the town they operate in and are planning to move their "cow", which is an ugly-ass alien bug that supplies them with their only food source that the Butterflies can eat. Realizing this opportunity, Peacemaker and A.R.G.U.S take them out. As most of the team, including Vigilante, are too injured to continue, it's up to Peacemaker and Leyota to end the Butterflies' occupation on Earth. In a hilarious and gross manner (true to James Gunn's style of filmmaking) they eventually take out the Cow, which leaves all the Butterflies with no food source. In the aftermath of the battle, viewers are surprised to members of the Justice League arrive! (And we see Peacemaker roast Aquaman, in the process.) The end of season one leaves us with Leyota outing her mother's illegal dealings with Task Force X aka The Suicide Squad, Harcourt recovering from her injuries, Epecanos going to work at Belle Reve (where the criminals from the Suicide Squad are imprisoned,) and Peacemaker trying to find peace with his own inner demons.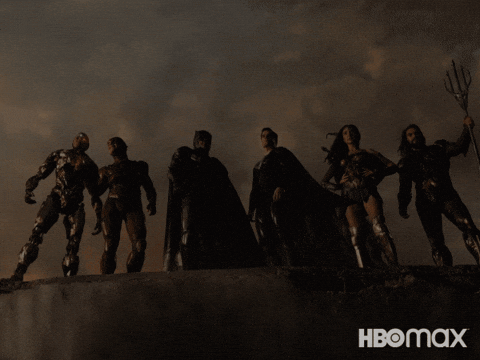 OK, so this series literally came out of nowhere for a lot of fans. With the moderate success of Gunn's The Suicide Squad, I really wasn't hyped for the show about a D-List superhero. But after the first episode, I must give credit where credit is due. This show is a pleasant surprise and a win for the DC Extended Universe! Perhaps with another season, we can get more series that are not afraid to tell their own stories without the studio interfering. This leads me to some of the fans being offended using certain members of the Justice League. Actors Jason Momoa and Ezra Miller made a guest appearance, and while the DC Fan in me enjoyed this brief cameo, I immediately knew what would come of this. Fans being toxic about the Snyder Cut not being canon, or that these characters being used solely for comedic fodder, or that Warner Bros just keeps making the same mistakes when handling these iconic characters. It was reported that they tried to get Batman and Cyborg in the cameo as well, but they scrapped the idea. It also feeds fuel to the fire, that stand-ins played Superman and Wonder Woman, instead of the actual actors. With Marvel pretty much dominating the movie scene, it's hard to be a DC fan. Harder still, to convince fans to give DC and Warner Bros a chance when the company makes error after error. All us fans can do is to hope that we'll get quality in the DC Extended Universe. It really does have the potential to be great, like the MCU. And with projects like Peacemaker, The Flash, Black Adam, and Aquaman 2, things may be looking up. All the studio really needs to do is t avoid interfering with the directors, and let their unique styles come to the big and small screen. Sorry for the rant and thank you for coming to my TEDTalk! I give Peacemaker an 8 out of 10. Post your thoughts below and till next time, fellow blerds!
It's a sad time in streaming when Insecure AND Black-Ish are wrapping up their shows. It's been a great ride for both shows but fear not! There are still plenty of shows that showcase some ebony excellence that will keep you satisfied!
Harlem.- Streaming on Amazon Prime, Harlem stars Meagan Good, Grace Byers, Jerri Johnson, and Shoniqua Shandi as four black women in Harlen, NY, each with different viewpoints on life and how to win the game called love. Right off the bat, the humor, chemistry between cast members, and topics will hook you from episode one. Here's hoping a season 2 is in the future.
Grown-Ish- Black-Ish spin-off, starring Yara Sharhidi as college student Zoey Johnson finds her own path to success, while her friends keep her honest. While I haven't finished all the seasons, I have enjoyed the Black-Ish franchise and will appreciate the end of this show even more, after binge-watching all the spin-offs. ABC could have given me the Old-ish show with Jennifer Lewis and Lawrence Fishburne, but oh well…)
The Wonder Years- Yes, this is a retelling of the classic show of the same name, with actor Don Cheadle narrating how a young black man is going through the 1970's, including the assassination of Dr. Martin Luther King Jr. how his sister is dating a Black Panther, his father being one of his greatest heroes, and trying to get his crush's attention.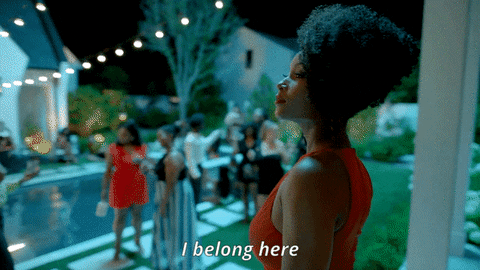 Our Kind Of People- While the writing on this show can feel a bit... extra. But when you have a cast like Yaya DeCosta, Joe Morton, Morris Chestnut, Lance Gross, and Debbie Morgan, it warrants some attention. The main themes of the show involve revenge, black upper class, and a world where rich and educated black folk are showcasing their wealth and influence in their surroundings. It's a welcome change of pace, from shows like Power, Ghost: The Book of Power, and Snowfall. (Not dissing those shows, if you like em, that's cool too.)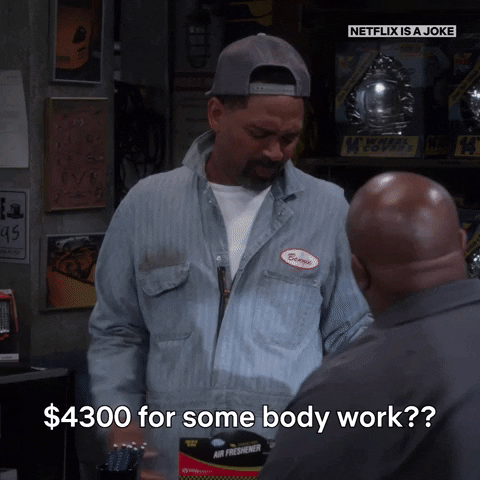 The Upshaws- Renewed for another season, comedians Mike Epps , Kim Fields, and Wanda Sykes killed it in this Netflix show about a mixed, middle-class family just trying to make it. I'm really glad that Netflix is giving this show another season! It's always a pleasure to see Kim Fields on tv again, and Mike Epps is totally in his element!
South Side- I'm mad late to the South Side train, but this is one of the funniest shows on HBO! Starring Sultan Salahuddin, Kareme Young, Quincy Young, Chandra Russell and more, it involves two friends working for a "Rent-A-Center" style company, while going through some hilarious hijinks along the way!
That's all I have for right now! If I missed any shows, please tell me in the comment section! Until next time, fellow blerds!
Well, looks like we're going back to the rabbit hole, as The Matrix Resurrections is in theaters and streaming on HBO Max. It stars Keanu Reeves, Carrie-Anne Moss, Yahya Abdul-Mateen, Jessica Henwick, Jada Pinkett Smith, Neil Patrick Harris, and Priyanka Chopra. The movie is placed decades after the events of the previous entry, Matrix Revolutions, and we see both old and new characters once again fight machines for the sake of humanity while getting new information as to how Neo and Trinity are still alive! Before I continue, SPOILERS AHEAD!!!
Let's not fake the funk with this one, back when The Matrix was in full swing, pop culture, movies and pretty much EVERYTHING was never the same. Introducing "bullet-time", "Wire-fu" to western audiences, blending action with multiple philosophical views, and special effects that have inspired many movies to this day! Not to mention the video games and anime (The AniMatrix) that came from it (Enter The Matrix and Path of Neo were both fun and weird, just like the movies!) So, when Lana Wachowski finally decided to make another entry into the franchise, I was genuinely excited! At last, modern movie CGI has caught up with her vision of what her story can show viewers, and we can enjoy better action pieces! But the question remains, after all this time, is the movie good? My answer is…mostly, yes! The plot begins with new character Bugs (Henwick) discovering that not only can an Agent turn against a system (Morpheus 2.0, played by Abdul-Mateen), but after 60 years, Neo is alive in the Matrix. Meanwhile, Neo aka Thomas Anderson is a video-game developer who is suffering from "anxiety attacks" and must take Blue Pills to keep medicated. Along the way, he meets "Tiffany", who looks strikingly familiar to Tom. Soon Bugs and Morpheus convince Neo that he's still in the Matrix and that the machines have him drugged. After some "Groundhog Day"-style montages, Neo agrees to take the Red Pill, and discover that the Machines not only went to war with themselves and Zion (the last human city) had their own civil war, but both he and Trinity were both resurrected by the machines to stabilize the Matrix! Deciding to free Trinity, Neo along with Bugs, Morpheus, and retuning character Sati (Chopra) come up with a plan to free Trinity's mind. The only hitch is that it must be her choice, otherwise taking her from the Matrix by force will kill her!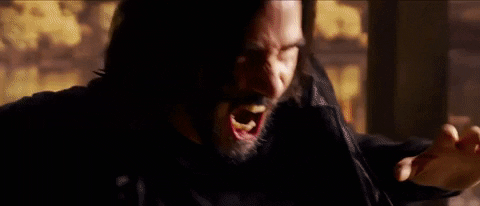 Other characters appear in the movie, such as a returning Niobe (Pinkett-Smith), The Merovingian (Lambert Wilson), and an upgraded Agent Smith (Jonathan Groff), and there are some scenes that look really beautiful with modern CGI. Also, I love how humans and machines have joined forces to take down the Matrix, this time. Gone are the days of racing through a phone booth and using a flip phone to escape. Now, all you need is some high-tech holograms and a mirror to escape Agents, who also have upgraded themselves. The movie does suffer from being too nostalgic, remixing themes from previous entries in the franchise. Also, and this may be a slight nitpick, but the fight scenes don't look very "Matrix-like". Less Crouching Tiger and more John Wick, the fight choreography feels…well, off. Upon further discovery, the stunt coordinators from the John Wick movies oversaw stuns this time, so that's why it felt different. Also, Neil Patrick Harris as the movie's big bad, The Analyst, was sadly underwhelming. He was the one who's the creator of the current version of the Matrix and I felt they could have done more with that character. Maybe in the next entry, considering that both Neo AND Trinity both have powers now! Overall, while it does have issues, fans can still choose the Red Pill and enjoy this movie. I give The Matrix Resurrections an 7.5 out of 10. Post your comments below, and till next time fellow blerds!