One of the most anticipated movies of the year, Nope is finally here. Director Jordan Peele hasn't missed yet, with films such as Get Out and Us. Does he nail the hat trick with Nope? For the most part, yup! As always, SPOILERS AHEAD!!!!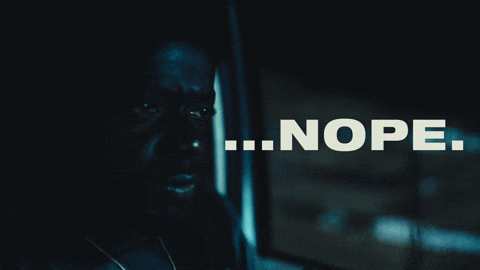 The film is about two sibling horse ranchers, who loan their stock to movie studios. They encounter a phenomenon in the sky. The Haywoods, OJ (Daniel Kaluuya), and Emerald (Keke Palmer) devise a plan to capture it on film, so they can make some much-needed money. From there, we witness terrifying moments of the phenomenon, coming and going without warning, and both the characters and us viewers are left to make sense of it. OJ, Em, along with Angel (Brandon Perea), who works at a nearby electronics store, and Antlers Holst (Michael Winscott), a cameraman who is an old friend of the family, devise a plan to capture it on film.
We already know that director Peele loves to add subliminal messages to his movies. Some of them are obvious, and some not so much. The subplot with former child character Ricky Park and the horrific moment with the chimpanzee, perhaps, warns the viewers of the danger of animals on a movie set. Even OJ's father (played by icon, Keith David) warns him in a flashback scene, that some animals can't be tamed. Perhaps that was the main theme, all along. How do you tame the untamable? At what point do you decide to cut your losses?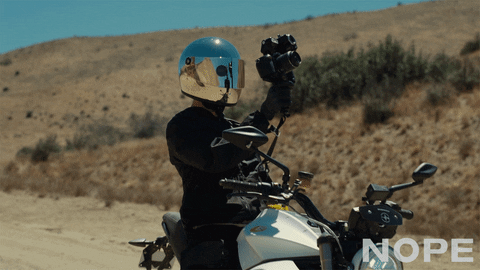 The fascination with spectacle is also explored, as the main characters seem determined to capture the phenomenon on video, rather than running for their lives. As soon as the phenomenon (or Jean Jacket, naming it after Em's favorite horse from her childhood.) arrives in town and kills everyone at the amusement park, Jupiter's Claim, Em and OJ are set on a quest to capture photos and video of the creature before TMZ or anyone else does first. That brings up a very valid issue with social media and capturing dangerous events. Rather than assist in helping or seeking safe refuge, content creators film away, hoping to become famous.
Nope proves, once again, that Jordan Peele is one of the best in creating films that will not only want more but leave you with more questions than answers. With great casting choices with Kaluuya, Palmer, David, Yeun, and Winscott, wonderful set pieces, and pulling off a unique story, Nope gets a 9.5 out of 10 (especially for that Akira-inspired motorcycle slide Keke Palmer did!) Did you love or hate Nope? Give your thoughts and till next time, fellow blerds.
What is representation? How do we, as a civilization define it? Who gets to define it? What does it mean in different cultures, different genres, and different forms of media? In today's modern world, inclusion and representation can be seen in many forms. As a sign of progress, for some, and as a forced form of being "woke". Then, there's the argument of being "woke", and how it's affecting everything. In film and television, gone are the days when movies and shows would only have one person of color. Instead, we have multiple examples of proper representation of people of color, without them being stereotypical characters. But still, on Shuri's good internet, there are some who view this step forward as taking two steps back. The people who question why representation is even needed, claim that it's forced, or even a form of racism itself. From video games like Horizon Forbidden West¸ tv shows like Dear White People and Watchman, documentaries like Everything's Gonna Be All White, even huge film franchises like Star Wars, Marvel, etc. are catching flack for certain projects that have persons of color, or POC's in the spotlight more.
Oh, the humanity! A black Captain America?! Chinese superheroes?! Women not being solely used for sexual devices?!
Even the latest James Bond film, No Time To Die drew out backlash over a black woman being the new 007. The question remains, why? Why the outrage? It's not as if there isn't a plethora of shows, movies, and games where there are almost all white people who are cast? And where is the outrage, with projects that became "white-washed" (a form of media that had mainly POCs as the main characters but were replaced by a white person.)? The Last Airbender had an almost all-white cast, despite the source material having the characters being from different Asian cultures.
Hollywood REALLY thought this was gonna fly with fans...
It seems only fitting that with Black History Month ending, I do a piece on why representation matters in various forms of media.
Growing up, I always had a love for all things science fiction. Whether it was related to superheroes, cartoons, etc. And whenever I did see someone that looked like me in a show or film that wasn't regulated to being an extra, I was overjoyed. I felt like. "Wow! That could be me!", or "That person looks like me!". And during the 90s we had what was commonly referred to as the "Black TV Renaissance" with shows like Martin, Fresh Prince of Bel-Air, Moesha, My Brother and Me, and more on the air. In the realm of sci-fi, Star Trek Deep Space Nine exceeded expectations, showing a single black father taking care of his son while being in command of a space station.
Movies like Love Jones, Bad Boys, Boomerang, Crooklyn, and Higher Learning were making waves at the box office. And comic heroes, both old and new, were getting some shine. Black Panther was getting a resurgence in sales, as were other Marvel heroes like Storm, Bishop, and Luke Cage. Over at DC Comics, they had created a new company called Milestone Media, which was founded by African-American artists and writers, like the late great Dwayne McDuffie, Denys Cowan, Michael Davis, and Derek Dingle. They gave us new heroes like Icon, Static Shock, Rocket, and more! To this day, their heroes still make their presence felt in comics. And who can forget about the newest anti-hero on the scene, Spawn?! Created by Todd McFarlane, Spawn outsold both Batman and X-Men comic titles, when first introduced. Shortly after came action figures, a movie setting Michael Jai White, and an HBO mature cartoon series with Keith David killing the role.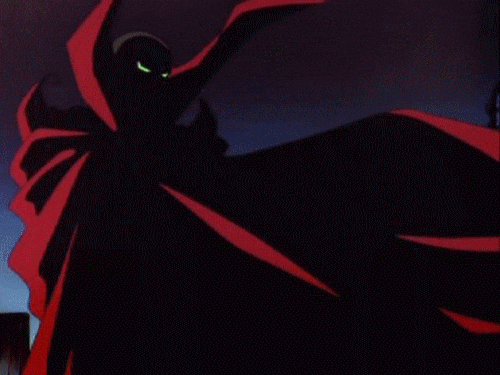 We REALLY gonna say this guy didn't take the 90s by storm?!
Representation was always in different media. However, I feel that with today's current climate, whenever a Black person is given a high priority role in a series, or if a documentary is made, showing the truth about certain topics like race and politics, some use the "woke" card. For example, go back to when Amazon released their new Lord of The Rings spin-off, The Rings of Power, toxic fans lost their minds when they saw black people as elves! Like, seriously!? This, THIS is where you draw the line?! In a world with hobbits, talking trees, and magic rings, black folk is the draw that breaks your back?! That is what's considered "unbelievable"?! And the critics will say that "Oh, it's not true to what Tolkien's vision was!" That excuse won't fly with me. Sorry, there are black elves now. Deal with it, or don't watch.
So, in a world where talking trees are acceptable, black elves are a non-starter?! Mmmmm...O.K
Even films like "The Harder The Fall" garnered some criticism for not having enough white people in it. The movie is not about yall?! We can't have nothin?! Even long-standing franchises such as Star Trek and Star Wars are taking attacks for being considered "woke", for their casting choice and storytelling. Ironic, considering both franchises were always ahead of the times when dealing with topics like race, sex, religious beliefs, politics, and war. It's almost like they didn't even watch the shows and movies, over the years. Superhero media has also been criticized, either for lack of diversity or diversity being forced. While some may have cringed with two Black versions of Superman (Val-Zod and Calvin Ellis.) Wonder Woman (Nubia) and even a black Batman (Jace Fox), I see this as improvement. Sure, comics could and do have more original POC characters being introduced. But since we're talking fiction here, seeing how a black Batman combats police brutality, or a black Wonder Woman tries to end wars with her mission of bringing peace to mankind, that's not only good storytelling, it says to the next generation after ours that, "Hey, you can be this character too!" After all, that was the whole driving point of Spider-Man Into The Spiderverse.
In closing, representation not only matters but is vital for all aspects of life. For cosplayers, writers, actors, athletes, gamers, podcast creators and more. We're not going to be content with being that one person of color, anymore. What's more, when people of color mention how diversity is or isn't being shown, instead of taking it personally, try to look at it from our point of view. Thank you for taking the time to read this and keep on creating! Till next time, fellow blerds!
It's a sad time in streaming when Insecure AND Black-Ish are wrapping up their shows. It's been a great ride for both shows but fear not! There are still plenty of shows that showcase some ebony excellence that will keep you satisfied!
Harlem.- Streaming on Amazon Prime, Harlem stars Meagan Good, Grace Byers, Jerri Johnson, and Shoniqua Shandi as four black women in Harlen, NY, each with different viewpoints on life and how to win the game called love. Right off the bat, the humor, chemistry between cast members, and topics will hook you from episode one. Here's hoping a season 2 is in the future.
Grown-Ish- Black-Ish spin-off, starring Yara Sharhidi as college student Zoey Johnson finds her own path to success, while her friends keep her honest. While I haven't finished all the seasons, I have enjoyed the Black-Ish franchise and will appreciate the end of this show even more, after binge-watching all the spin-offs. ABC could have given me the Old-ish show with Jennifer Lewis and Lawrence Fishburne, but oh well…)
The Wonder Years- Yes, this is a retelling of the classic show of the same name, with actor Don Cheadle narrating how a young black man is going through the 1970's, including the assassination of Dr. Martin Luther King Jr. how his sister is dating a Black Panther, his father being one of his greatest heroes, and trying to get his crush's attention.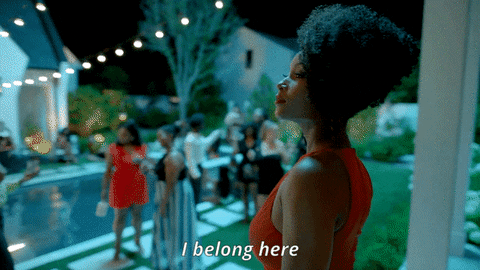 Our Kind Of People- While the writing on this show can feel a bit... extra. But when you have a cast like Yaya DeCosta, Joe Morton, Morris Chestnut, Lance Gross, and Debbie Morgan, it warrants some attention. The main themes of the show involve revenge, black upper class, and a world where rich and educated black folk are showcasing their wealth and influence in their surroundings. It's a welcome change of pace, from shows like Power, Ghost: The Book of Power, and Snowfall. (Not dissing those shows, if you like em, that's cool too.)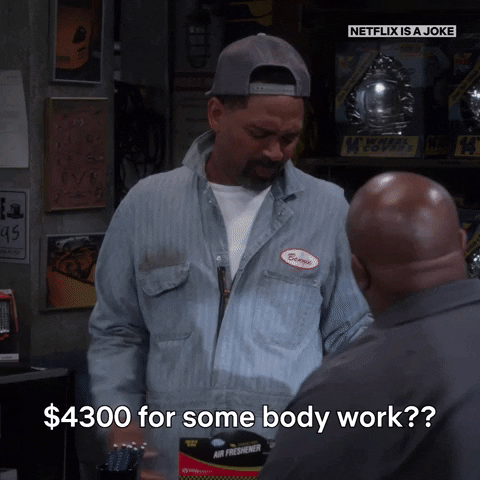 The Upshaws- Renewed for another season, comedians Mike Epps , Kim Fields, and Wanda Sykes killed it in this Netflix show about a mixed, middle-class family just trying to make it. I'm really glad that Netflix is giving this show another season! It's always a pleasure to see Kim Fields on tv again, and Mike Epps is totally in his element!
South Side- I'm mad late to the South Side train, but this is one of the funniest shows on HBO! Starring Sultan Salahuddin, Kareme Young, Quincy Young, Chandra Russell and more, it involves two friends working for a "Rent-A-Center" style company, while going through some hilarious hijinks along the way!
That's all I have for right now! If I missed any shows, please tell me in the comment section! Until next time, fellow blerds!