To Infinity, And Beyond!! The "Lightyear" movie has dropped in theaters, and we see the infamous Space Ranger's origin story. Starring Chris Evans, Keke Palmer, Uzo Aduba, Taika Waititi, Dale Soules, James Brolin, and Isiah Whitlock Jr, we get quite a lot of themes in this movie. While most complain about some of them (and I'll get to that, in a moment), this is one Disney movie you don't want to miss. As always, SPOILERS AHEAD!!!
The main premise of the story is Buzz (Evans), a Space Ranger in Star Command, along with his best friend, Alisha Hawthorne (Aduba) are exploring a planet when they're forced to retreat to their ship due to hostile lifeforms. While escaping the lifeforms, their ship is damaged, leaving the crew stranded on the planet. Feeling responsible, Buzz feels responsible, and "arrests" himself. But Alisha comes up with a plan that can get the crew home. While Star Command creates a new colony on the alien planet, Buzz volunteers to pilot a ship using a new "hyperdrive" fuel crystal. While only spending four minutes, in space, Buzz is revealed to have been gone for four years. They didn't count on "time dilation", so the faster Buzz traveled, the more time sped up on the planet. While Buzz and Alisha continue their mission, Buzz notices that while he stays young, Alisha is getting older, even creating a family of her own while Buzz is alone. Until he's gifted with a cyborg cat named Sox. When coming back from another mission, Buzz finds out that Alisha has passed away, and that Star Command has scrubbed all space flights, deciding to settle on the planet permanently. Wanting to finish the mission for Alisia, Buzz and Sox create a new hyperdrive crystal that will finally get everyone home. Disobeying orders, Buzz's next flight takes him into the future, where robots under a machine called Zurg have taken control of the planet. As Star Command is helpless to stop Zurg, Buzz is met by Izzy, Alisha's great-granddaughter, and a rag-tag team of recruits whose mission is to stop Zurg.
At first, Buzz is hesitant to work with Izzy (Palmer), Mo, (Waititi), and Darby (Soules), as they're untrained. But over time, Buzz realizes in true "action hero" fashion, that he can't do everything alone. Together, they devise a plan to sneak onto Zurg's ship and blow it up from the inside, causing all the robots to cease functioning. When Buzz is captured by Zurg, however, it's discovered that Zurg is really a future version of Buzz himself! The future Buzz explains that when he completed his mission, Star Command was going to arrest him, so he continued to fly forward at faster-than-light speeds for decades. Stumbling on an abandoned ship, he adopted the name, "Zurg" and began creating a way back to the original timeline. However, he lacked the one thing that Buzz has: the complete hyperdrive crystal. As Buzz is initially excited to "finish the mission" he realizes that if he does, then he'll wipe Izzy and Allisha's family from existence, due to a "temporal paradox. As Buzz refuses, Zurg and Buzz do battle, while Izzy and her team break into the mothership and rescue Buzz. While "destroying" Zurg, Buzz also destroys the crystal, leaving him stranded on this timeline. Working together, the team crash-lands back to Star Command, where they're met by Lt. Burnside (Whitlock Jr). At first, Burnside is furious with the team but commends them for saving all of Star Command. As a reward, Buzz oversees a new mission; reviving the Space Ranger Corps. Buzz selects his new friends as first recruits.
Alright, let's get this out of the way; if you didn't like this movie because it was long, (it didn't feel long, by the way.) or due to some story plot that didn't make sense, or etc., then that's alright. If you didn't like it due to it simply being a cartoon movie, that's alright, too. But if your sole reason for hating this film is because you say a lesbian couple for all of 30 seconds, or any representation of the LBGTQ community, then I don't know what to tell you. Not only does it NOT take you away from the story, but its representation is sorely needed in today's media. Now, I think the entire cast killed their respective roles. From Evans, being the typical "action hero" who learns to accept help from others and put what's important first other than "the mission" was some character growth. I wish we saw more of Allisha, how she became a Space Ranger, how she met Buzz, and how she felt that her best friend was in space while she was getting older. For my Orange Is The New Black fans, Uzuba and Soules are kind of reunited, from their days as Crazy Eyes and Frieda! Waititi provides the humor that he's known for, and Sox is adorable. Whitlock Jr, best known for his role in The Wire could have had a few more lines, but it was neat, to hear his voice in a Disney/Pixar film. The score was brilliant, as were the visuals, and the message really hit home, when one must come face to face with his/her own desires versus doing what's right. I give Lightyear an 8 out of 10. If you like this article, be sure to share and be on the lookout for more till next time, fellow blerds! Or should I say…to infinity….AND BEYOND!
Man, if you have been disappointed by how Disney has been handling the Star Wars franchise, you clearly haven't been watching Obi-Wan Kenobi! This review will cover Parts IV and V of the show, so some SPOILERS AHEAD!!!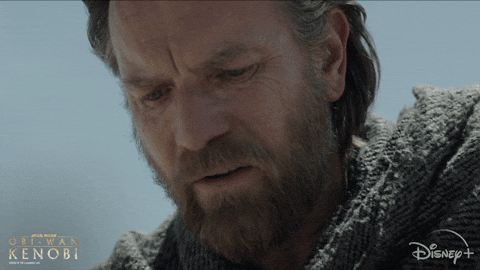 Part Iv deals with Obi-Wan still reeling from his near-death at the hands of Darth Vader. Barley alive, Tala places "Ben" in a Bacta Tank for him to heal. At the same time, we also see Vader back in his fortress on Mustafar, in his own tank. Flashes of their recent duel (if you can call it that) play through both of their minds. But Obi-Wan rushes out of the tank and frantically asks where Leia is. We learn that Leia is on Fortress Inquisitorious, on the planet Nur. Third Sister is interrogating Leia for more information about The Path (the escape route that deserters and traitors use, to run from the Empire). Leia, of course, is sassy with her responses. Back on Jabim, Obi-Wan is met by Path member, Rouken (played by O'Shea Jackson Jr.) and needs to rescue Leia. After some hesitation, Rouken agrees to help them come up with a plan. As Tala provides a distraction as an Imperial Officer, Obi-Wan swims through a passage underwater, to enter the facility.
While Reva tries to lie to Leia, saying that Kenobi is dead, Leia resists, even holding off Reva's Mind Probing. Tired of her insolence, Reva moves Leia to a type of torture chamber (if you played Fallen Order, or when Han Solo was put in this in Empire Strikes Back, you may remember it.) As Reva provides a distraction to stop Reva, Ben discovered the bodies of Jedi survivors of Order 66 incased in some sort of ember tombs. While Tala spins how she's a spy to Reva, Obi-Wan rescues Leia, taking out Stormtroopers like it's nothing!
Lightsaber in hand, Obi-Wan takes out the troopers and uses the Force to cause a water spill inside the hall, granting him an escape. As Ben and Leia reunite with Tala, they make their way to the hanger bay. Reva stops them, with a squad of Stormtroopers, and as things look grim, two snowspeeders provide cover fire for the three to escape. While they fly off in one of them, Reva uses the Force to throw a box of grenades at the other Snowspeeder. As the rest of the Inquisitors shoot looks at Reva, we see a PISSED OFF Darth Vader Force-Choking Reva, reminding her of the price of failure. But Reva has a trick up her sleeve, as she explains that she placed a tracker on Leia's droid (LoLa). So, wherever it goes, they can follow. Vader conveys him underestimating Reva, as the chase continues…
Alright, now THIS IS WHERE THE FUN BEGINS!!! (If you know, then you know). Part V starts off with one of the best moments in recent Star Wars. We see a flashback of Anakin Skywalker (played by Hayden Christenson) before the events of Attack of The Clones! As Anakin waits for Obi-Wan, we see the friendship that the two had before. Obi-Wan and Anakin have a friendly duel, with Anakin being aggressive and Obi-Wan on defense. While the two Jedi trade quips on how to win, it seems that Anakin has the advantage. Disarming him, Anakin is feeling confident in being the victor, but Ob-Wan drops some knowledge on the young Padawan, saying that Anakin's need for victory blinds him. He shows this, when Obi-Wan turns the tables on his student, disarming Anakin. While giving Anakin props for being a great warrior, he tells Anakin that until he learns control, a Padawan he'll still be.
Flash-forward to the present, while on an Imperial Stat-Destroyer, Darth Vader awards Reva the title of Grand Inquisitor. As they approach the planet, Jabim, Reva asks how they will break the runaways on the planet, Vader coldly replies, "It is not them we need to break…". Back on Jabim, Kenobi, Tala, and Leia are greeted by Rouken and Raja. As they make plans to escape the planet with the runaways, we learn more about both Tala and why she chose to defect from the Empire. We also learn that Bail Organa sent a message to Kenobi, wondering about the mission. If Bail doesn't hear from him soon, then Bail will go to Tatooine, to help with Owen Lars and Luke. Upon hearing that the Star-Destroyer is right above the base, Obi-Wan rallies the campers, saying that they don't need to win the fight, just hold them off long enough so they can escape. As Vader orders the attack to begin, we see Imperial Stormtroopers land and set up heavy cannons, ready to burst down the defenses. Sensing Vader's presence, Obi-Wan goes to the reinforced door. As he tries to talk to Reva, who just landed, we discover that Reva is a survivor of Order 66, and that a young Darth Vader (before he got burned on Mustafar.) stabbed her, killing the younglings that she tried to save. She angrily asks Kenobi where he was when Vader slaughtered her friends. Ben pleads with her that together, they can take Vader down. But Reva declines, stabbing the door with her lightsaber. Force-Pushing her and the troops back, a battle ensues, with the campers running towards the ship. Sadly, Tala dies in the battle, but not before buying them some time by detonating a grenade and taking some Imps out.
As Leia makes repairs to the door that's blocking their escape, Vader is on approach. Sensing this, Obi-Wan "surrenders" to Reva, reminding her of the families in the cavern and taunting Reva to not let Vader kill them like he did, in the Jedi Temple. As Reva orders the Stormtrooper to take Kenobi away, their plan begins, as Ben quickly dispatches the Imps. As Darth Vader makes his way to the ship, we see him using the Force to stop the ship from taking off! Pushing it down, Vader telekinetically rips open the hull, only to find that it was a decoy for another ship. Seeing the ship take off, Vader is visibly seething with anger. Sensing this may be the only moment, Reva sneaks behind Vader and…gets stopped right in her tracks!
Vader uses the Force to repel all of Reva's attacks and eventually takes her own Lightsaber from her. Snapping it in two, Vader tosses one saber to Reva. Engaging, Reva does everything she can, but it's no use, as Vader is toying with her. Barley deflecting her attacks, Vader rips her lightsaber from Reva and stabs her in the chest. Saying that Darth Vader always knew Reva was one of the survivors, the real Grand Inquisitor arrives. Adding insult to injury, he states that they will leave her where they found her, in the dirt like trash! As they leave Reva, still alive, discovers Bail's message for Obi-Wan. On the getaway ship, Obi-Wan senses that something is wrong, as we see the Lars homestead with young Luke sleeping.
Wow! While Part IV was kinda lacking in action (but making up with Lore and callbacks to Jedi: Fallen Order), Part V was peak Star Wars. It shows the rage of Darth Vader that we've only seen in recent games and comics, brought to live-action. This really hit home the fact that you can't really beat Darth Vader; you can only survive. (Unless you're essential to the plot, lol). Seeing a young Anakin, played by Hayden Christenson was also a treat, especially for Prequel fans! Plus, we got to see red-on-red Lightsaber action, live-action for the first time! It also humanizes Reva, as we see her go from Jedi youngling to Inquisitor. She wanted revenge for so long, only for it to escape her grasp. And what's even sadder, is that Vader knew the whole time, who she was and used her anyway! As the finale to the series comes ever so closely, I for one, am eagerly anticipating how it's gonna go down. 9 out of 10, for me! Till next time, fellow blerds!!!
Sith is about to get real, in this episode of "Obi-Wan Kenobi"! (See what I did, there?! Lol). This episode is heavy with suspense, horror (a rare theme in Star Wars,) and references to Revenge Of The Sith! Before I go on…SPOILERS AHEAD!!!
The episode starts with Obi-Wan and Leia on a trade ship, with Obi-Wan desperately trying to communicate with his old mentor, Qui-Gon Jinn, through The Force. (Much like Rey was doing in ROS) While he hears no response, we also cut to a montage of Darth Vader suiting up. To see his mechanical limbs, chest breather, and helmet connecting, making the classic breathing sound. In his castle, on the planet Mustaphar (where Vader lost his duel to Kenobi, back in Revenge of The Sith), Vader hears Reva's report. While she blames the Grand Inquisitor's death on Kenobi, Vader interrupts, saying that Kenobi is all that matters. Darth Vader also mentions that he knows what Reva really wants, so he offers a chance to prove herself. If she succeeds, then she will be the new Grand Inquisitor. But if she fails, then she won't live to regret her failure.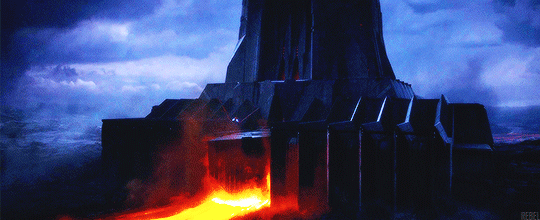 Landing on a mining planet Mapuzo, Kenobi and Leia discuss how the Force works, and their cover stories if discovered by Imperial Storm Troopers. As they travel, Obi-Wan starts to see an illusion of Anakin (think when he killed all those younglings, just before he was burned all those years ago.). Face seething with anger, with yellow eyes staring at him, Obi-Wan is even more on edge. Kenobi is doubting the rendezvous pick-up Raja made for them, but Leia sees an old pick-up speeder and flags them down. Cautiously, they meet a "friendly" alien driver named Frek. After they give him a cover story, Frek offers them a ride into town. Unfortunately, Frek also picks up some Stormtroopers. Obi-Wan slips up with his cover and calls Leia by her real name, but quickly comes up with a lie that's blended with the truth about Leia's birth mother. After the Stormtroopers leave, Leia asks if he knew her real mother and if Obi-Wan was her real father. Obi-Wan gives a somber but sweet answer, saying that Leia reminds him of her mom very much. Upon reaching a checkpoint, Frek sells them out to a squad of Stormtroopers! When asked for identification, Kenobi shoots the probe droid and blasts all the soldiers. But when more show up with an Imperial Officer, things look bleak. Just then, the Officer shoots the troopers from behind! It turns out, she's the help Raja sent for them. Together, they head to town.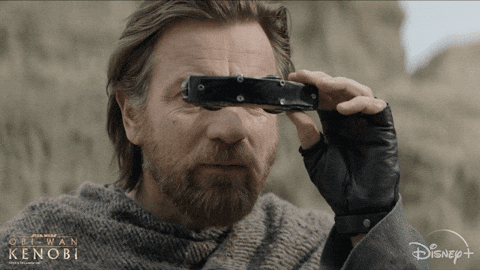 Meanwhile, at Fortress Inquisitorius on the moon Nur (it made its first appearance in the game, Jedi: Fallen Order), Reva confers with the rest of the Inquisitors about Kenobi's location. Third Brother argues with her, saying that he should be next in line to be Grand Inquisitor, even going far as trying to Force Pull her across the table! Resisting, Reva pulls her ace up her sleeve, informing her that Vader put her in charge of the search. She then orders them to put out more probes and set a course for Mapuzo. On Mapuzo, we're introduced to Tala Durith, who helps Jedi on the run and others escape the Empire (we also find out that fan-favorite Jedi Quinlan Vos survived Order 66, along with some others!!). As they plan their escape, the Imperials land, with both the Inquisitors AND Darth Vader on scene. From there, we see perhaps the most terrifying display of Vader since Rouge One! Sensing Kenobi's presence, Vader Force Chokes innocents out of their homes, even snapping a teenager's neck! Trying to lure Kenobi out of hiding. Obi-Wan tells Tala to take Leia and escape, while he holds them off. Sensing him flee, Vader goes in pursuit. As Leia and Tala head down a shaft in a mechanical factory to a ship, Obi-Wan races off to find Vader in front of him. Crimson Lightsaber ignited; Vader stands ready for battle. Obi-Wan is SHOOK! Wanting no part of a fight, he attempts to flee. Vader taunts Kenobi, telling him that there's nowhere he can hide. Finally igniting his own saber, Obi-Wan searches frantically for Vader and nearly gets impaled, as Vader sneak attacks Kenobi. When asked what Vader has become, Vader coldly replies, "I am what you made me." From there, a short duel ensues, with Kenobi struggling to fight Vader off. After mentioning how the years made him weak. Darth Vader uses the Force to freeze Obi-Wan. Dropping his weapon, Kenobi is helpless, as Vader starts a fire. Dragging Kenobi down into the fire, Vader says that Kenobi's pain has just begun! Giving a final Force Push, Kenobi's laid out, as Vader orders his Stormtroopers to bring him. Just then. Tala shoots some of them and creates a diversion to save Obi-Wan! That also means that Leia is by herself, and she's stopped by Reva!
Wow, what an episode!!! Darth Vader, for me, anyway, resolidifies his position as one of pop culture's most terrifying villains ever! From killing a child in front of everyone to burning Obi-Wan alive, I am honestly surprised Disney allowed Vader to be this violent! We also see that Obi-Wan isn't the same man we saw in Revenge of The Sith, as far as Force abilities and fighting skills are concerned. Even for one of the most legendary Jedi Masters, 10 years is a lot of time passed. Other than a few plot holes, a solid 9 out of 10. Hope you enjoyed my review, and if you did, please share. Until next time, fellow blerds!!!