Happy Valentine's Day, everyone!!! Now, I know some feel this holiday isn't that important to some, but that's ok! I got you, fam! There's one thing that always goes with Valentine's Day. (Besides that! Get your mind out of the gutter!) Movies! Get your popcorn, chocolate, and wine out, because here are some of my favorite Romance films that'll get you in the mood for romance.
Crouching Tiger Hidden Dragon
Yep, it is a romance film. Just with Martial Arts, that's all. Two friends with deep feelings for one another, Li Mu Bai and Shu Yuen (Chow Yun Fat and Michelle Yeoh) struggle with how they feel about one another. In addition, Zhang Ziyi's character Jen Lo is conflicted between doing what her royal family wants or being with her old love.
The Photograph
Newly Grammy award-winning artist Robert Glasper did the score for this beautiful film, starring Issa Rae and Lakeith Stanfield. In this movie, we get to see different generations of romance. One in the present, where Rae and Stanfield bond while connecting the dots on a mother who loved life on her terms.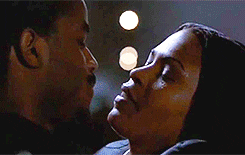 Love Jones
A classic! Starring Nia Long and Larenz Tate, Love Jones really made dudes perform sonnets to their interests while playing Maxwell in the background. A good showcase of vibes meshing, Love Jones captures every stage in a relationship; the interest, the chase, the commitment issues, and the question of "are they the one?". Like a character says, "When that love jones comes down, it'll be a mother…"
Spanglish
Adam Sandler does have some good movies, showcasing his acting skills, along with co-star Paz Vega. A successful but frustrated chef falls for the newly hired house assistant…while being married to an unfaithful wife. Cultures clash within one home, as Vega's character, Flor, must juggle dealing with love while giving her daughter the best life possible.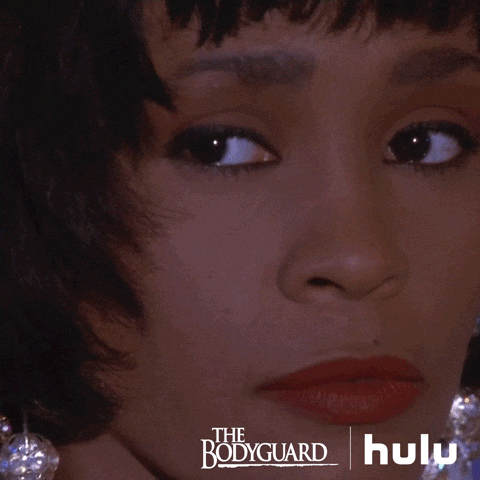 The Bodyguard
Another classic, starring Whitney Houston and Kevin Costner, is a film that really needs no description. The music, the chemistry between the actors, the setting… Nuff said, really.
Entergalactic
One of the rare, animated films I've seen from Western studios dealing with romance, Entergalatic showcases the classic "boy meets girl" mixed with some impressive visuals inspired by Into The Spider-Verse and features music by Kid Cudi
500 Days of Summer
Unrequited love can be a real pain in the ass. Feeling such strong feelings about someone who doesn't feel the same way, it's a good way of resenting the very idea of love. It's the situation that the protagonist, played by Joseph Gordon Levitt, is in. Dealing with rejection can be difficult. Dealing with the idea of love, rather than the reality of love is more difficult.
Romeo & Juliet (The 90s Version)
While keeping with the vernacular of the Shakespearean epic, and adding 90s style and flavor. Swapping swords for guns, the film still stays true to its verbiage, and with singer Des'ree singing the iconic "Kissing You", it's a modern rendition done right.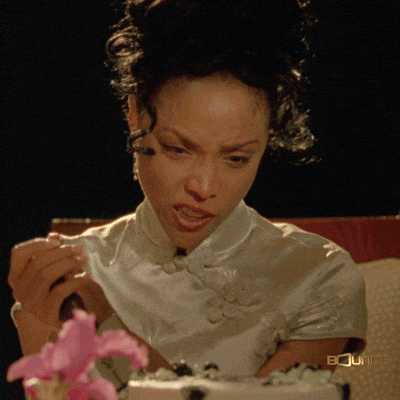 A Thin Line Between Love And Hate
What do you get when you have a notorious player (Martin Lawrence) who meets a beautiful stranger with a dark past (Lynn Whitfield), who is also in love with his best friend (Regina King)? A whole mess! Classic case of "You've been warned", as Martin's character tried to have his cake and eat it, but he quickly learns that love is no game. Especially with ones that have been heartbroken before.
That's it, for this list! (This year, anyway!) Any movies you'd recommend? Post your thoughts below, and be sure to share and keep it locked for more content. Till next time, fellow blerds!
Halloween Kills is out now, on Peacock and in theaters. Starring Jamie Lee Curtis, Andi Matichak, Rohan Campbell, Will Patton, and more, we finally see the final chapter of Haddonfield survivor Laurie Strode and Michael Myers! SPOILERS AHEAD!!! CONTINUE AT YOUR OWN RISK
The film mainly covers the main characters, Laurie Strode, who's a writer now and living with her granddaughter, and newcomer Corey, a former babysitter who accidentally killed a child one Halloween night. Ever since, the entire town has turned on him, giving Corey grief for what happened. Laurie happens to befriend Corey and even sets him up with her granddaughter, Allyson. Also, with the exception of a local DJ whose style is still in the 70s (Keraun Harris), the town of Haddonfield is trying to either forget about Michael Myers or pin any murder that happens in town on him. The overall theme of this film seems to be overcoming fear and the PTSD that came with the massacres of the previous films. As for Michael aka "The Shade", he's hiding in the sewers. Apparently, he's still injured, from the town's beating during the last movie. But, when Corey stumbles across Michael, he's still the same killer he always is. A sort of team-up is formed between Corey and Michael, as Corey descends into madness, becoming a killer in his own right. Michael still has a score to settle with Laurie, and the killing begins again!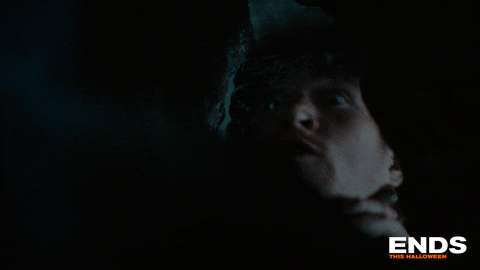 Alright, let me get this out of the way…this movie is bad. Not "so bad, it's good" bad, just bad. Not "so bad, it's un-watchable", but…bad. A great idea was created, but they failed to execute that idea. The characters' grief and pain were truly felt, in the performances, but I feel they spent too much time on Corey, and not enough time on Laurie (who, by the way, was barely in Halloween Kills!) Corey's pain was certainly shown and well executed, and while I can kind of see him go off the deep end, it was poorly written. With four writers attached to this picture, I feel it's a case of "too many cooks in the kitchen". What I did enjoy was the final confrontation with Laurie and Michael. Laurie has always been expecting Michael to come back. During the confrontation, Laurie, at one point, actually wants Michael to just end it, and kill her. All the pain and loss she's suffered can be seen, through her face. Losing friends, family, and time, Laurie just wants it to end. As Laurie and Allyson finally kill him, they decide it's not enough to just kill him. They want the entire town to not be afraid of him, anymore. So, the cops escort the body to a junkyard, where everyone is watching, and put Myers in an industrial shredder.
While I won't say this movie is the best in the franchise, it's not the worst. That honor goes to Halloween: Resurrection! Remember when Busta Rhymes fought Michael Myers? And WON?! Insanity!!! Anyway, I give Halloween Ends a 5 out of 10. While the performances, iconic score, and gore are there, the setup to it is lacking and serves as a weak end to the trilogy. What did you think? Post your comments below, and till next time fellow blerds.
Another She-Hulk two-part review! Sorry for the delay, folks. Fortunately, the show is picking up speed. ESPECIALLY with "you-know-who's" appearance! But let's not get ahead of ourselves. Before we start, SPOILERS AHEAD!!!
The Retreat begins with Jen hooking up with a gentleman, Miller, from the last episode! Everything seems to be going well for Jen. Dates, texting, and some "grown-up" time. But out of the blue, Miller ghosts Jen. No more calls, texts, nothing. While dealing with this, Jennifer gets a call from Emil Blonsky's parole officer. Apparently, the power inhibitor is damaged, and it may be possible that Blonsky may be attempting to leave the state. As it turns out, upon driving to Blonsky's retreat, it's only malfunctioned. Also, Emil is helping other super-powered individuals with their emotional issues. Unfortunately for Jen, two C-Listers, Man-Bull and El Aguila damaged Jen's car, so she has to stay until repairs are done. While at the retreat, Jen meets more C-List villains, (including Wrecker from the Wrecking Crew, who attacked her in Episode 2!), and reluctantly expresses herself on how she's viewed versus how she wants to be viewed. Emil and the group encouraged her to embrace both sides of herself, Jen, and She-Hulk. Later, we find that Miller is secretly working for the She-Hulk hate group, "Intelligencia" and stole a sample of her DNA!!
Ribbit and Rip It is the latest episode. We see a lame appearance of Leap-Frog, failing to stop a robbery. After hiring She-Hulk to represent him, for faulty equipment failure, she discovers that the same person who invented Leap-Frog's suit is the stylist that made Jen's special clothes. As Luke Jacobson is furious that Jen's serving him a summons, he hires his own lawyer…Matt Murdock! We witness a legal battle of wits between Jen and Matt, with Matt stating that due to Leap-Frog's failure of using the proper fuel for his jet boots, Jacobson isn't legally responsible. Therefore, Matt wins his case, leaving Jen out of a designer for the Southern California Law Awards Gala. However, Matt and Jen share drinks, with Matt encouraging her to help people as both a lawyer and She-Hulk. While they certainly share a vibe, Matt gets a call and excuses himself. At home, Jen gets a call from Leap-Frog saying he's being "attacked". We see Jen finally putting on her super-suit, and just when she reaches Leap-Frog's location, Daredevil jumps in. A brief scuffle between the two occurs, and can we say Matt has gotten a huge buff in skills! Jumping and flipping with ease, and with a new red and yellow costume! They discover that Leap-Frog kidnapped Luke, so they work together to save him. While Matt uses stealth, Jen smashes as only She-Hulk can. Together, they free Jacobson, who reluctantly makes Jen a dress for the gala. Jen and Matt share a romantic moment, which leaves them having some…" alone time". After Matt leaves, Jen is ready for the gala. Upon receiving an award, "Intelligencia" strikes, hacking into the feed, bashing and shaming Jen. Enraged, Jen breaks the teleprompter and goes into a rage. While attempting to capture an "Intellegencia" agent. The Department of Damage Control stops her, guns at the ready!
Daredevil coming back, the secret organization making their move, She-Hulk "Hulking out", it's all coming together. My question is, what now? Will Jen lose her job? Will Matt come back and defend her case? And, who is behind "Intelligencia"?! 9 out of 10, for me! Post your comments below, and till next time, fellow blerds!