Sorry for lacking in my reviews on She-Hulk, everyone. It's not that I haven't enjoyed the show, but life sometimes gets in the way. So, since three episodes have been released, thus far, I'll be doing a summary of the past three episodes. Also, I'll be giving my personal thoughts on the show and predictions for what may happen later on! SPOILERS AHEAD!!!
"The People vs. Emil Blonsky" picks up right where the last episode left off; Jen now has to figure out a way to prove that Blonsky, aka The Abomination, didn't willingly break out of prison. With his pending release in danger, Jen is told by Emil that he was released by the new Sorceror Supreme, Wong! As Wong and Jen deliberate on a court strategy, an Asgardian shape-shifting elf has been posing as Megan Thee Stallion. While Jen has to prove Blonsky's innocence, she also must help a sexist co-worker from being scammed.
"Is This Real Magic?" gives us more Wong, as he asks Jen for legal advice. One of the dropouts from Karmar Taj, Donny Blaze, is abusing his teachings. While fighting off demons that Blaze, Jen is having trouble with her dating life, so she creates a profile but using her She-Hulk persona. After some horrible speed dates, She-Hulk finally gets lucky! Sadly, not only does her date not like her in "Jen form", she learns that socialite Titanna is suing Jen for trademark infringement! This brings us to the latest episode, "Mean, Green, And Straight-Poured Into These Jeans"! While friends Ramos and Pug discover a stylist that creates fashion for superheroes, Jen and co-worker Mallory Book must prove that Jen owns the "She-Hulk" moniker. While they do battle with Titanna in court, Jen meets superhero stylist, Luke Jacobson. While Jacobson eventually creates Jen some new clothes that match her "She-Hulk" form, we also see the red and gold Daredevil helmet!!!
What I love about this show, is that it doesn't take itself so seriously! It's a comedy series, not a drama. If you're expecting some serious moments, then keep looking. Also, the writers are aware of how negative critics are trashing the show, and mock them openly! That sort of action can backfire, but thankfully, it plays well. Especially with She-Hulk breaking the fourth wall. From easter eggs, to the impending appearance of Matt Murdock, She-Hulk: Attorney At Law is entertaining...and one of the few gems in Phase 4 MCU. Post your thoughts below, and till next time fellow blerds!
Season 5 of Cobra Kai is on Netflix, and I have to say, the show keeps getting better and better. Picking up right where Season 4 left off, Terry Silver (Thomas Ian Griffith) has taken control of the dojo in the Valley, but he won't stop there. Hiring outside instructors, Silver plans on taking the Cobra Kai brand worldwide. With former partner, John Kreese (Martin Kove) in prison, there's nothing to stop Silver from achieving his goal. Or so he thinks. Danial Larusso (Ralph Macchio) calls on his former rival-now ally, Chozen (Yuji Okumoto) to help stop Cobra Kai. Meanwhile, Johnny Lawrence (William Zabka) is on a quest to bring back his student, Miguel (Xolo Mariduena) while making peace with his own son, Robby (Tanner Buchanan).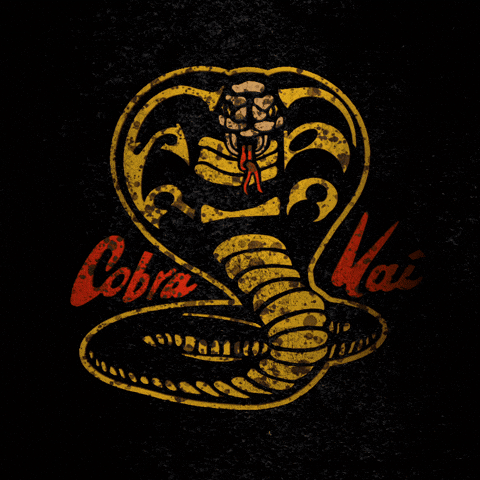 SPOILERS AHEAD!!! Alright, let's get this out of the way…your boi Chozen is the BEST character on the show! Going from one of Daniel's most heated rivals, to his trusted friends is great to watch. And let's keep it 100, he's the best Sensei that the good guys have. From defeating five Karate experts solo to beating Terry Silver (even though Silver cheated, in the end!) I hope we see more of him in the next season. Both Danial and Johnny go through their own arcs. Johnny is determined to be a better man for Robby, Miguel, and his girlfriend, Carmen (Vanessa Rubio). Danial, on the other hand, is obsessed with stopping Cobra Kai. Going out of character by taunting Johnny to help, pushing his wife away, and losing to Silver. Speaking of, Terry Silver is a wonderful villain. From orchestrating a chain of events to ensure his dominance, Silver won't stop until his dream becomes a reality.
Keeping with the next generation, Robby and Miguel finally bury the hatchet, Sam Larusso (Mary Mouser) learns to let go of the past results of the All-Valley Tournament, Cobra Kai champion Tori (Peyton List) finally breaks from Cobra Kai after learning that the finals were rigged, and rookie Cobra Kenny Payne (Dallas Dupree Young) becoming more indoctrinated with Silver's teachings. We also get more backstories from John Kreese and Terry Silver, who instructed them, Chozen being in love with Kumiko (Daniel's crush from Karate Kid 2), and even Mike Barnes making an appearance (the rival from Karate Kid 3).
While I enjoyed most of the season, for me, it kinda missed the landing. Terry's master plan is to enlist Cobra Kai into a new tournament that will give the winners worldwide fame. After the rematch with Danial, Silver is arrested for his various crimes, but John Kreese breaks out of prison. While they give Kreese some development, I feel that the reversion to his evil ways was wasted. But I predict that Kreese and Cobra Kai instructor Kim Da-Eun (Alicia Hannah-Kim) with co-lead their dojo and have one final clash with Miyagi-Do and Eagle Fang in the international tournament scene. The inclusion of Mike Barnes (Sean Kanan) was also short-lived. While it was great to see the character turn his life around, I kind of wanted to see more of him. Perhaps in season 6. Overall, Cobra Kai is an 8 out of 10. Post your comments below, and till next time, fellow blerds!
In life, there are those who stand for and uphold justice. Those who sacrifice everything, for the sake of equality and balance. Despite whatever obstacles come their way, they use the law to their advantage and overcome any opposing force. In this list, we're going over some of the best "Lawful Good" characters in pop culture.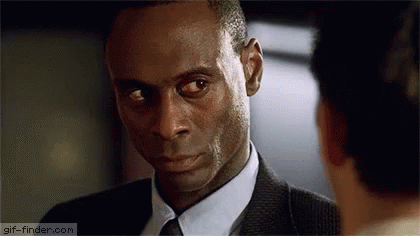 Cedric Daniels-"The Wire"
In the iconic (and possibly the best cop show ever) series, The Wire, Cedric Daniels has seen a lot. From majors juking stats on crime to politicians lying about how the police department is handling cases, to his own men not being good police, Daniels is an example of what a cop should be. Rather than play the game, Daniels' integrity won't allow for foolishness under his command. He'll take the brunt of his superiors' wrath and protect his team, rather than sell them out. Daniels is a true example of "good police", doing his best to clean up the department, instead of leaving it in worse condition for the next generation. Even if he must fire some of his own people for the sake of doing the job right.
Optimus Prime-"Transformers"
Optimus will (and has) laid down his life for justice, not only for his fellow Autobots, but for all creations of life. A towering robot, with weapons and technology superior to that of Earth, Prime chose to protect mankind from the Decepticons. What's even more, Prime has allowed himself to be governed by the laws of mankind, answering to the U.S Military and never leaving his allies behind. Even in the face of being hunted but the very ones he swore to protect, Prime will do what's right, rather than seek revenge.
Daredevil-"Marvel Comics"
Matt Murdock has been raised to do the right thing, no matter what. Instilled at a very early age by his father, Matt learned the true purpose of justice. Even after his father was murdered, Murdock kept his father's promise and became a lawyer. By day, he defends' his clients, but by night, he protects Hell's Kitchen as Daredevil. Although breaking the law by being a vigilante, Murdock picks up where the law leaves off. With his morality influenced by law and his faith in Catholicism, Murdock will throw hands with anyone to protect his city. But he's not above answering for his past transgressions. On multiple times, Matt has surrendered himself to the police, not just out of some sort of penance, but because he feels it's right. Talk about dedication to the law.
Superman- "DC Comics"
For too long now, whenever we see Superman, we see a twisted version of the hero. But he's a true boy scout. Standing up for truth and Justice, Clark Kent was taught to see the good in everyone. With the powers of a god, Superman instead taught to live as a man. Humble to the end, Clark has stood up for people everywhere, not just against alien tyrants and invasions, but against corrupt lawmakers and officials. Superman is not beneath answering to the governments of the world for his actions.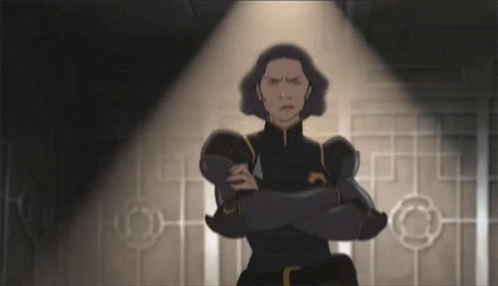 Lin Beifong-"The Legend of Korra"
The dutiful police chief of Republic City, Lin is a strict enforcer of the law. A no-nonsense Earth-Bender and the daughter of legendary Toph Beifong, Lin wanted to be just like her mom. Perhaps too much like her. Nearly uncompromising, and a staunch believer in procedure, Lin will arrest anyone who breaks the law. From her own sister (who was just hanging with the wrong crowd) to the Avatar Korra, herself. Very rarely, will Lin break protocol, unless it's for the greater good.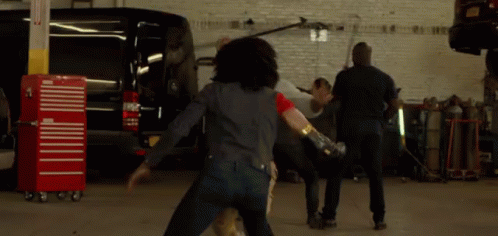 Misty Knight-Marvel Comics
A Harlem detective with a bionic arm, Misty Knight is a detective who, in her own words, "stalks justice". Misty takes protecting her neighborhood seriously. Taking the law and being a cop seriously, Misty Knight doesn't rest until corruption is stomped out. A great example is when in the "Luke Cage" series, she investigates dirty cops, and crooked politicians and often teams up with Cage to stop mob wars and superpowered criminals on the street.
That's all for this list. Did I miss any out? Post who you think is a good candidate for the "lawfully good" category. What category should I do next? Till next time, fellow blerds.