HBO's The Last of Us has ended, and one thing is clear, this may be the BEST video game adaptation ever made. Perhaps it's a hot take from me, considering that I've never played any of the games, but from what fans are saying, the show stays true to the games, mostly. Before I continue, SPOILERS AHEAD!! CONTINUE AT YOUR OWN RISK
The setting is in a dystopian America, with characters Joel and Elle traveling across an Infected country, as they make their way to what they believe to be the beginnings of a cure. Pedro Pascal plays Joel, and Bella Ramsey plays Ellie, and the two must both fight off raiders, Infected, and more while finding humanity in a world where it's in short supply. As I said earlier, I never played the games, so I went into this show blind…And, I couldn't be happier with that choice, cause…Damn! From the first episodes, showcasing how the Cordyceps infection was predicted and then impacted the world, The Last of Us does have great action scenes. From Ellie fending off cannibal raiders to the finale with Joel saving Ellie from resistance fighters, the action pieces are done well. However, more than that, The Last of Us shines the brightest when it slows down and focuses on the characterization rather than pushing the plot for the sake of the plot.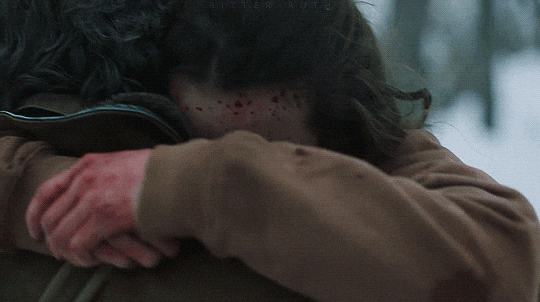 Pascal does a great job, portraying Joel. A broken man, who lost his daughter, before the world ended. Joel, at first, is almost devoid of any real emotion. He lost his daughter, his brother, Tommy, is missing, and he has no incentive to reconnect with the world. But Firefly resistance member, Marlene (played by Merle Dandridge) makes him an offer; take this girl up north to a secure location, and they'll help find his brother. At first, Joel and Ellie definitely don't hit it off. Ellie's rebel spirit mixed with Joel's no-nonsense attitude clash. However, with time, they both learn from each other. Ellie learns how the world used to be, and how to survive while Joel regains some of his humanity back. The two have their fair share of trauma; Ellie tells Joel how she was forced to kill her best friend, and Joel lives through a suicide attempt. As they travel, they acknowledge their bond and do whatever it takes to survive. Their dynamic is both heartwarming and heartbreaking to witness. In the season finale, it's revealed by Marlene that Ellie may possess cells that can create a cure for Cordyceps, but at the cost of Ellie's life. Joel is left with no choice but to save the girl he loves a daughter, killing anyone in his path. We'll have to wait until season 2 if he made the right decision (or play the game if you don't care about spoilers!) What's worse, is that Joel lied to Ellie, about the events of what happened. What would you do if you were in Joel's position?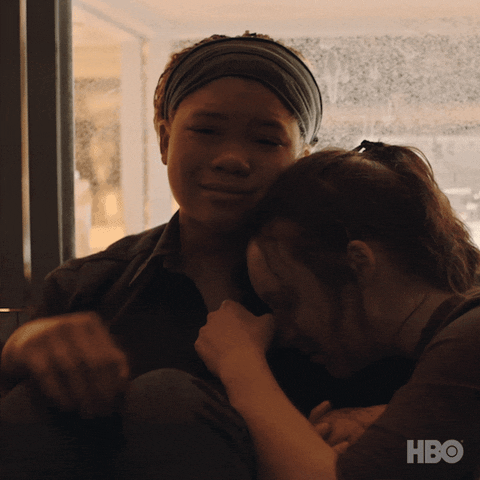 It's really difficult to pinpoint my favorite moment in The Last of Us because there are so many! Joel reuniting with Tommy, Ellie's night out with her best friend, Riley (Storm Reid), the tragic love story of Bill and Frank, or the gut-wrenching ending of characters Henry and Sam. Not too many shows can debut, captivating viewers with every episode by sharing a genre that The Walking Dead's in. Rarer still, video game adaptations don't get better than this. I give The Last of Us a 9.5 out of 10! What did you think of the show? Did it stay faithful to the game? Are you excited about season 2? Post your thoughts below, and till next time, fellow blerds!
With Phase 4 ending and Phase 5 of the Marvel Cinematic Universe beginning, many fans are left wondering, "Is this it?! Did Marvel fall off?" While some movies and shows are better than others, for the last two years, we've got plenty of content from the house of Marvel. Is that part of the problem? And, what about us, as viewers? Have we become so accustomed to their success that whenever a new project hits, we bash it whenever we see something we don't like? Are we spoiled children, at the toy store? With criticisms about their overuse of comedy, overworking their CGI artists, and Marvel being "woke", it leaves the question; Are fans done with the Marvel Cinematic Universe?
The short answer is no. No matter how much toxic fans complain, they will STILL go to theaters and keep their Disney Plus memberships to watch MCU projects. However, let's examine some issues that are having critics debating among themselves. First, the humor. While comedy is good in any type of film, too much can do a disservice to the product. Case in point, Thor: Love And Thunder. At first glance, it looked like Thor: Ragnarok, but better. As it turned out, the movie had too much comedy and too little substance. Love and Thunder was supposed to deal with a returning Jane Foster and her dealing with being Thor and having cancer. We also had a terrifying villain in Gorr, who wanted to see all Gods suffer for abusing their power. But, for the most part, we received one-liners every five minutes, some shoddy CGI in some scenes, and a repeated character arc with Thor. Similar to Quantumania, we were led to believe that this movie would be ushering in the next big bad, with Kang the Conqueror. To be fair, the moments with Kang were the selling point of the whole film. If the next phase wants to have success, one of the ways is to have their villains breathe on screen and allow them to be more imposing.
Another critique that is becoming more relevant is their use of CGI. Marvel's CGI has continued to get worse due to overworking their artists. Deadlines for movies can't (or won't) be pushed back, so the higher-ups make their artists push things to the limit. Often, this leaves artists little time to perfect the material, which leaves the audience with scenes that feel like they're looking at a PlayStation 3 cutscene. We saw it in Love and Thunder (notice how that movie keeps coming up.) Even Black Panther had this issue, with the final battle in the final act. And with Marvel's Phase 4 films and shows, it's getting worse. With Phase 5 underway, Marvel has slowed down on film and shows coming out, back to back. This is a good thing since those projects will (hopefully) allow artists more time to complete their work, so we can enjoy more polished products.
Then, we have what may be the most difficult problem to tackle…Us. Are we the problem? Have we gotten so used to Marvel giving us these great movies that we've become spoiled? And what about shows like She-Hulk, or Falcon and The Winter Soldier? Whenever Marvel attempts to show the representation of a minority, it's written off as "go woke, go broke". Rather, Marvel is trying to address real-world issues while mixing super-heroics into their stories. Phase 4 got a lot of flack for this, with Wanda/Vision showcasing why mental health is important. The aforementioned Falcon and The Winter Soldier, show that even as an Avenger, Sam Wilson still has to deal with racism when being stopped by cops or not being able to get a loan from the bank. Phase 4 wasn't the best, but it was personal, which is fitting, considering that the Pandemic happened around that time, and everyone was dealing with that in their own way. Another critique is that politics have entered one of our favorite fandoms, where we once could get away from all that. But I'd like to remind some folks that politics has been in comics (and the MCU, by extension) for a long time. The Marvel Cinematic Universe is about what would happen if superheroes were real, so why are some crying foul when real issues are being discussed?
Do I love the MCU? Yes. Are they perfect? Far from it. Can they get better? I hope so. And, I'm not bashing the MCU, so much as I want them to learn from failed experiments and grow. Sometimes, less is more, and spectacle shouldn't come before the story. Maybe this will fall on deaf ears, but I'm just a concerned fan who wants Marvel to do better. That's all for me, fam. If you enjoyed this piece, be sure to comment, share with others, and follow me on Instagram @blerdpov2.0. Till next time, fellow blerds!
It's finally here! The film that introduces the MCU's new villain has arrived, in Ant-Man and The Wasp: Quantumania! Starring Paul Rudd, Evangeline Lilly, Michael Douglas, Michelle Pfeiffer and Jonathan Majors, the third Ant-man film shows how life has gotten better for Scott Lang (Rudd) and his family, after the events of Avengers: Endgame. But when Scott's daughter, Cassis, finds a way to map the Quantum Realm, things take a turn for the worst, as they contend with Kang the Conqueror (Majors)!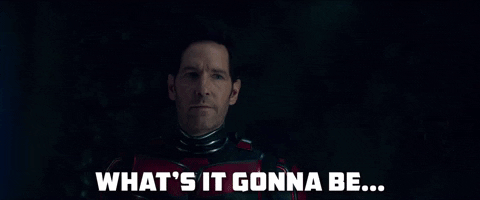 Before I continue, as always SPOILERS AHEAD!!! CONTINUE AT YOUR OWN RISK. I won't lie to you. I have NEVER been a fan of the Ant-Man movies. Not hating on the character, but Ant-Man is one of those C-list characters that would do better with a mini-series rather than a full-length movie. But, I get it, Marvel wanted to do something new. The first one was decent, the second was forgettable. (Do you even remember the plot or the villain from that one?!). But, since Kang is making his appearance (one of MANY versions of Kang.) I'd thought this one would be different. The tone of the trailers, and the introduction of Kang, all portrayed things leading up to this were a cakewalk, compared to what's coming. Kang, himself, was portrayed very well. A villain of few words, but meaning everything he says, Kang seeks to escape the Quantum Realm. After being trapped there by the Council of Kangs, and again by Janet Van Dyne (Pfeiffer). Majors is the real star here, no disrespect to the rest of the cast. Whenever he appears, he steals the scene. Rudd as Ant-Man is the same, loveable guy who just wants a better life for his family. Enjoying his newfound fame, Scott and Cassie start off at odds, about how to help people. But Janet and Hank Pym (Douglas) have their own side adventure, but eventually, Janet explains how dangerous a threat Kang is and how he needs to be stopped from leaving the Quantum Realm.
Ok, before I get into the negatives, let's address some positives. As said before, Kang being a full-on villain was great to watch. Having access to advanced technology, Kang doesn't rely on magic stones to devastate his enemies. Rather, he uses his intelligence and cunning to achieve his goals. Rudd's performance was also great to see. You really get the feeling that Rudd is having a ball, which is also great for the film. Rudd and Majors play off each other well, as Scott must do Kang's bidding or suffer dire consequences. Also, seeing the Council of Kangs was cool. From Immortus, the presumably oldest version of Kang, to Rama-Tut, a Kang who went back to ancient Egypt with advanced tech. Clearly, we haven't seen the last of this new character, and I'm here for it. Janet's backstory with Kang was also nice to see. From helping him repair his tech to leading a resistance stopping Kang was a subplot that should have been explored more.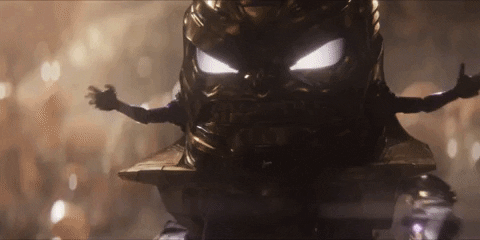 Now, for the negative. And there is quite a lot of it. Most of the film is CGI, and while that's nothing new, (especially considering they're in the Quantum Realm, with creatures and such.) it kind of gives Spy Kids vibes. The subplots with Janet being this resistance fighter against Kang were cool but were dropped too soon. Hank Pym just felt he was along for the ride, but had some funny one-liners. Then, we have the introduction of M.O.D.O.K. Some may say his appearance was wonky, and I'll say he looks EXACTLY like he's supposed to look in the comics. Does that translate well into live-action? Eh…But, what really made me second-guess this movie, what how they showed Kang getting trampled by oversized ants, and having his tech suit damaged. Like, right before, we see him vaporize entire groups of freedom fighters and create energy shields! But he can't fly up and evade the ants!? Then, in the final battle, after we see Kang almost kill Scott, Hope's stingers do enough to stop him?! The guy who's killed scores of Avengers, cant defeat giant ants?! Speaking of Hope, I honestly felt she was no more than an afterthought in this movie. After finally being reunited with her mother, Janet, then Janet keeps secrets from her, which would make for some good character growth and exposition. Another missed opportunity. Overall, while this movie has its faults, it's not unwatchable! And it's miles better than Thor: Love and Thunder, Eternals, or even Black Widow. A 7 out of 10, for me. Good, but not great. What did you think? Post your thoughts below, and till next time, fellow blerds!