This past week, fans around the world heard the news that long-time Batman voice actor Kevin Conroy has passed away. I'm not gonna lie to y'all. This news gutted me. Ever since the '90s, Conroy has voiced the iconic character, giving memorable performances that rival (and even exceed) the live-action adaptations of Batman. For many, whenever they read a Batman comic, they imagine Conroy's voice saying those lines. For a special tribute, this will be dedicated to Conroy's performance, how I first heard of him, and how no one can touch how he portrayed Batman for decades!
I was about 8 when Batman: The Animated Series first aired. After the success of the Tim Burton films, we got a new Batman show that was taken seriously. With mature themes that both kids and adults viewed, the show earned instant success and multiple spin-offs. But, if there's one standout to this show that helped gain attention, it's how Conroy played a Batman who was stern, but fair. Cold, yet human. (And a surprisingly great singing voice. If you know, then you know.) Using his voice, Conroy would go on to be one of the best voice actors of all time, joining the likes of Steve Blum, Cree Summer, Peter Cullen, and more. Conroy was perhaps the first to master making the "Batman" and "Bruce Wayne" personas sound different in cartoons, which translated to live-action films. Conroy would go on to voice the character for the spin-offs, the Arkham games (except for Arkham Origins, which is still fire.), various animated movies and projects. He even portrayed a version of Bruce Wayne in live action (FINALLY), during the CW's Crisis on Infinite Earths crossover special. I collected a TON of Batman comics, as a kid. Whenever I would read them, Conroy's voice would be what I'd imagine Batman would sound like. A strong, firm, vulnerable at times, but wise. Not raspy, or barely above a whisper.
What made Kevin Conroy so special was his connection to the character. While he was young, he struggled to gain work as an actor, due to his being gay. Despite the homophobia he had to endure, Conroy used that experience to create a version of Batman that he could relate to. Gravitating to the pain of Batman losing his parents at an early age, Conroy's performances became heartfelt and tangible that became the standard of voicing the character.
Perhaps his best performance (or, at least my favorite, anyway) was the 98 animated film, Batman: Mask of The Phantasm, in which we see Batman come to terms with an old flame of his past. The film also shows us a younger Bruce Wayne, right before he becomes Batman. He's torn between love and a promise he made to his parents. Conflicted, Bruce goes to the graveyard to plead his case that things are different now. The pain is still there, but he's actually happy. Bruce wants to be happy. However, he feels guilty about his newfound happiness. Bruce begs for permission on the gravestone of his parents, and we can hear the heartbreak that Conroy conveys. I swear, no live-action performance has EVER topped this emotional scene done by Conroy and actress Dana Delany (Bruce's love interest and villain, in the movie.).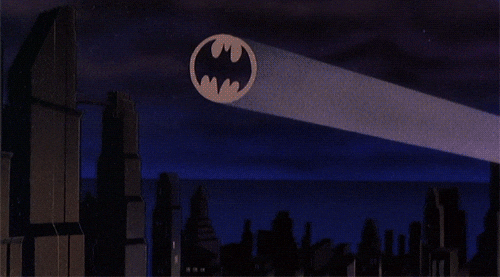 Hearing his now iconic line, "I am vengeance. I am the night. I am Batman!" hits harder now that Conroy is gone. And while he has done other projects that non-Batman related, to many, Kevin Conroy WAS the definitive version of the character. He will be missed. That's all for now, friends. Until next time, fellow blerds.
It's finally here! The much-awaited sequel, "Black Panther: Wakanda Forever" is in theaters. Directed by Ryan Coogler, and starring Letitia Wright, Angela Bassett, Winston Duke, Danai Gurira, Lupita Nyong'o, Michaela Coel, and Tenoch Huerta, the sequel deals with the loss of T'Challa, the kingdom of Wakanda becoming vulnerable, and a new threat from the sea called Namor. With the Black Panther gone, it's up to Shuri, Okoye, Queen Ramonda, and others to protect their home while overcoming losing their King and family member. Namor, on the other hand, will protect his people, by any means, even if it means washing away Wakanda to do it. Before I continue, MASSIVE SPOILERS AHEAD!!! READ AT YOUR OWN RISK!!!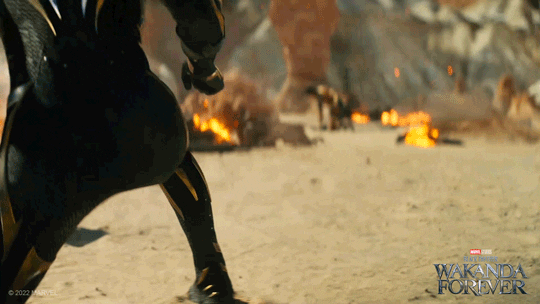 Man, this movie did NOT have to go as hard as it did. Not only did it have the Herculean task of shooting after the passing of actor Chadwick Boseman, but they had to incorporate into the story how T'Challa died. In the movie, he passes due to illness, and his passing is a very painful and recent one, for the Royal Family. With Queen Ramonda assuming the throne. Shuri buries herself in her work, after not being able to create a synthetic heart-shaped herb to save her brother. M'Baku is now on the Council while learning to be more diplomatic, and Okoye continues to be the General of the Dora Milaje. While fending off incursions from different nations trying to gain Vibranium, Wakanda still mourns the loss of its leader. While the discovery of Vibranium is found away from Wakanda, we encounter Namor and the Talokan. After discovering that the surface world won't stop from invading his waters, Namor "reasons" with Queen Ramonda and Shuri to find the scientist responsible for giving the technology to find Vibranium to invaders, or Wakanda will be caught in the crossfire of a war. While Queen Ramonda and the Council debate on how to handle this new threat, Shuri and Okoye find the young scientist, Riri Williams, who's responsible for creating a machine that can discover Vibranium. A gifted inventor, who designed her own version of an Iron Man suit, the three ladies are hunted by both the F.B.I and the Talokan. As Shuri is kidnapped, fragile Wakanda braces for war.
First, this movie did a remarkable job of paying tribute to Chadwick Boseman. From the burial scene with a mural dedicated to him to the breakdown of Shui frantically trying to save T'Challa, to the heartbreaking speech of Queen Ramonda admonishing Okoye and the Council of losing her entire family (Oscar-worthy, btw.). This movie will become an example of how to honor the passing of a beloved actor and the character they portrayed. Duke as M'Baku continues to shine, giving "wise, but grumpy uncle" vibes. He even attempts to mentor a revenge-driven Shuri, after Namor attacks Wakanda and, kills Queen Ramonda in the process. (Damn, Ryan! So many emotional gut-punches in this movie!) We see more of the badass elite Dora Milaje, Riri Williams creating her new suit, and of course, the arrival of Namor! Huerta delivers in spaded, portraying Namor. A beloved ruler by his people, Namor gives off a true sense of regality and danger. He doesn't posture or give monologues, he means what he says. When he threatens, he means it. We learn his backstory, of how Vibranium saved his people from a plague, how they created Talokan, and how his hate for the surface world began. After seeing his people enslaved, Namor distrusted any human and dedicated his life to protecting what's his. While not a maniacal villain, Namor's reasoning for his action is somewhat sound. Even when discussing terms with Shuri, you get a feeling that both suffered, and would make better allies than enemies. But, when his people are killed in a rescue attempt, Namor stays true to his word.
Speaking of Shuri, Wright really holds her own. After still dealing with the loss of her brother, Shuri becomes even more dedicated to technology, perhaps as a distraction from tradition and accepting her loss. After Queen Ramonda is killed, Shuri creates a new heart-shaped herb, blended with the vibranium she got in Talokan. However, during the ritual to go to the Ancestral Plane, Shuri doesn't see her brother, mother, or even her father. Shuri sees Killmonger! They debate over how Killmonger is ultimately responsible for all of this, while Killmonger argues that her and T'Challa's methods were half-measures. Instead, he tells Shuri to do whatever it takes to protect Wakanda. Even if it means killing Namor. With that, Shuri becomes the new Black Panther and creates a plan of attack.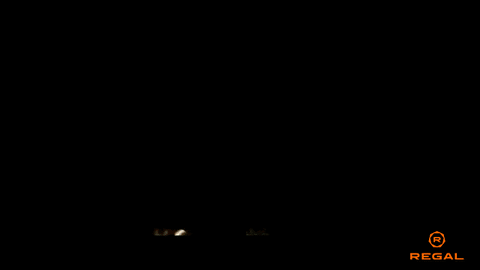 The final battle is two-fold, with M'Baku and Okoye fending off the Talokan warriors, and Shuri facing off against Namor. While engaging in one of the most brutal fights in the MCU, Shuri makes Namor yield, and peace is made between the warring nations. The ending begins somewhat rocky, with a couple of messy subplots including Agent Ross and Countessa Valentina (Martin Freeman and Julie-Ray Dreyfus) being divorced. But perhaps the real tearjerker is when Shuri finally finishes the burial ritual. We finally find out why Nakia wasn't at T'Challa's funeral. She had to raise her son Toussaint! Learning that Nakia didn't want her 5-year-old son to live with the burden of the throne, Shuri also learns his true name…T'Challa. The tears….Man, the tears when Rihanna's song, "Lift Me Up" plays.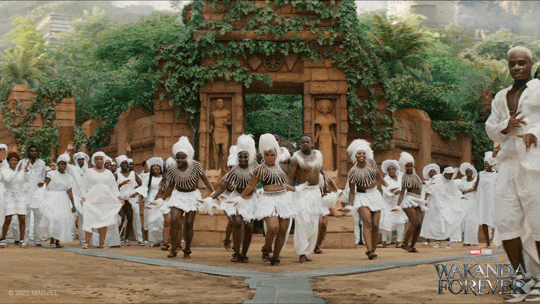 Phase 4 of the Marvel Cinematic Universe has been both the most lukewarm and the most personal of the stages. Greif and loss seem to be the main theme of Phase 4. While some of the projects feel hollow and churned out of a copy machine, Wakanda Forever greatly shines. All the cast and crew had to deal with losing their leader, and fans had to deal with losing an icon in the making. With this sequel, we can put both to rest in a respectful manner. From the costume department run by Ruth Wilson, to the score by Ludwig Gorranson to the incorporation of Mesopotamian inspirations for Namor and the Talokan. Not to mention creating yet another villain that has motives that are understandable. He doesn't want to rule or destroy the world. He just wants to protect his home and civilization. Namor's methods, however, remind one of Killmonger and brings up the question, "How far is too far, when fighting for liberation?". And can we talk about female empowerment?! From the Dora showcasing why they're the best fighting force in the MCU to Riri becoming Ironheart, to Shuri becoming the new Black Panther (called it!), this is proper representation of women saving the day. Wakanda Forever is a sequel that not only stands next to its predecessor on equal footing but gives us performances that truly leave audiences in tears. I give it a 9.5 out of 10. That's it for me, fam. Post your comments below, be sure to share with others, and till next time, fellow blerds! Wakanda Forever!!!
The John Wick franchise has taken off better than fans hoped, with another sequel coming (with some of action cinema's G.O.A.T's coming, Donnie Yen and Hiroyuki Sanada) , a spin-off with actress Ana De Armas, and a rumored AAA video game. But how did we get here? How did a slept-on action movie, with a widowed dog lover/assassin get all this praise? In this article, we'll delve into how the John Wick films practically saved modern-day action movies from obscurity.
I want you to think back to the 2000s when movies like the Bourne films, Taken, Columbiana, The Expendables, and even some of the recent 007 movies have come on screen. What do all those films have in common? For one, the cinematic phenomenon known as "shaky cam" was introduced. Where, once, we had fight choreography and stunts that audiences would rewind and watch over, now were introduced by directors. Instead of actually showing the action, directors would shake the camera around to simulate what it would be like to be in the action. While it was a niche for a time, every action movie in Hollywood would use this style. Either to cut corners with production, the actors' lack of skill in fight choreography, or pure laziness. Meanwhile, across the world, movies like Oldboy and The Raid were gaining attention due to their attention to detail with the action. With movies like those, you saw the actors put in the time to learn the choreography, and even perform some of the stunts! Another reason why the John Wick movies are great is that they use a familiar plot device and expand on it. You know, in almost every action movie, we have the tried-and-true trope of "retired hero with special skill, being pulled into one last fight for loved ones/revenge/money, etc.". But here, it hits in the feels that make Wick human. He lost his wife to cancer and was devastated. In one last act of love, his wife sends a puppy to help John grieve. Then, the b.s. happens, as John is beaten by some Russian Mafia members, his car is stolen AND they kill his dog. (Like, how inhumane are you to kill a puppy?!). Welp, after a brief dialogue with the Mafia boss, we learn why they should have left John alone. Mind you, it's damn near a half hour before any action is shown to us. Once the action does start, however, it's a nonstop ride filled with tactical reloading, wonderfully shot fight scenes and stunts that leave us breathless.
The second and third chapters of the Wick franchise ramp up both action and lore. We see John's battle against members, of an elite society called The High Table, and how other assassins react to Wick. Some treat him with begrudging respect, such as Common's character Cassian. Others use him as a tool, like Lawrence Fishburne's character. The only one with who John has a more or less positive relationship with John is Continental owner Winston, who often bends the rules of his own establishment to help Wick. And he'll need all the help he can get. In the sequels, John is being hunted not by Mafia thugs, but by fellow assassins who are similarly skilled. At the end of the second film, John kills a head of the High Table on Continental grounds, breaking the number one rule. Because of it, he has a bounty on his head which brings every hitman out of the woodwork!
The third film has John fighting off numerous attempts on his life, with even Halle Berry giving some assistance! With more top-tier fight scenes, stunts, and chases, the films are now the go-to for what fans what in action movies. Reeves, himself, has yet another iconic character under his belt. Fans should be grateful to have an actor put himself (and inspire others) to go through rigorous training that lasts months to produce jaw-dropping scenes that will last for a lifetime. If the fourth installment is any indication of how excellent this franchise has been, John Wick: Chapter 4 will be yet another action movie masterpiece. We should all be lucky to have these films, in an era of quick edited, copy-and-paste flicks that seem like they were churned out just to make a buck. The John Wick era is only getting better with each installment, and I can't wait to see what they will come up with next. That's all for now, friends! Till next time, fellow blerds!