In life, there are those who stand for and uphold justice. Those who sacrifice everything, for the sake of equality and balance. Despite whatever obstacles come their way, they use the law to their advantage and overcome any opposing force. In this list, we're going over some of the best "Lawful Good" characters in pop culture.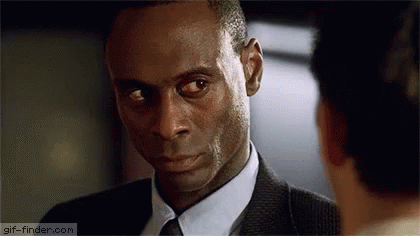 Cedric Daniels-"The Wire"
In the iconic (and possibly the best cop show ever) series, The Wire, Cedric Daniels has seen a lot. From majors juking stats on crime to politicians lying about how the police department is handling cases, to his own men not being good police, Daniels is an example of what a cop should be. Rather than play the game, Daniels' integrity won't allow for foolishness under his command. He'll take the brunt of his superiors' wrath and protect his team, rather than sell them out. Daniels is a true example of "good police", doing his best to clean up the department, instead of leaving it in worse condition for the next generation. Even if he must fire some of his own people for the sake of doing the job right.
Optimus Prime-"Transformers"
Optimus will (and has) laid down his life for justice, not only for his fellow Autobots, but for all creations of life. A towering robot, with weapons and technology superior to that of Earth, Prime chose to protect mankind from the Decepticons. What's even more, Prime has allowed himself to be governed by the laws of mankind, answering to the U.S Military and never leaving his allies behind. Even in the face of being hunted but the very ones he swore to protect, Prime will do what's right, rather than seek revenge.
Daredevil-"Marvel Comics"
Matt Murdock has been raised to do the right thing, no matter what. Instilled at a very early age by his father, Matt learned the true purpose of justice. Even after his father was murdered, Murdock kept his father's promise and became a lawyer. By day, he defends' his clients, but by night, he protects Hell's Kitchen as Daredevil. Although breaking the law by being a vigilante, Murdock picks up where the law leaves off. With his morality influenced by law and his faith in Catholicism, Murdock will throw hands with anyone to protect his city. But he's not above answering for his past transgressions. On multiple times, Matt has surrendered himself to the police, not just out of some sort of penance, but because he feels it's right. Talk about dedication to the law.
Superman- "DC Comics"
For too long now, whenever we see Superman, we see a twisted version of the hero. But he's a true boy scout. Standing up for truth and Justice, Clark Kent was taught to see the good in everyone. With the powers of a god, Superman instead taught to live as a man. Humble to the end, Clark has stood up for people everywhere, not just against alien tyrants and invasions, but against corrupt lawmakers and officials. Superman is not beneath answering to the governments of the world for his actions.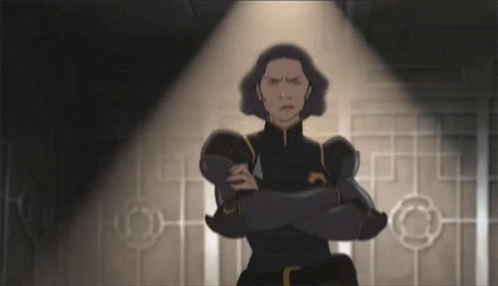 Lin Beifong-"The Legend of Korra"
The dutiful police chief of Republic City, Lin is a strict enforcer of the law. A no-nonsense Earth-Bender and the daughter of legendary Toph Beifong, Lin wanted to be just like her mom. Perhaps too much like her. Nearly uncompromising, and a staunch believer in procedure, Lin will arrest anyone who breaks the law. From her own sister (who was just hanging with the wrong crowd) to the Avatar Korra, herself. Very rarely, will Lin break protocol, unless it's for the greater good.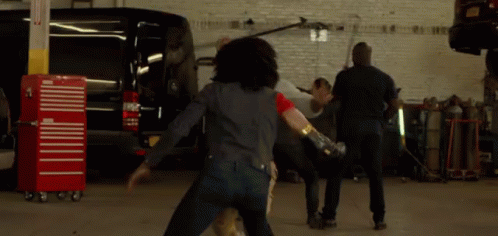 Misty Knight-Marvel Comics
A Harlem detective with a bionic arm, Misty Knight is a detective who, in her own words, "stalks justice". Misty takes protecting her neighborhood seriously. Taking the law and being a cop seriously, Misty Knight doesn't rest until corruption is stomped out. A great example is when in the "Luke Cage" series, she investigates dirty cops, and crooked politicians and often teams up with Cage to stop mob wars and superpowered criminals on the street.
That's all for this list. Did I miss any out? Post who you think is a good candidate for the "lawfully good" category. What category should I do next? Till next time, fellow blerds.
One of the most anticipated movies of the year, Nope is finally here. Director Jordan Peele hasn't missed yet, with films such as Get Out and Us. Does he nail the hat trick with Nope? For the most part, yup! As always, SPOILERS AHEAD!!!!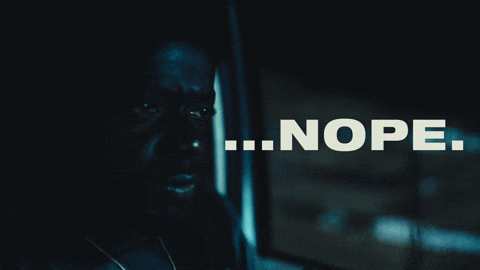 The film is about two sibling horse ranchers, who loan their stock to movie studios. They encounter a phenomenon in the sky. The Haywoods, OJ (Daniel Kaluuya), and Emerald (Keke Palmer) devise a plan to capture it on film, so they can make some much-needed money. From there, we witness terrifying moments of the phenomenon, coming and going without warning, and both the characters and us viewers are left to make sense of it. OJ, Em, along with Angel (Brandon Perea), who works at a nearby electronics store, and Antlers Holst (Michael Winscott), a cameraman who is an old friend of the family, devise a plan to capture it on film.
We already know that director Peele loves to add subliminal messages to his movies. Some of them are obvious, and some not so much. The subplot with former child character Ricky Park and the horrific moment with the chimpanzee, perhaps, warns the viewers of the danger of animals on a movie set. Even OJ's father (played by icon, Keith David) warns him in a flashback scene, that some animals can't be tamed. Perhaps that was the main theme, all along. How do you tame the untamable? At what point do you decide to cut your losses?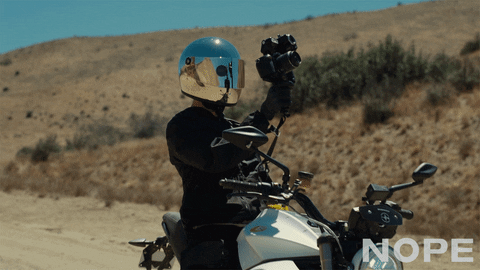 The fascination with spectacle is also explored, as the main characters seem determined to capture the phenomenon on video, rather than running for their lives. As soon as the phenomenon (or Jean Jacket, naming it after Em's favorite horse from her childhood.) arrives in town and kills everyone at the amusement park, Jupiter's Claim, Em and OJ are set on a quest to capture photos and video of the creature before TMZ or anyone else does first. That brings up a very valid issue with social media and capturing dangerous events. Rather than assist in helping or seeking safe refuge, content creators film away, hoping to become famous.
Nope proves, once again, that Jordan Peele is one of the best in creating films that will not only want more but leave you with more questions than answers. With great casting choices with Kaluuya, Palmer, David, Yeun, and Winscott, wonderful set pieces, and pulling off a unique story, Nope gets a 9.5 out of 10 (especially for that Akira-inspired motorcycle slide Keke Palmer did!) Did you love or hate Nope? Give your thoughts and till next time, fellow blerds.
Happy birthday to Hip-Hop! Perhaps the most popular genre of music today, Hip-Hop has been through an evolution that created some of the world's best MCs, songs, sub-genres, clothing, and so much more. From the heart of where it originated, The Bronx, to the "dirty" South, to the West Coast, and even traveling international, Hip-Hop has stood the test of time. In this special article, we'll be going briefly over the history of Hip-Hop, how it changed, and where it stands now.
From the turntables of DJ Kool Herc scratching records and introducing a new style in the South Bronx, to graffiti art on the subways, to breakdancing and beyond, the late 70s' and early 80s in New York was the birthplace of Hip-Hop. With artists like Slick Rick, and Dougie. E. Fresh, Grandmaster Flash, KRS-ONE, the genre showcased DJ's "scratching" records and blending songs, rappers with their rhymes and fashion that still is the backbone for today's looks.
The late '80s and '90s brought in more "hardcore" acts, such as N.W.A, Public Enemy, Biggie Smalls, Tupac, Snoop Dogg, and the Wu-Tang Clan. It was also a boom for more female artists. Roxanne Shante, MC Lyte, Queen Latifah, Lil Kim, Foxy Brown, and Missy Elliot were paving the way for more to come. Other groups like Gang Starr, Outkast, Del La Soul, and The Roots began to lay their foundations that would last decades. Label studios were also on the rise. Def Jam, Bad Boy, Rukus, and Death Row were churning out hits non-stop. Sadly, it was also bringing gang violence, drugs, and misogyny into the music. Record labels were pressured to either change lyrics or create some sort of warning for young listeners. But that didn't deter artists from expressing themselves.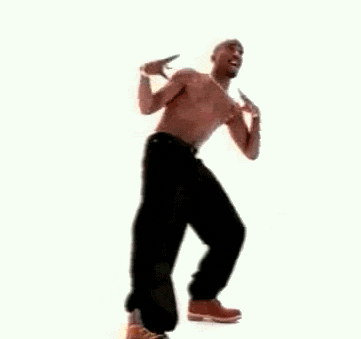 The 2000s, to some, was perhaps the peak of the genre. 50 Cent and G-Unit, Eminem, Ja Rule, and Murda Inc, Roc-A-Fela and the Diplomats, D-Block, DMX and Ruff Ryders, Nelly, T.I., Mos Def, Talib Kwali, Kanye West, the introduction of "backpack hip-hop" with acts like Lupe Fiasco, Little Brother, MF Doom, and others. Fast forward to the present, and we have Megan Thee Stallion, Kendrick Lamar, J.Cole, Tobe Nwigwe, Nicki Minaj, and Run The Jewels topping the charts. As of now, Hip-Hop is the number one music genre in the world. Not only a giant in music, but Hip-Hop has also inspired so much. Clothing lines, television, movies, and even video games. (STILL waiting on remastered versions of Def Jam: Fight for NY and NFL Street!)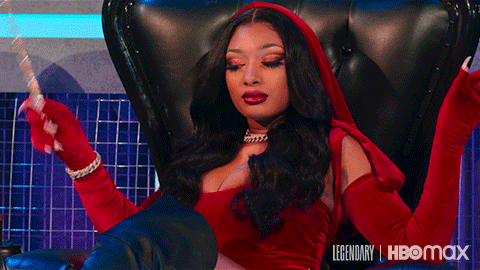 Question: When did you first fall in love with Hip-Hop? For me, it was when I heard Common's The Light. While well are that LL Cool J was serenading the ladies with his lyrics (Hey, Lover, I Need Love, Doin It Well…bangers), it was Common that really made me listen and appreciate lyricism. While I got down with Ice Cube, Jadakiss, and Redman who were raw (but also lyrical), artists such as Common, Guru, Black Thought, and GZA made me truly appreciate the craft.
That's it for me, fam! Now, I know that I left some artists and sub-genres out, but it's literally too many to list! Tell me when you first fell in love with Hip-Hop (special props to the movie, Brown Sugar, for that quote.) and drop your favorite rapper in the comments. Till next time, fellow blerds!