Man, it feels like the DC Extended Universe just can't win. For every success they gain, they take three losses. Black Adam was met with mixed reviews, but we got back Henry Cavil as Superman. Warner Brothers finally gained a new creative direction, with director James Gunn. But with the news of both Cavil and Dwayne Johnson not coming back to be a part of the first stage of WB's new project slate, and with new rumors of more actors leaving, fans are wondering if certain projects are safe. While Gunn has confirmed that Margot Robbie, John Cena, and Jason Momoa are safe in their respective roles, fans continue to speculate just what is DC doing. Since WB Studios are basically rebooting the franchise, here's a list of what I think Warner Brothers should do, during the "DC Rebirth".
·
A Superman Movie.
While Cavil may be out, he did leave on good terms with Gunn and company. But one thing is needed…a damn Superman film. It's been years since Man of Steel released in theaters, and while Gunn says he wants to tell a story with a younger Last Son of Krypton, one thing is clear. We drastically need another Superman movie. In addition, if the CW and Into The SpiderVerse have taught us anything, it's that there can be more than one Superman. Just have an interesting villain (Luthor, Darkseid, Brainiac, Mongol, etc) and go from there. With current political events where they are, a Superman movie would be interesting to witness.
·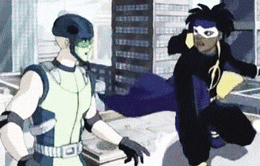 Static Shock Project
From the Milestone comics, Dakota City's electrifying hero, Static Shock has quite the cult following. From his introduction in the 90's to the breakout cartoon, to various appearances in Young Justice, it's time for Virgil Hawkings to make a live-action appearance!!! Maybe, we could have fellow Milestone heroes, Icon and Rocket appear. Black Lighting can also be featured, and answer the age-old question that blerds have: why is it that so many black superheroes have lightning powers?!
·
Green Lantern Corps
The Green Lantern film starring Ryan Reynolds was…less than successful. But, if Gunn can make some C-List heroes like the Guardians of The Galaxy a success, he can make a Green Lantern Corps movie a hit. With veteran ring-slingers like Hal Jordan, John Stewart, and Kyle Rayner, with new blood like Simon Baz, Jessica Cruz, and Sojourner Mullein, I can't see why this won't work.
·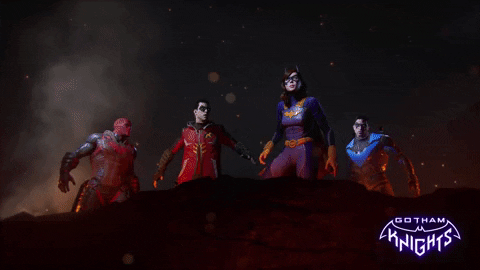 A Bat-Family series
While the video game, Gotham Knights, didn't exactly make a splash, and the CW made a show with the same name (but with completely different characters. Like, WHY?!), fans deserve a true project about the Dark Knight's proteges. My picks would be Nightwing, Oracle, Cassandra Cain as Batgirl, Batwing, and Tim Drake as Robin.
·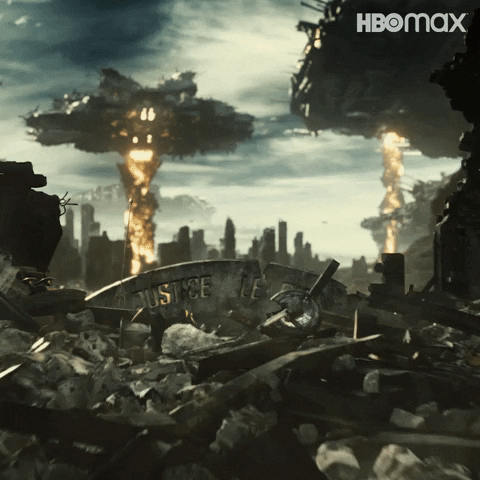 Finish the Knightmare Scenario.
Look, I get it. Not everyone loved Zack Snyder's DC movies. While I personally loved them, his plans weren't perfect. Dick Grayson dying, Batman and Lois having a love affair, and some other bad creative ideas played a part in how the tone of his DC movies However…there cannot be any denying that his version (some would say the true version) of the Justice League film did so well, that there could be a chance to have that expanded on. What I'm saying is, to keep the main continuity, but if they can make a Joker sequel separate from the main continuity, then they can make this movie separately. Plus, I really want to see the Justice League fight Darkseid.
· CONSISTENCY
No matter what path Warner Brothers and DC Comics take, we need to have some form of consistency in place. Tonally, their movies have been ranging from comedic (Birds of Prey, The Suicide Squad), to focusing on standalones (The Batman, Joker), to the eventual reboot of the franchise (The Flash), have a thought-out plan and stick to it. Don't try to do what Marvel is doing, because frankly, fans are getting fatigued. Instead, use the iconic characters and storylines that DC is known for, trust your actors and creators, and go from there.
That's all I got, y'all. For my fellow DC fans, I know it's hard, being a fan. Especially with all the recent news shaking up things. But all we can do is hope that they learn from their losses and not make the same mistakes. Till next time, fellow blerds!!!
Welp, I did Marvel. So DC is next, and boy is there a lot to talk about. This is part two of an opinion piece on where the DC Extended Universe is at now, and where it's going. And while they have made some recent successes; their past failures and present issues are still a hurdle they must get over. Fans are split down the middle about whether the studio, Warner Bros should just reboot the entire thing, or keep making movies based in a fractured universe with almost no connection to each other.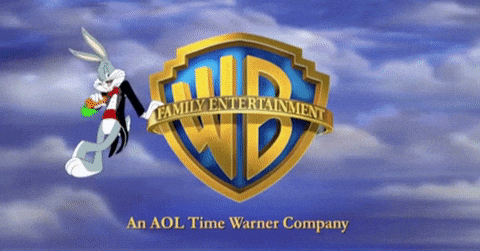 First, let's just get it out of the way; Zack Snyder's Justice League was a success and a big boost to fans who were told that not only did the cut not exist but would never see the light of day. Well, we now know that was wrong. While four hours may be too much for one to commit to watching a movie, there's no denying that the Snyder cut was miles better than the original release, directed by Joss Wheadon. With releases like Birds of Prey, Peacemaker, sequels to Shazam, Aquaman, and new movies like Black Adam, The Flash, and a Black Canary project in the works, fans were seeing some progress. Slow progress, but it was there. Not to mention how successful The Batman was, early this year. Animated shows like Young Justice: Phantoms, Harley Quinn, and upcoming animated films are coming. In addition, with the business merger of Discovery, Warner Brothers were looking to be coming for Marvel's neck. Or so everyone thought.
With DC, (at least, their live-action films, anyway), it's a "one step forward, two steps back" thing. Let's start with a small one. The CW is effectively getting out of the superhero business. The Flash is finally entering its ninth and final season. And while it still has its followers, it's a show that stuck around too long. Now, Superman and Lois is still on, but with just the two remaining Arrowverse shows on the air (Batwoman, Legends of Tomorrow, Black Lightning being canceled.) and Titans on HBO Max being renewed, DC's tv front is lacking. Then, there is the upcoming Gotham Knights series, which shows very little to do with the Batman mythos.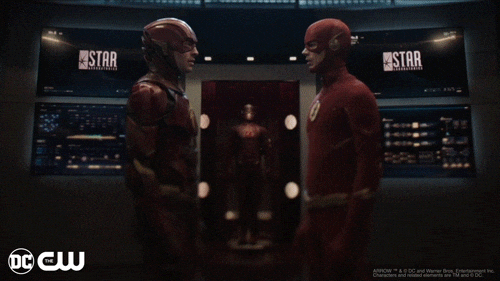 On to the films, and man, does it get rocky from here. Actor Ezra Miller is in trouble with the law, with claims of grooming minors and assaulting fans. One wonders if The Flash will ever see the light of day. Then, actor Henry Cavil is still out of the loop, as far as Superman projects are concerned. When asked if he'll make an appearance in Black Adam, not even Dwayne Johnson could quell the disappointment in fans' voices due to the uncertainty. Then, the trial of Johnny Depp and Amber Heard happened, with Heard's scenes being cut from Aquaman 2. And if that wasn't enough, recently, Warner Brothers decided to shelve Batgirl. So, that means it won't be in theaters or available for streaming. A $90 Million dollar movie, scrapped, when it was almost done. See what I mean when I say, "one step forward, two steps back"?
(How every DC fan feels, right now. Sad thing is. they brought it on themselves.)
It's not like DC and WB studios don't have the potential for greatness. With iconic characters at their disposal, why is it so hard to make a cinematic franchise profit, like their counterparts do at Marvel? They've had a good start, with their earlier films. They can make movies that aren't in their Extended Universe, and still make money as well. Just look at Joker and The Batman. Perhaps it's relying too much on their flagship heroes like the DC Trinity (Batman, Superman and Wonder Woman). Maybe they should just reboot everything. Start over. It's clear that whatever plans Zack Snyder were, Warner Bros wasn't on board. But in defense of Snyder, at least he had a plan. Nobody really knows what WB and DC are doing, other than trying to imitate what their competition is doing. Perhaps that's the issue. Instead of just seeing what Marvel is doing and attempting to replicate success, they should stand firm and do their own thing. They were the first to introduce the whole "multiverse" thing, with both Grant Gustin and Ezra Miller being in the same scene in the "Crisis on Infinite Earths" crossover on the CW. They can have both movies that tie into a connected universe and standalone features. Their animated projects rarely miss, something that Marvel is lacking on. (What If ain't enough, Marvel!!)
It's hard to be a DC fan, when you see so much progress from the other side. But I'm still here, hoping that one day, they'll get their act together. Thank you for reading part two of this series. Post your comments bellow, and till next time fellow blerds
First, allow me to apologize for not doing a review on Doctor Strange In The Multiverse Of Madness, and Thor: Love and Thunder sooner. Had some computer issues that set me back, along with COVID. And although the most recent Phase 4 MCU movies are out, one must wonder; Where is the MCU headed? Who's the next big bad? Kang, whom we've seen in the finale of Loki? The Celestials, from Eternals? Skrull Invasion? Multiversal War?! C'mon, Marvel, show all your cards! In the previous phases, we kinda knew what we were getting into. Thanos, Infinity Stones, etc. But now? Is Marvel Studios more interested in telling solo stories, rather than these epic tales that we've witnessed.? Not to mention, projects like Ms. Marvel, the aforementioned Thor film, Black Panther: Wakanda Forever, and Captain America sequels in production, and Marvel characters from non-MCU projects coming into the fold. Fans are hungry for the next storyline, but we just don't know what that is yet. Worse still, some are even calling it "the end of the Marvel Cinematic Universe". And while I don't think it'll go that far; it does warrant some criticism. This will be part one of a series of where the two major comic book franchises are going, starting with the Marvel Cinematic Universe.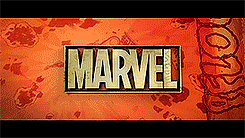 Let's get the bad out of the way. Some of the Phase 4 films and shows have been hit or miss. For every No Way Home, Shang-Chi, and Wanda/Vision, we get a Hawkeye, Black Widow, and Eternals. And with reports of Love and Thunder leaving fans split, some are questioning the direction Marvel is going. But, with the recent release line-up at the San-Diego Comic-Con, with two Avengers films coming out in the same year, Blade, Daredevil: Born Again, Fantastic Four, and other projects, is quantity better than quality? Sometimes, it feels like when an MCU show ends, another one begins, and if they're connected to a film, then we have to play "catch-up". That concept may be overwhelming, for the average viewer to get behind. What if they saw Avengers: Kang Dynasty without watching Loki, or Ant-Man: Quantummania?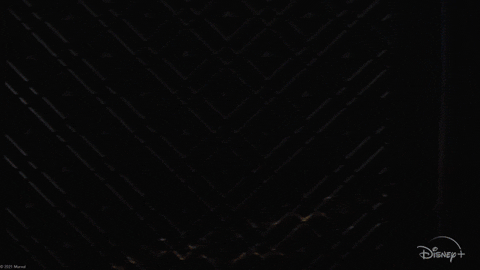 Over on the competition's side, DC is coming through with a third season of Harley Quinn, Black Adam, Shazam 2, and greenlit more seasons of Superman and Lois, The Flash, The Batman 2, and more. Also, while this may be a bit controversial, DC has been KILLING it with releases this year. It's August, and The Batman is still being talked about, gaining far more positive ratings than some Marvel movies. The animated shows and films are still fire. And with Ben Affleck coming back to the role of Batman in two DCEU films, DC may be playing the long game and hiding their cards.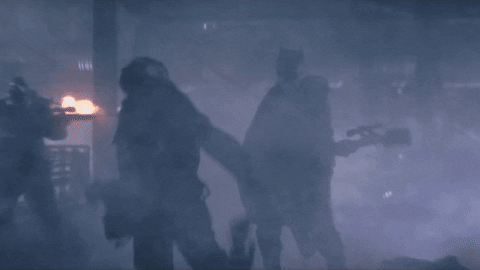 But, back to Marvel. The MCU isn't going anywhere, and if it generates money, it will be here for years to come. And they're also improving in some ways. From adding the Marvel Netflix characters into their canon, bringing more beloved characters into the spotlight like the X-Men, She-Hulk, and Namor. Plus, we may be getting Kang as the new "big bad", who may be even more dangerous than Thanos. Not to mention, Dr. Doom is coming, so we already know ish is getting real. Especially, when we're getting a Thunderbolts film, possibly showcasing the villains of the MCU in a new light.
All in all, it may be popular for critics to say that the MCU has peaked since Endgame or that it's getting more and more "woke". But I say that for all the faults Marvel has, it's still the king of Superhero films. With more representation being shown, and by taking more risks, the MCU isn't going anywhere. Haters be damned. That's it for me. What do you guys think? Post your comments below, and till next time fellow blerds.