This review of Young Justice Phantoms will be a three-piece, sorry in advance! But I can promise you this! This show is what DC and Warner Bros need to emulate in live-action! Not just with the fights and powers, but with the character development deep lore that comes with them! Everyone has their moment to shine, however brief it may be due to the sheer number of characters in the show! From Superman and Lois trying to explain to their son about Connor to Megan and Beast Boy still being depressed about it, to the aspects of a family with Artemis and Cheshire. But enough of me, being in awe of this cartoon. On to the reviews!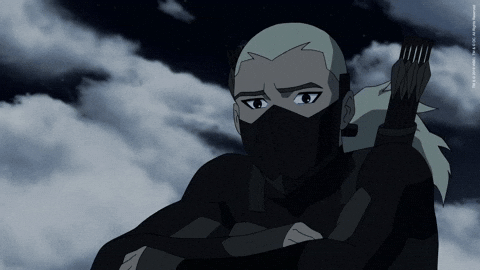 "I Know Why The Caged Bird Sings"
This episode concludes (for now, anyway) the confrontations that were set up; Cassandra Cage vs Lady shive, who is the BEST hand to hand fighter in the DC Universe. Not even Batman himself can take her, one on one. It also deals with Artemis and Barbara trying to make sure that Cassie doesn't end up being just another killer, but a hero. The two fight and Cassie is the victor. As the Team leaves, Cheshire goes back and tries to fight the Sensei. After stopping her Artemis pleads with
her sister to come home, that she's been away too long from her daughter, Lian. Ras Al Ghul lets Artemis, Cheshire, Cassie, and Onyx leave in peace. Cheshire does try to come home to her family, but guilt sets in, and she disappears again. On the Kent farm, Clark and Lois try their best to explain to their son Jon why Connor is gone, and we later see Clark break down. His younger brother is dead, and Superman, the Man of Steel, is in pain that we rarely see him in. Some great writing on the production's part.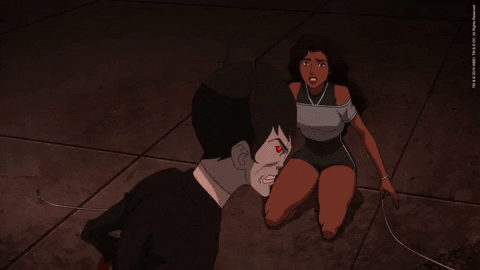 "Teg Ydaer!"
This episode begins a new subplot, with Magic being at the forefront. Another Lord of Chaos has come to Earth, with instructions to end Klarion The Witch Boys tenure. We also learn that Klarion and Vandal have prior history since Vandal is immortal. Hundreds of years ago, Klarion laid waste to one of Vandal's empires and tried to kill Vandal himself. When discovering Vandal's immortality, Klarion would return in another 100 years and see how Vandal would fare. In the present time, Team member Zatanna is training some new recruits, but they're dragged into a mystical battle with Klarion. As Klarion is about to kill them, he senses the other Lord of Chaos and teleports away to do battle. In the last moments, we see Savage talking to the Phantom Stanger, (who's also been narrating this episode.)
"Nomed Esir!" Fun fact, this episode was written by actor and writer Kevin Greivioux, who created co-created the Underworld franchise! Zatanna is separated from her students, witnessing the battle between Klarion and Child (that's the other Lord of Chaos, who is imbued with the powers of all the Lords of Chaos!) The Phantom Stranger sends the recruits to the house of Jason Blood, also known as one half of the demon Etrigan! As the recruits team up with Etrigan to save Zatanna and stop the Lords of Chaos, we're also treated with another history lesson. Vandal Savage was the great, great forefather of the city of Atlantis (where Aquaman is from!) His great, great-grandson became ruler of the kingdom, and the people had gained mystical powers along with advanced science. Vandal wanted to cause a mass genocidal event that would "cleanse" the strong from the weak. Although his great, great-grandson was against it, Vandal asked Klarion for a favor. With his help, the entire city was sunken underwater! We also discover that the Helm of Dr. Fate (think Dr. Strange with a gold helmet and slight schizophrenic issues.) is Vandal's grandson!
So, quite a lot of magic going on, this arc. I do enjoy the "history lessons" that Vandal is giving the audience. Some bombs are being dropped, involving Vandal Savage, this season. Post your comments below, and till next time fellow blerds!
Welcome to another edition of the Weekly Snap! I know I've been slacking with my newsletter, but I'm back on the grind! And what news do we have to cover! So, let's go!
DC Fandome
DC fans, the wait is finally over, as we're treated with trailers from movies, such as The Batman, The Flash, Black Adam, and Aquaman and The Lost Kingdom and tv shows including Peacemaker, Naomi, Young Justice Phantoms, even new video game titles like Suicide Squad: Kill the Justice League and Gotham Knights! Combined with multiple comic book titles incoming, it's a good time to be a DC fan!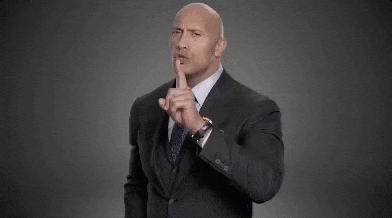 The Rock…as a Rapper?!
Apparently, Dwayne "The Rock" Johnson has won in the game of life. Former WWE star, actor and action hero, tequila maker, and now rapper! Teaming up with artists Tech N9ne, Joey Cool, and King Iso, they made a song called "Face Off", and it's actually hittin! Who knew that The Most Electrifying Man in Entertainment had bars like that?!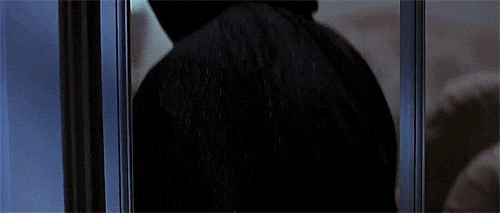 New Scream Trailer
Halloween is almost upon us, and while we all have our favorite horror/slasher movies, Ghostface is making a resurgence! Scream is back, with the original cast including Neve Campbell, Cortney Cox and David Arquette facing off against yet another copycat killer! While I vaguely remember the last Scream film, it's nice to see horror "heroes" make a comeback in today's society. Chucky has a tv show, Michael Myers is in theaters again, Candyman made sure to remember his name (like we'd ever forget.) All we need now is a new Wishmaster movie, and we're in business!
See you, Space Cowboy…
In anticipation of Netflix's adaptation of the live-action version of Cowboy Bebop, all the original episodes of the classic anime will be on the streaming service on October 21st! While some skepticism is still being held, especially with Hollywood's track record of anime adaptations (Dragonball Evolution, anyone?), hopefully, Netflix can get this right!
Delayed Marvel films!
Well, on the Marvel side of things, all 2022 films have been pushed back to later dates! From Doctor Strange: Multiverse of Madness, Thor: Love and Thunder, Black Panther: Wakanda Forever, and The Marvels, fans of the Marvel Cinematic Universe will have to wait a little longer.
That's it for now, fam! Be sure to like and share this if you can, and till next time fellow blerds!
Hello, all! Welcome back to another edition of the Weekly Snap! Some surprising news in store for us, so let us get underway!
Top Gun, Mission Impossible, and Jackass all delayed!
This is kind of sad to report, but the movies, Top Gun Maverick, Mission Impossible, and Jackass have all been delayed for a 2022 release in theaters. I was personally hoping to see Top Gun in theaters, considering Tom Cruise is actually flying a plane in this one! And while this is disappointing, it's not unexpected to see various movies being delayed during this COVID-19 era. Hopefully, we can finally see No Time to Die, after so many delays.
Movie Trailers
Speaking of which, new movie trailers for various titles, like No Time to Die, Red Notice, Moonfall, have been released. While streaming services have been releasing movies, the actual movie theaters have been recovering slowly. One can only guess when will this uncertain period be over for the box office.
New Aquaman photos!
New photos of Jason Mamoa as Aquaman have been released, one in the now-classic orange and green suit, and one in all black. Supposedly, it's a stealth suit, so we'll see some covert operations in the next film. Perhaps Black Manta will reappear, and make a more impressive showing.
One Piece live-action
Well, apparently, Netflix has got the Anime bug, because a One Piece live-action adaptation has been approved. While the streaming service is giving us a Cowboy Bebop show, we're getting this too! Can Netflix pull this off, or will this be another failed adaptation like Dragonball Evolution?
That's it for now! Enjoy the three-day weekend, and until next time fellow blerds!