It's Halloween season, and you know what that means…candy, trick-or-treating, and scary movies! One that I almost missed out on, is called Barbarian. Directed by Zach Cregger, and starring Georgina Campbell, Bill Skarsgard, and Justin Long, the film involves three people staying at an AirBNB in Detroit. While staying, they discover a hidden room in the basement that hides a creature that will either capture you and pretend that it's your mother or kill you!! It becomes a battle for survival, against "The Mother" and other devious individuals! SPOILER ALERT!!!! CONTINUE AT YOUR OWN RISK!!!
So, this movie starts slow, letting us know why characters Tess and Keith (Campbell and Skarsgard) are sharing the same house. At first, it seems like Keith is up to something, which is why we see Tess take precautions when sharing the house with him. But upon time passing, Tess is the first one to discover something very wrong with that house. After red flag after red flag, Tess discovers a hidden chamber, deep underneath the house. Telling Keith what she found, they both go down to investigate, only to have poor Keith get his head smashed by a naked deformed woman, who takes Tess as her "baby"! A two-week time jump shows us that AJ (Long) is going through a sexual assault case from one of his co-workers. While trying to save face, he goes to the same Airbnb that Tess and Keith were in. Discovering that people were there before him, he investigates and finds the same chamber and is taken by "The Mother" we get a flashback during the 80s of a man who owns the house. The owner, Frank, is a serial rapist and has kidnapped young women, never letting them out. He now lives underneath the house in a vegetative state. Back to the present, AJ and Tess attempt to escape "The Woman". With Tess getting out and finding the police (who think she's a drug addict), being fed up and running "The Woman" down with a car, they both escape to a water tower. Upon learning from a homeless man, Andre, (who saved Tess, earlier) that "The Woman" is a product of decades of rape and incest. "The Woman" catches up with them, killing the homeless man. After racing up the tower, AJ does the unthinkable and PUSHES Tess off the tower!! As "The Woman" follows suit, they both fall to the ground. As AJ attempts to "save" Tess, "The Mother" crushes AJ's head! Trying to save Tess, "The Mother" tries to move her, but Tess is too weak. Taking a gun, the shoots "The Mother" leaving horrified after everything has played out.
Alright, this film has a BUNCH of red flags in it. Not "this movie is bad" red flags, but "why is she still in that house, why is he such a punk-ass, why are the police so useless?" red flags! I was yelling at the screen, asking rhetorical questions about characters' actions and that's a good thing. As I said, this movie has that "slow burn" in the beginning. But during the second half, it picks up. Justin Long, to me, really plays a despicable character so well. From the film vaguely telling us that AJ really did commit sexual assault on a co-worker to throwing an injured woman (whom HE injured, by the way!) he deserved everything he got. Campbell's character, Tess, just keeps ignoring all the signs that she should just call her weekend a loss and get out of town! However, I AM glad that she overcame the "damsel in distress" phase quick and took matters into her own hands. Next time, listen to the ancestors, girl! Just as it was shocking to see the creature of the movie, what's more shocking is its origins and how almost no one discovered that for years women in Detroit have been kidnapped, never to be seen again! But, with how the cops quickly dismissed Tess, I'm not really surprised. The jump scares and gore is present, as well, feeling organic instead of forced. While this film has been out for about a month, I don't remember seeing many advertisements for the movie. It's only to the service of HBO Max, that saw it and I'm glad I did. (Although, this does re-open the debate with streaming vs theater releases). An 8 out of 10. Post your comments below, and till next time, fellow blerds!
The movie that, supposedly, will put the DCEU back on track is out! Black Adam, starring Dwayne "The Rock" Johnson, Aldis Hodge, Pierce Brosnan, Sara Shahi, Noah Centineo, Quintessa Swindell, showcases an anti-hero on the road to either destruction or redemption. In the country of Kahndaq, the people are being controlled by the criminal organization, Intergang. The mythical figure, Teth Adam, a being with the powers of a god, is resurrected. After destroying his enemies in brutal fashion, the Justice Society is contacted to take him down. All the while, an ancient evil is being awakened and will consume Kahndaq unless it can be stopped. Before I continue, SPOILERS AHEAD!!! READ AT YOUR OWN RISK!!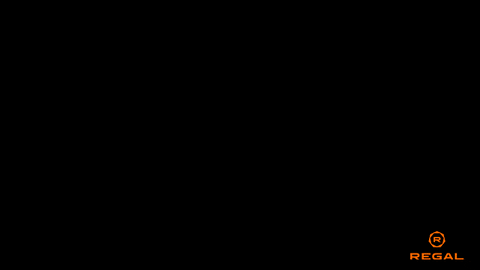 Alright! Black Adam is out, and it's definitely not worth the 39% that Rotten Tomatoes gave it! Like, really?! From the first time we see Johnson as Adam, we clearly see that Adam is an anti-hero! From vaporizing mercenaries to single-handedly going toe-to-toe with the Justice Society, Black Adam is bringing "Black Air Force 1 energy"! Never backing down, and reluctant to be called a "hero" or "champion", Adam is also a man with regret. Originally, it was his son who was chosen by the Wizards (the same who were mentioned in Shazam! Point for continuity!) to save Kahndaq from an evil king. But when the king couldn't kill the Wizards' champion, he targeted his family. After killing his mother, the champion, Hurut, transferred his powers to Teth Adam…after being killed by the king's men! Rageful Teth-Adam kills the king, nearly destroying all Kahndaq in the process. The Council of Wizards (with Djimon Hounsou making a special appearance) detain Adam in a tomb for 5,000 years!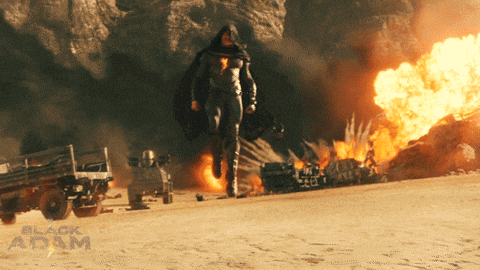 Seeing the Justice Society was a real treat! Hodge as Hawkman was great, however, his character as the leader was an interesting choice, considering Hawkman is known to be more of a wildcard, fighting first and thinking later. Doctor Fate, played by Brosnan, was genius casting and was low-key the M.V.P of the team! I already know the incoming "Oh, he's a Doctor Strange rip-off!!" comments are coming. I would like to remind the casual fans that Fate was created first, and while there are some similarities between the two, there are more than enough differences. In the film, it seems like Fate isn't as controlled by the helmet of Nabu and can pretty much do what Strange can and then some. Atom Smasher and Cyclone (Centineo and Swindell) represent the next generation of heroes. While they serve their purpose, I feel they could have used more character development. Adrianna Tomaz (Shai) is the professor who brought Adam back and tells the Justice Society that while they may stand for justice, they haven't brought it to her country. Intergang had the country in a police state while pillaging resources for years, but the Justice Society was nowhere to be found. Which is one of the reasons why she believes in Adam being a champion of the people. The very mention that Intergang, itself, is in the picture is very interesting. Since Intergang relates to the villain, Darkseid, can we assume that he will make an appearance?! The fights are amazing, as well, having some slow-motion moments that really feel like a cartoon come to life. Also, more continuity is present, as both Viola Davis and Jennifer Holland reprise their roles as Amanda Waller and Agent Harcourt from The Suicide Squad and Peacemaker!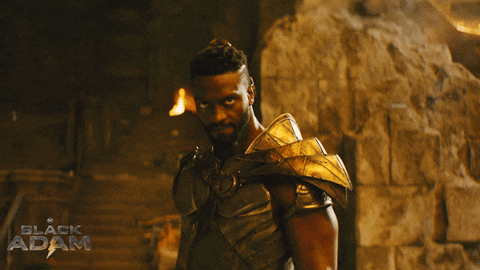 Alright, time for the negative! For one, the villain of the film, Ishmael/Sabbac (played by Marwab Kenzari) is a little one-note. The whole" you killed my descendant, now I'll exact revenge" deal is one-dimensional. Some more character development could have been used, but this is an action movie. Sometimes, the villain doesn't need to have a great motive for viewers to gravitate to. Another negative, while smaller in comparison, is that Fate keeps taking off the helmet. In the comics, Kent Nelson is really possessed by the spirit of Nabu (the source of Fate's magic.) He wouldn't be able to keep taking it off without difficulty or sacrifice. Hawkman's character also feels a little off, as he sees justice as black and white, without acknowledging the grey areas in life. Finally, Atom Smasher and Cyclone just feel like they had to pad out the roster, not really contributing to much on the team.
In conclusion, Black Adam is one of the best superhero movies of the year! Don't let "critics" influence your decision. Go see it for yourself and then judge. Great action, some humor that isn't overwhelming, world-building that's sorely needed in the DCEU…AND a special guest appearance from a certain son of Krypton!!! (FINALLY!!!) I give Black Adam a 8.5 out of 10! Post your comments below, and till next time fellow blerds!