Hello, everyone and welcome back to the Weekly Snap! We've got some new news to cover in nerdom, so let's get into it!
Shang Chi and The Legend of The Ten Rings
The new trailer for Shang Chi's solo movie has dropped, and I'm all here for it! Starring Simu Liu, Awkwafina and Tony Leung, it's centered on the master of kung fu, as he apparently fights the real Mandarin, not that fake Ben Kingsley version that was in Iron Man 3! The martial arts action was well shot and expertly crafted, with elements of wuxia mixed with super heroics in the trailer. The movie will be released only in theaters, so we'll see how that goes with quarantine still in effect. But I can't wait for it!
Multiple Multiverses
Production of Warner Brother's The Flash stars this week, starring Ezra Miller, and we finally have some confirmed news. Michael Keaton is suiting up to play his version of Batman once again! Hold up, two Batmen, in one movie?! The movie is rumored to be centered around the Flashpoint storyline, with Flash racing back in time, creating a massive change in history. Not only that, but actor Alfred Molina has confirmed his role as Dr. Octopus in the new Spider-Man film, No Way From Home! So does that mean we'll see more villains and Spider-Men from different universes?! Maybe a live action Miles Morales?!
Mortal Kombat!!!
The first few minutes of the new Mortal Kombat movie has been released, and it looks epic. They start us with Hanzo Hasashi a.k.a Scorpion, fighting off assassins, led by Bi-Han, also known as Sub-Zero! The fight choreography is amazing, and the story is already better than the abomination that was Mortal Kombat Annihilation! The movie releases this Friday, and you can bet we'll be doing a review on it!
That's it for now, my fellow Blerds! Till next time!
Updated: Apr 25, 2021
Hello, my fellow blerds, and welcome to this week's Weekly Snap! We've got quite a few things to cover, so let's get into it!
Trailers Galore!
From the latest movie in the Fast And Furious franchise, Fast 9, to Without Remorse with Michael B. Jordan, to Angelina Jolie's return, Those Who Wish Me Dead, we're getting some fresh new movies this spring! Let's not forget that Mortal Kombat is coming out next week on HBO Max and in theaters (wherever they're open, due to COVID-19)! Whether you're streaming at home, or braving these streets and going to the theaters, we have some new movies to look forward to in the coming weeks. Personally, I'm excited about Mortal Kombat. Video-game movies don't really have a reputation for being any good The first Mortal Kombat film was possibly the only one that was any good. That theme song is still fire! Also, Without Remorse looks completely amazing! You can tell that with the scenes that are shown in the trailers, this will be right up there with The Equalizer and John Wick revenge movies.
The Nevers-HBO
The show, from creator Joss Whedon, is set in Victorian Era London, England, involves women known as the Touched who're empowered with special abilities and advanced technology. They fight local crime lords and try to integrate with the rest of society. I'll be completely honest, the first episode for me was….ok. Not terrible, but not great. It is great to see a show about badass women making their own rules in society. And I am a fan of Buffy The Vampire Slayer, Angel, and the first Avengers movie. But on the other hand, Joss Whedon's reputation is tarnished to say the least. From his involvement in the 2017 debacle of Justice League, to the reports of alleged misconduct from actresses, Whedon having another show puts me on the fence. If you can separate the content from the creator, then it's all good. But from the first episode, it's not a home run. More like a slow move to second plate.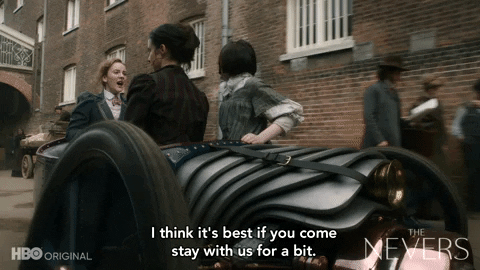 Dad Stop Embarrassing Me!-Netflix
Actor/comedian/singer Jamie Foxx makes his return to television. with this latest project and it's kinda good! The show's main premise is about Foxx's character Brian Dixon becoming a full-time father to his teenage daughter, Sasha (played by Kyla-Drew). It's good to see Jamie Foxx back in familiar surroundings. Since The Jamie Foxx Show, his career skyrocketed earning Golden Globe and Oscar awards, making hit records and movies. The show so far, reminds me of a slightly raunchier modern version of One on One but in a good way. It's nice to see more positive black father figures. Comedians David Allen Grier and Luenell also make appearances, and bring their flair to the show, which is always a good thing.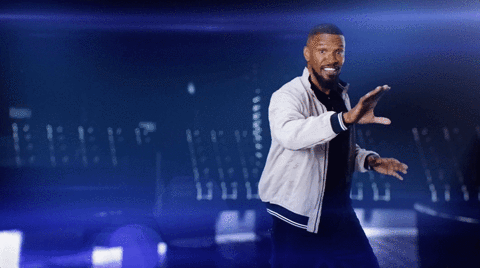 Well there you have it! Hope you enjoyed the Weekly Snap, and look forward to getting more great content from Blerd Point Of View! Till next time, fellow blerds!
Updated: May 2, 2021
Invincible (Amazon Prime)
I'll be honest, while I was somewhat familiar with the source material of Image Comics' Invincible, I was kind of surprised with how good this show is! Based on the comic by Robert Kirkman, Cory Walker and Ryan Ottley, Invincible is about a teenager named Mark Grayson, who develops superpowers and wants to be a hero, just like his dad. Little does he know, his dad is more Homelander than Superman. With the last five minutes of each episode, this show reminds viewers that while it's a cartoon it ain't Teen Titans Go! If I can describe it without spoilers, it's a cross of The Boys mixed with Young Justice. And if you need further convincing to watch the show, just watch the last 5 minutes of Episode one.
Them (Amazon Prime)
Man, do I miss Lovecraft Country! I miss seeing black folks using magic and technology to fight off racists in certain time periods. And while that show may or may not be coming back, I consider Them to be a sort of spiritual successor. The main premise of the show is about a black family moving from down South to California during the Great Migration of the early 1950s. While buying a new house in an all white neighborhood, the Emory family is attacked by both racist white neighbors and supernatural events that test their very sanity. So far, the story is dark and often, the monsters aren't even the scariest parts of the story. It's how much power the racists had back in those days.
Thunder Force (Netflix)
Remember movies like Hancock, and My Super Ex-Girlfriend, where it's a superhero movie, but not a part of a major franchise like the Marvel Cinematic Universe? Well, Netflix has you covered with Thunder Force, starring Mellisa McCartney and Octavia Spencer as two superheroes who are trying to stop a crime boss named "The King", whose plan is to release supervillains all over Chicago. It's a fairly entertaining action-comedy flick, with some standard CGI (it is a Netflix movie). But the main attraction is Spencer and McCartney. They have great chemistry together and makes the flaws don't really matter that much. They play off each other very well, and gives the film an early 2000's superhero movie feel.
And there you have it! The Weekly Snap, in a nutshell! Now, please believe, I WILL be doing full reviews of Invincible and Them at a later date. Till next time, my fellow Blerds!!!