Updated: Jun 21, 2021
Some great news in pop culture this week, fellow blerds! Hello, and welcome back to this edition of the Weekly Snap! Why don't we dive in, because we got some interesting news?
"Heroes don't do that"?
Recently, according to DC and Warner Bros. executives close to the tv show Harley Quinn, there was a deleted scene with Batman and Catwoman engaging in some…adult activities. The reason it was cut? "Heroes don't do that." Excuse me? So, y'all can make a whole-ass movie with Batman and Batgirl having sex on a rooftop. But Batman showing Catwoman some love, in an adult cartoon mind you, are too much?! The hypocrisy is not lost on me.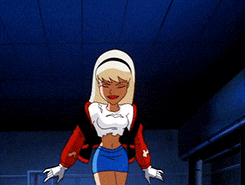 New "Flash" news!
Some good news from DC, though, director Andy Muschietti revealed the symbol for Supergirl's costume! That's right, not only are we getting two Batmen, with a possible appearance from the tv's version of The Flash, but now we're getting Superman's cousin?! I can't wait to see how this plays out!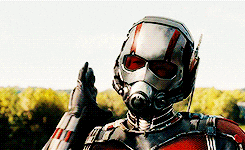 Ant-Man 3 in production!
Switching over to some Marvel news, actor Paul Rudd has confirmed that Ant-Man 3 is shooting in London, England! Personally, I wasn't a fan of either of the Ant-Man movies, but who knows? Maybe the third time's the charm, right?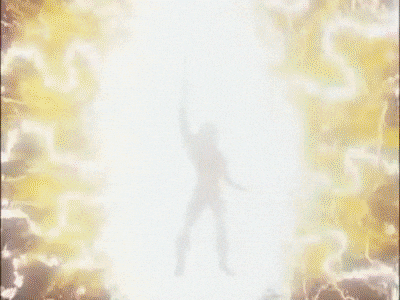 New "Masters of the Universe" cartoon!!!
"By the power of Greyskull!!!" From creator Kevin Smith, we're getting a new He-Man cartoon on Netflix! With a more mature theme around the series, all the gang's here! He-Man, Skeletor, Master-At-Arms, Lady Eve, and all the rest!!! Looks like a must-watch for sure.






What you get!
Exclusive Content
Prize Giveaways
Community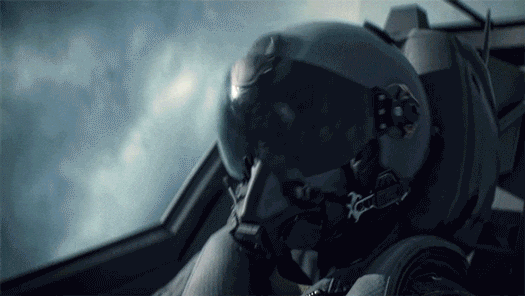 New game trailers!
A new "Guardians of The Galaxy" game? "Battlefield 2042"? Sounds ok (no campaign mode though, wack!) A new DLC of "Marvel's Avengers" with Black Panther and Wakanda in the forefront! But is it enough for players to come back to a dying game? Plus, Halo Infinite, Fallout London, Starfield, Redfall, and Pokemon Unite all have trailers released this week!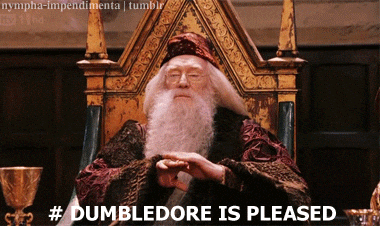 A "Harry Potter" store?! Can I get a Nimbus 3000?
Fans of Harry Potter, rejoice! A store has opened in New York, having plenty of merchandise from the movies! I remember having the special jelly beans that had all sorts of different flavors, from French toast to booger-flavored! I hope that they continue this, with all the cool memorabilia!
That's it for this week! Hope you enjoyed this Weekly Snap! Till next time, fellow blerds!!




Updated: Jun 17, 2021
Another week, another Weekly Snap, and what a week it has been! There's plenty of new and exciting projects and news released, so let's dig in!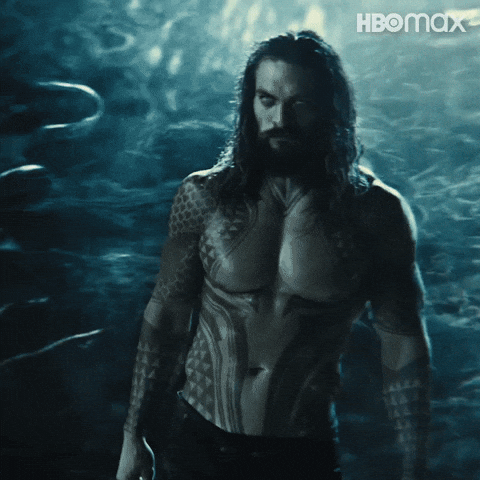 DC Making some waves!!!
I've been one of those die-hard DC fans that hope that the powers-that-be at Warner Brothers will finally get their collective stuff together and listen to the fans! Well, things are sort of looking up! On the CW show Batwoman, actor Carmus Johnson revealed on his Instagram post the first looks of his suit as Batwing, and it looks surprisingly good! In movie news, it's revealed that actor Dwayne Johnson will star in an animated movie about Superman's dog Krypto, in "DC League of Superpets"! More on the movies, we have a name for the new Aquaman sequel directed by James Gunn, called "Aquaman and The Lost Kingdom"! Finishing up our DC news, shows like Batgirl, Green Lantern Corps, and GCPD are headed to HBO Max! Plus, fans of Neil Gaiman's Sandman, rejoice! Netflix is making a series based on the character! Boba Fett Returns
The Book of Boba Fett has wrapped production and we should be getting the show later this year! Although we won't see The Mandalorian until next year, Star Wars fans can rejoice to see the original Mandalorian bounty hunter in his adventures! The Book of Boba Fett stars Temuera Morrison and Ming-Na Wen and should be coming to Disney Plus around Christmas! This Is The Way…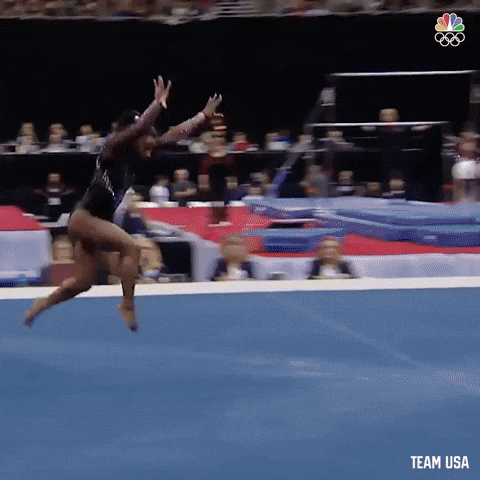 Black Woman Magic!!
A special congrats to singer, rapper, and dancer Teyana Taylor for being the very first black woman to be named Maxim's Sexiest Woman Alive! In sports, Gymnast Simone Biles on winning her seventh U.S. Gymnastics Championship title! Just another example of black excellence being shown! Congratulations to both icons!
See You, Space Cowboy…
I almost forgot that Netflix is creating a live-action Cowboy Bebop series, based on the hit anime! I'll be honest, I'm a little skeptical about one of my most beloved anime's coming to live-action, due to Hollywood not having the best track record of adaptations. In case you don't share my fears, just watch Dragonball Evolution or Ghost In The Shell. They missed the mark for me when compared to their anime sources. But, after seeing the cast of the Netflix show being interviewed, hope was (kind of) restored in me! Plus, the music composed Yoko Kanno is returning to give us the iconic music we know and love from the anime, so that's another reason to give it a shot. Cowboy Bebop on Netflix will be released sometime this fall!
That's all for now! Did I miss anything? Post your comments below, and till next time fellow blerds!
Did you miss me? Cause I missed all of you! Thanks for holding it down, while I took a much-needed vacation! And apparently, I missed a gang of new projects coming out in the last two weeks! So, without further ado, let's jump right into it!!!
New Music!!!
From J. Cole dropping a jewel of an album to the late great DMX blessing us with one final album, hip hop heads will have plenty to bump their heads to. I have been a big fan of DMX since the late '90s, with hits like "What's My Name", "Party Up", "Who We Be", and many others! So when he passed, I was gutted. But now, fans have a chance to hear the Dog growl one last time. As far as J. Cole, he has been constantly upgrading his wordplay. "False Prophets" is what really made me take notice of his skill. I can't wait to hear more of his material!
New Movie Trailers
So, we getting a new G.I. JOE movie, with Snake Eyes as the lead?! Yes, please! Snake Eyes: G.I. JOE Origins recently gave us a short teaser, but it instantly grabbed my interest! What I did notice was that Ray Park isn't playing the titular role, Henry Golding is. I understand the change of casting since Park is Caucasian and Golding is Asian. I just hope that the movie lives up to the hype the trailer shows. Also, I hope that the movie explains why Snake Eyes is silent in the other two movies, as opposed to this one!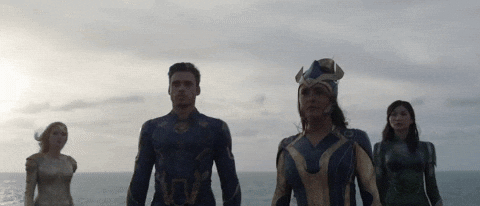 In the world of the MCU, we finally have the full trailer of Eternals, with Salma Hayek and Angelina Jolie! From the looks of it, we will get more backstory of these characters and possibly some existing ones, too (Thanos, anyone?). But my main question is….where the hell were they when Thanos came? Or Loki? Or Ultron? Hopefully, we'll get some answers in the movie.
New releases!!
From Army of The Dead, the fourth and sadly final season of Netflix's Castlevania, the final episode of Black Lightning, new episodes of The Bad Batch, and A Quiet Place 2 dropping in theaters, we have a lot of shows and movies to watch as the year heats up! I'm glad that Netflix gave director Zack Snyder full control for Army of The Dead (pay attention, Warner Brothers!) I'm still a season behind on Castlevania, and Black Lightning, so I'm playing catch up! But, from what I'm hearing, I have a lot to look forward to! As for A Quiet Place 2, I haven't even seen the first one, and there's no telling when theaters will open back up in my home city. So, I'll have to go out of town to see the sequel (damn you, COVID-19!)
That's it for now! Thanks again for patiently waiting for me to drop new material! I hope it will be worth the wait! Till next time, fellow blerds!!!
(Rest in Peace, Dark Man X, aka Earl Simmons...)