Hello all, and welcome back to another edition of the Weekly Snap! As usual, there's quite a lot of news to cover, so let's get into it!
A Possible Revival for Lovecraft Country?
Non sooner that we found out that HBO won't be renewing the hit show Lovecraft Country we get news that shows creator Misha Green just signed a deal with Apple! Could this mean we could get a revival to the show?! Keep your fingers crossed, fans! After all, if the show Brooklyn 99 can go from Fox to NBC, Lovecraft Country can be revived as well!
Marvel's "What If" Trailer!
Marvel and Disney have dropped another trailer of their series, What If! We see scenes of Tony Stark being saved by Killmonger, Peggy Carter being Captain Britan and T'challa (Voiced by Chadwick Boseman, in his last role.) teaming with Yondu from the Ravagers! I'm especially curious about the possible scenarios we're going to see take place! this show will be released on August 11th!
Star Wars: Visions Trailer
I've said often that anime and the Star Wars franchise would go together like cake and ice cream. So, imagine my elation when a new trailer showing different anime studios creating stories in the Star Wars universe was released! Star Wars: Visions is an anthology series, created by Geno Studios, Kinema Citrus, and Kamakazi Douga. From the trailer, we can expect to see plenty of new ideas take shapes, such as Samurai-esce Jedi Knights, beautiful new planets, and wonderful animation brought over from Japan! The show releases on September 22!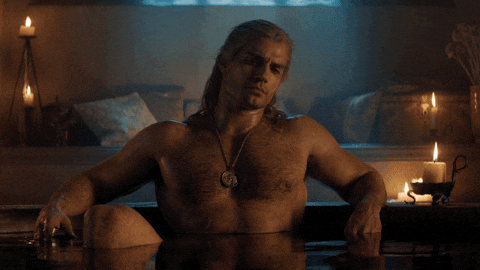 The White Wolf returns! "The Witcher" Season 2 trailer
Not gonna lie to you guys, I haven't played any of the Witcher games, or read any of the novels. I have, however, seen the first season of The Witcher, starring Henry Cavil! And from what I've seen from it, it looks impressive! A cool main character, some black mages, (represent!) sword fights, and a catchy theme song from a hilarious bard! Season 2 of The Witcher will drop on December 17th.
Other Coming Attractions
More trailers from movies and shows like Transformers: War for Cybertron Siege, Sweet Girl with Jason Momoa, Clifford The Big Red Dog, Season 3 of Titans, QueenPins have also been released! Is it wrong that feels Hollywood will mess up the Clifford movie?! Speaking of Hollywood, actor Dwayne Johnson has stated that production of the new DCEU movie Black Adam! Hopefully, this movie will knock it out of the park and set DC in the right direction, with their live-action movies.
That's all I have for now! Post what you think below, and till next time my fellow blerds! Don't forget to join. We have giveaways, exclusive content, and much more!
Welcome back everyone, and happy July 4th weekend! I hope all is well, and it's time for another edition of the Weekly Snap! There's quite a lot of news to cover, most of it good, but some are disappointing, so let's dive in!
Lovecraft Country not renewed for another season!
Sad to say, blerds, but it's true! The hit show from HBO, Lovecraft Country, will not be getting a second season. This comes as a shocker, considering all the love and support the show has gotten from fans! First, Watchman, now this!? Showrunner Misha Green has posted on her social media page her plans for another season, including the United States being divided into different sects, with black folks owning part of the country with magic! The first season was amazing, and perhaps with enough fan outcry, maybe another production company like Netflix can pick up the show! Keep your fingers crossed!
New cast members to John Wick and Transformers
While the latest addition to the story of Baba Yaga a.k.a John Wick is currently in production, some new faces may be seen. Actors Scott Adkins and Hiroyuki Sanada have joined the cast! Newcomers may recognize Adkins from hit movies like Undisputed 2 & 3, Ip Man 4, and Triple Threat! While Sanada has been recently seen in the latest Mortal Kombat movie, as well as Westworld, From the cast and the history of these films, it looks like the next movie's action scenes will be epic! On the Transformers development, actor Ron Pearlman has been cast as Optimus Primal! Fans may recognize him from Hellboy, Teen Titans, Sons of Anarchy, and other movies and shows! With his unique voice, along with voice actor Peter Cullen as Optimus Prime, it's sounding like the Autobots will have some Maximal company!
New Movie Trailers
New film trailers for movies like "Old", "Beckett", " Invasion", Don't Breathe 2", and "Mortal Kombat: Battle of The Realms" has been released this week! Quite a lot of coming attractions in the near future! Personally, I'm still waiting for Marvel to drop this new "Spider-Man No Way Home" trailer! C'mon, Marvel! Drop it already! Maybe they'll do it during the release (finally) of "Black Widow"...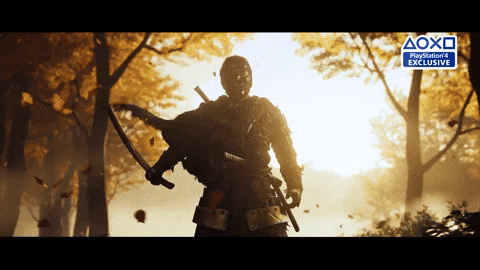 New Video Game News
For fans of Ghost of Tsushima, get ready because an expansion pack is coming, with an all-new island to explore! While I haven't finished the main story yet, I'll be more than happy to dive into the expansion pack! Also, look for titles, like Monster Hunter Stories 2, Curved Space, Warhammer Battlesector, Master Blaster Zero, and others this month!
That's all for this week! Post your comments below, and till next time fellow blerds!
The Beast Wars; Coming Soon?
To be perfectly honest, I'm not the biggest fan of the Transformers movies. But when it was announced that there was going to be another film involving the Maximals and Predicons, it caught my interest! Growing up, I was a huge fan of the Beast Wars cartoon. So I'll be awaiting the trailer for the new Transformers: Rise of The Beasts!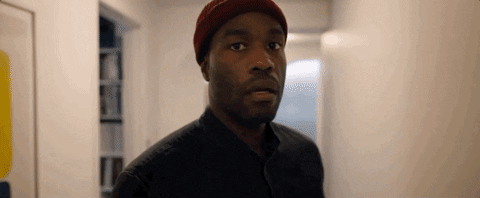 New Trailers !!!
From Marvel giving us kung-fu vibes with the latest Shang-Chi and The Legend of The Ten Rings (did you peep Wong fighting The Abomination in a cage?!), to Michael Myers wreaking havoc once again, in Halloween Kills, another Snake-Eyes: G.I. Joe Origins trailer, and M. Night Shayamalan possibly returning to form with a creepy movie called Old, movie theaters are looking to fill those seats! Plus, that Candyman trailer, though!!! I dare you to say his name five times. I DARE you!
Video Game release trailers!
If you're a fan of the Alien francise, then you might want to watch the latest trailer for Aliens: Fireteam Elite! Since Aliens is my personal favorite, I'm eager to try this one out, especially with the new type of xenomorphs in the game. Also, trailers for Minecraft X Sonic The Hedgehog, Demon Slayer: The Hinokame Chronicles, Rust and a Space Jam: A New Legacy are out now!
ANOTHER Batman Animated Movie? Sign me up!
While Warner Brothers are still getting their mess together with their live-action movies, they still have a good reputation with their animated features. Batman: The Long Halloween Part One has been released on demand. Based on the classic graphic novel of the same name, a young Batman teams up with Harvey Dent and Jim Gordon to fight off the likes of The Joker, Cat Woman, the Mafia and a emerging Two-Face!
That's it for this week! If i missed anything, please let me know! Till next time, fellow Blerds!