Hello all, and welcome back to another edition of the Weekly Snap! Some interesting news to cover, so here we go!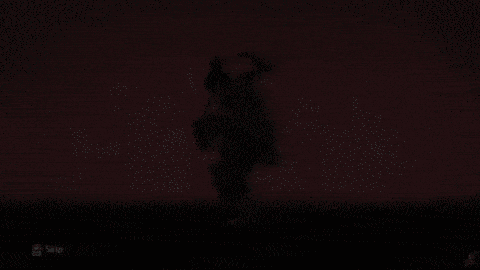 An Avatar rpg game?!
From Magpie Games, there will be a tabletop roleplaying game that's set in the universe of Avatar: The Last Airbender and The Legend of Korra! You can choose to be a bender of your favorite element or a swordsman or technologist. You can even choose which era you want to participate in; from Kyoshi and Roku to Aang and Korra! Personally, I'm interested in being an earthbender in Korra's Era! What about you? The game has already gained over $3 Million, on Kickstarter, so here's hoping that the game is released!
Let there be Carnage, indeed!
The second trailer for Venom; Let There Be Carnage is released. We see Tom Hardy's Eddie Brock and his Venom symbiote having a bit of a quarrel, in the trailer. Then Woody Harrelson's Kletus Cassidy wants Eddie to do an interview about him, only to bite Eddie, gaining a new symbiote of his own! From there, we finally see Carnage in his crimson glory! The first movie was a surprise hit, so I'll be eager to see which symbiote comes out on top!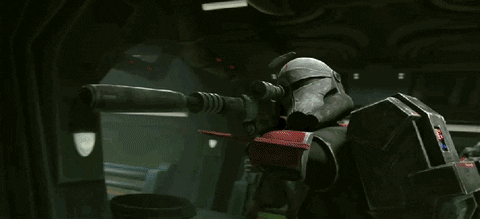 Another Season of The Bad Batch
It's official, the second season of Star Wars: The Bad Batch will be coming! After the events of the first season, it's clear that Lucasfilm and showrunner Dave Filoni aren't done with Clone Force 99 yet. While the first season had some filler episodes that dragged the main story, overall it was good. Stay tuned for my full review on season one!
Dear White People season 4!!!
Season 4 of Dear White People will be released late September on Netflix! I loved the show, and was surprised that a show based on the movie of the same name would be as successful (or as divisive, depending on who you ask). The show talked about subjects from racism, sexual harassment, interracial dating, and police abusing their power. Can't wait for the final season to drop!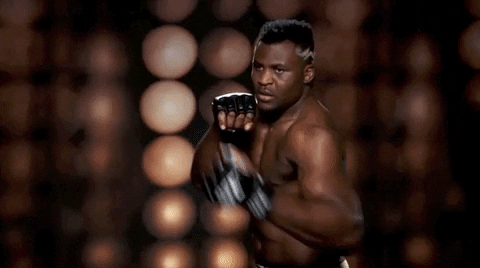 Champion vs Champion
At the time of this reading, The UFC now has TWO champions in the heavyweight division Ciryl Gane has beaten Derrick Lewis to gain the interim title! But, the reigning champion, Francis Ngannou is still active! So, we have two champs fighting for the undisputed title, hopefully later on this year! I know this is the first time we've covered sports here, but I'm a huge MMA fan, so this may be a quick fight, considering both men are expert strikers with dangerous power!
That's it for this week! Anything I missed? Post your comments below, and till next time fellow blerds!
Hello, all. Hope you're having a good weekend! This week, we have quite the juicy news to cover, especially concerning Marvel and Disney. So with that, let's jump into it!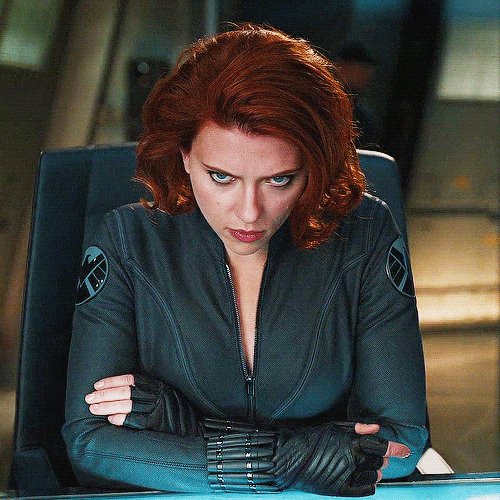 Black Widow vs Mickey Mouse
Well, this is something! Actress Scarlett Johansson is suing Disney over the streaming release of Black Widow. The actress's lawsuit claims that the stipulations of the film's release on Disney+ and theaters were a breach of her contract. And Marvel Studios' Kevin Feige isn't too happy with Disney either. While I can where Disney is coming from, with promoting the movie in theaters AND on their streaming platform, I do understand why Johannson and Feige are upset. Loss of profit is never good. Hopefully, the two parties can get this matter resolved!
Batmania!!!
A stuntman, wearing a costume very similar to what Ben Affleck wore in on the set of The Flash! So, not only are we going to get two Batmen, with Michael Keaton and Ben Affleck in the same movie, but we're getting a Supergirl too!? Count me in! Also, Batman The Long Halloween Part Two has been released! expect a full review later, and whether or not it's better than Part One. Finally, actor Winston Duke (Black Panther, Us) is cast as Batman in a Spotify podcast. The project, Batman Unburied, involves examining the victims of a new baddie, The Harvester, a new serial killer! Can't wait to hear how his Batman voice is!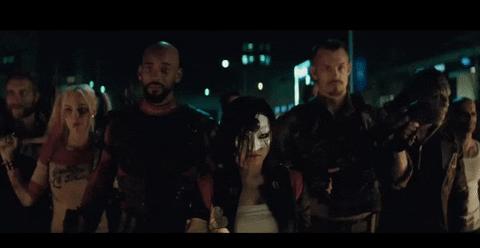 The Ayer Cut?
Director David Ayer has been discussed on the web, in lieu of the new Suicide Squad movie coming this Friday. According to him, his version of the previous Suicide Squad movie was cut by Warner Brothers Studios, much like Zack Snyder's Justice League film was cut back in 2017. While the first Suicide Squad has gotten mixed reviews from audiences and fans, I enjoyed it! Hopefully, Warner Brothers can finally release the Ayer Cut. I mean, if they finally released the Snyder Cut, then maybe we'll see the Ayer cut one day!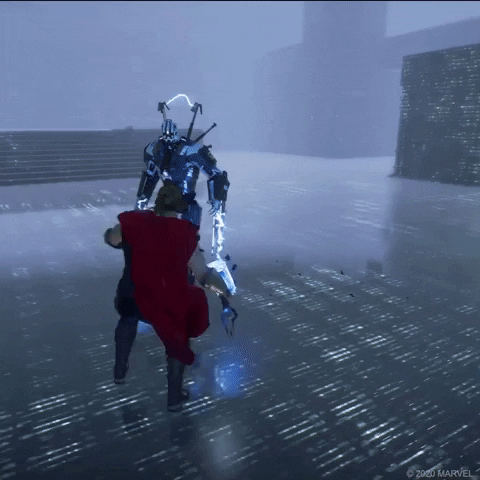 Wakanda comes to consoles!
The first DLC of Square Enix's Avengers will be released on August 17th, featuring Black Panther and the Dora Milaje! Now, you may be wondering, can this help the game bounce back? Especially after the bugs that the game suffered upon release and the lack of player support it has received. I'm thinking, not so much. But, with the game so cheap nowadays, it just might be worth the pickup, even with all incoming DLC's being free!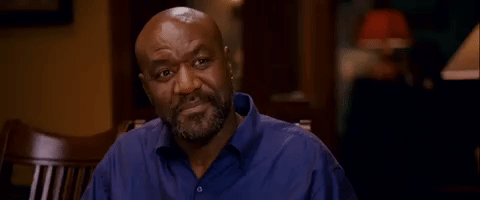 Nancy Boys coming to Amazon Prime!
Actor Delroy Lindo is set to star in a limited series "Nancy Boys" created by Neil Gaiman, the genius behind American Gods! The show will involve the African god of Mischief, Anansi, so we may see a guest appearance from actor Orlando Jones, who was on American Gods as Mr. Nancy. The show will be a six-episode series, and I'm eager to see Lindo in a new movie, especially since his great performance in Da 5 Bloodz
That's all for this week! Did I miss anything? Post your comments below, and till next time fellow blerds!
Updated: Aug 1, 2021
Hello again, everyone! Sorry for missing last week's Weekly Snap! Some technical issues on my part, and for that, I apologize! But, not to worry. We have plenty of news to report to make up for it. So, why don't we get started!
Emmy Nominations
Congratulations are in order, for shows including Black-Ish, Pose, The Mandalorian, Lovecraft Country, WandaVision, The Boys, and more for earning Emmy nominations. And while we all have our favorites, I find it surprising that Lovecraft Country nabbed as many as 18 nominations, considering that network HBO has decided not to pick the show up for another season. The Mandalorian has 12 nominations, but snubbed Pedro Pascal for best lead actor?! I sense a disturbance in the Force on that choice! Best of luck to all the shows nominated.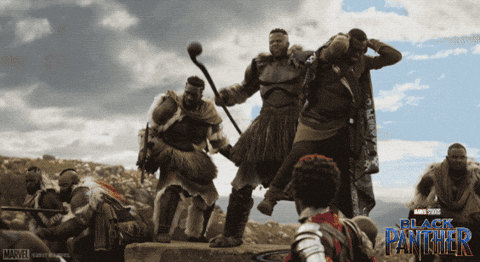 Casting call!!!
Actor Winston Duke, also known as M'Baku from Black Panther and Avengers Infinity War has signed on to reprise his role in the sequel! Here's hoping his role will be expanded further. Also joining the cast is actress Michela Coel! No word on what her role will be yet, but I'm confidant Marvel will announce it soon. Switching from Marvel to DC for a minute, actress Leslie Grace from "In The Heights" has been cast as the lead Barbara Gordon in the HBO Max film "Batgirl"! In the world of "John Wick", actor and action star Marko Zaror has been cast to appear in the fourth installment of the franchise! We hope to see some excellent fight scenes from him, in the movie! Finally, Michael B. Jordan has been reported to play Superman for HBO Max! While this rumor has been around for a while, Jordan's production company Outliner Society, will center the film around Val-Zod, the Earth 2 version of the Man of Steel!
Injustice Animated Movie
Fans of the hit fighting game, "Injustice: Gods Among Us" and "Injustice 2" rejoice! DC and Warner Brothers are releasing a movie based on the videogames and the graphic novels inspired by them. The main premise is that Superman's wife is killed by Joker, who kills him in response. That action causes a rift in the Justice League and changes Superman from hero to tyrant! Honestly, while I'm over the whole "Let's make Superman or a hero like Superman evil" trope, I am curious to see how this film will turn out.
An Animated Witcher cartoon?! Take my coins!
Coming off the success of the Netflix show, The Witcher, the streaming service is giving us an amine-styled movie, "The Witcher: Nightmare of The Wolf"! I'm not entirely sure where in the timeline this story takes place, but hopefully, it delves deeper into the lore of how Witchers came to be. Perhaps we'll get a guest appearance from Henry Cavil!
Jordan Peele makes another horror movie piece!
Modern-day horror maestro Jordan Peele is directing another horror movie called "Nope". The movie will star returning alum Daniel Kaluuya, Keke Palmer, and Steven Yeun! Although no premise has been released about the movie, we have a release date! "Nope" comes out September 22nd, 2022, only in theaters. Hopefully, we can enjoy this movie in a COVID-19 free world. Not saying I don't enjoy seeing new movies in theaters, but I do somewhat miss the whole "theater experience".
And that's all for now! Post your thoughts below, and till next time fellow blerds!