Welcome to another edition of the Weekly Snap! I know I've been slacking with my newsletter, but I'm back on the grind! And what news do we have to cover! So, let's go!
DC Fandome
DC fans, the wait is finally over, as we're treated with trailers from movies, such as The Batman, The Flash, Black Adam, and Aquaman and The Lost Kingdom and tv shows including Peacemaker, Naomi, Young Justice Phantoms, even new video game titles like Suicide Squad: Kill the Justice League and Gotham Knights! Combined with multiple comic book titles incoming, it's a good time to be a DC fan!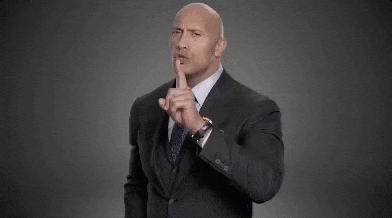 The Rock…as a Rapper?!
Apparently, Dwayne "The Rock" Johnson has won in the game of life. Former WWE star, actor and action hero, tequila maker, and now rapper! Teaming up with artists Tech N9ne, Joey Cool, and King Iso, they made a song called "Face Off", and it's actually hittin! Who knew that The Most Electrifying Man in Entertainment had bars like that?!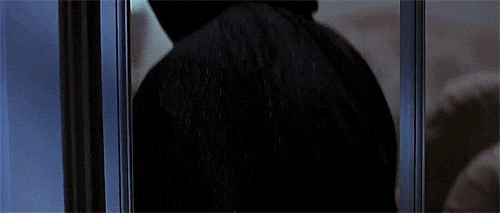 New Scream Trailer
Halloween is almost upon us, and while we all have our favorite horror/slasher movies, Ghostface is making a resurgence! Scream is back, with the original cast including Neve Campbell, Cortney Cox and David Arquette facing off against yet another copycat killer! While I vaguely remember the last Scream film, it's nice to see horror "heroes" make a comeback in today's society. Chucky has a tv show, Michael Myers is in theaters again, Candyman made sure to remember his name (like we'd ever forget.) All we need now is a new Wishmaster movie, and we're in business!
See you, Space Cowboy…
In anticipation of Netflix's adaptation of the live-action version of Cowboy Bebop, all the original episodes of the classic anime will be on the streaming service on October 21st! While some skepticism is still being held, especially with Hollywood's track record of anime adaptations (Dragonball Evolution, anyone?), hopefully, Netflix can get this right!
Delayed Marvel films!
Well, on the Marvel side of things, all 2022 films have been pushed back to later dates! From Doctor Strange: Multiverse of Madness, Thor: Love and Thunder, Black Panther: Wakanda Forever, and The Marvels, fans of the Marvel Cinematic Universe will have to wait a little longer.
That's it for now, fam! Be sure to like and share this if you can, and till next time fellow blerds!
Hello, all! Sorry for the long wait, but we. Are. BACK!!!!!! Back with another edition of the newsletter known as the Weekly Snap! We've got a LOT to cover, so I hope you enjoy this long post!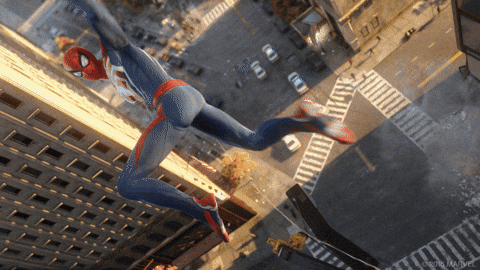 Sony Wins?
With the trailers of game titles such as Wolverine, Spider-Man PS5, God of War Ragnarok, and a remake of Star Wars: Knights of The Old Republic, one must wonder what the competition has in store! In addition, these are all excellent sequels to single-player action-adventure games which are sorely being missing in current gaming, in my humble opinion. Which title is your "day one" choice? For me, it's gotta be Spider-Man, especially since we're getting Miles Morales and Venom and Kraven The Hunter?! Plus, the voice of Candyman himself, Tony Todd, will be voicing Venom?! Say less…
New "The Batman" trailer?
With the event, DC Fandome coming closer, there will be a new trailer for Matt Reeves' The Batman movie coming October 16th. Now, I remember being …skeptical of the casting choice of Robert Pattinson being the next Bruce Wayne. Like, was Scott Adkins not available?! But when the first trailer was released, here I am, eagerly awaiting the next trailer. Speaking of DC Fandome, trailers of the Shazam sequel, Black Adam, and The Flash may be dropping in the event! Also, John Cena's Peacemaker series may release a full trailer since the teaser has already been dropped! Stay tuned!
"Halloween Kills", "No Time to Die", and "Matrix Resurrections trailers!
While we get to finally see the movie, No Time to Die, the 007 film with Daniel Craig's final outing, another trailer for the latest Michael Myers flick dropped. Imagine if the entire neighborhood just got tired of Michael's ish, and ganged up on him. That is what's gonna happen in Halloween Kills. And, now…the star of the bunch. Are you ready to go back into The Matrix?! We see a resurgent Neo in therapy, taking the blue pills!? Also, Carrie-Ann Moss is returning as Trinity, with a younger version of Morpheus played by Yahya Abdul-Mateen! (that guy keeps winning!) Although I was expecting a new Matrix movie from the Warner Bros. lineup, I didn't expect to be this excited! Hopefully, it lives up to the hype!
"Shang-Chi" cast under criticism
Despite Shang-Chi and The Legend of The Ten Rings being a success in theaters, actors Simu Liu and Awkafina have both gotten some criticism. Liu has once compared homosexuality to pedophilia, and Awkafina has been called out for the use of a "blaccent". While Liu's comments were from an older interview, he did say in a Twitter post that those comments were from an "immature version of himself". Awkafina, meanwhile has been finally confronted with the fact that she uses a "blaccent" in multiple forms of media, even though it comes across as her using it as a caricature of black culture. While I find these actions from the two of them not cancel-worthy, it does give each of them a moment to learn better. Cause when you know better, you do better…
Director Christopher Nolan leaving WB Studios?
Apparently, Nolan has had it, with their decisions to release movies for both theaters and streaming platforms. The director has left Warner Brothers and went with Universal Studios! While I can understand his frustration, especially since Tenet was made for movie theaters, I do see that during post-COVID 19 times, it's much safer to watch new movies at home.
"Hawkeye" Trailer!!
Well, it looks like Marvel's resident archer has a new trailer released! Hawkeye looks to be centered around Christmas, with newcomer Kate Bishop teaming up with Clint Barton! I wonder if we'll see how Clint was Ronin, during the time between Infinity War and Endgame, and whether or not he'll be accountable for his actions. Cause, technically, he did break the Sokovia Accords!
Sorry it this was a longer-than-normal post. Just trying to catch up! Hope you enjoyed this edition of the Weekly Snap, and till next time fellow blerds!
Hello, all! Welcome back to another edition of the Weekly Snap! Some surprising news in store for us, so let us get underway!
Top Gun, Mission Impossible, and Jackass all delayed!
This is kind of sad to report, but the movies, Top Gun Maverick, Mission Impossible, and Jackass have all been delayed for a 2022 release in theaters. I was personally hoping to see Top Gun in theaters, considering Tom Cruise is actually flying a plane in this one! And while this is disappointing, it's not unexpected to see various movies being delayed during this COVID-19 era. Hopefully, we can finally see No Time to Die, after so many delays.
Movie Trailers
Speaking of which, new movie trailers for various titles, like No Time to Die, Red Notice, Moonfall, have been released. While streaming services have been releasing movies, the actual movie theaters have been recovering slowly. One can only guess when will this uncertain period be over for the box office.
New Aquaman photos!
New photos of Jason Mamoa as Aquaman have been released, one in the now-classic orange and green suit, and one in all black. Supposedly, it's a stealth suit, so we'll see some covert operations in the next film. Perhaps Black Manta will reappear, and make a more impressive showing.
One Piece live-action
Well, apparently, Netflix has got the Anime bug, because a One Piece live-action adaptation has been approved. While the streaming service is giving us a Cowboy Bebop show, we're getting this too! Can Netflix pull this off, or will this be another failed adaptation like Dragonball Evolution?
That's it for now! Enjoy the three-day weekend, and until next time fellow blerds!