Wow, so after a long hiatus, Superman and Lois are going on another break?! Oh, well. At least I'm caught up with the last two episodes, and the show was just renewed for a third season! Could we possibly see some more heroes make an appearance on the show?! Maybe Flash, or a certain Dark Knight?! But we're getting ahead of ourselves. For now, I'll be summarizing the last few episodes, and give my own thoughts on the show thus far.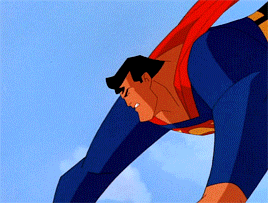 So, as Superman and the new "Bizzaro" clone discuss how the clone's world went haywire, they discover that cult leader Ally Allston is the key. Thanks to her strange pendant, she can cross worlds, in hopes of merging with her other self." To her followers, she calls it the "Inverse Method, which may have explained how Lois's sister, Lucy, is now one of Ally's followers. As the Lane family struggle with Lucy's devotion to the cult, Jonathan and Jordan are dealing with the fact that Jonathan has been using X-Kryptonite as a drug to enhance his performance as an athlete. While he lies about his new powers, Jordan covers for him, cause that's what brothers do.
Speaking of brothers, after Superman refuses to work with Lt. Anderson, who ends up subduing Clark under Red Sun radiation, Superman and brother Tal-Rho are reunited in prison! Of course, Tal-Rho mocks Superman for siding with the humans, but when he's being tortured by the renegade military officer, Tal-Rho decides to work with Superman. They break free and head for Tal-Rho's Fortress, where they devise a plan to deal with Allston. As Anderson goes AWOL and tries to kill the Kryptonians himself! After gassing Superman and shooting Tal-Rho, it's up to the "clone" to stop Anderson. Bizarro eventually succeeds but dies in the process. Superman flies his brother to the sum, restoring Tal-Rho's powers.
There's also a subplot dealing with John Henry Irons (Steel) and his daughter. Natalie is giving Superman the cold shoulder due to her father being injured in battle. Not only that but the fact that in their world, John Henry and Lois were married. Eventually, though, she squashes the beef with her and Clark. Clark even offers the Irons family a house to live in that he owned, so it's all good. While Jonathan's drug-using has caught up with him, Jordan once again bails him out, beating up the dealer Jon got the drugs from. Meanwhile, Lucy, who was thought to be dead, was alive and survived Ally Allston's attempt to merge with their doppelgangers from alternate earths. She drugs her father, now retired Gen. Sam Lane, and here we are!
While I'm impressed with the visuals of the show, especially with it being a CW show, some of the subplots like the mayoral race with Lana Lang, the teen romance, and the cult storylines kinda slow everything else down. And now that Bizzaro is dead, one wonders who will be the season's big bad? Will Ally merge with her other self, and become unstoppable? Will Steel finally get an upgrade to his suit?! Time will tell. Till next time fellow blerds!!