Wow, so after a long hiatus, Superman and Lois are going on another break?! Oh, well. At least I'm caught up with the last two episodes, and the show was just renewed for a third season! Could we possibly see some more heroes make an appearance on the show?! Maybe Flash, or a certain Dark Knight?! But we're getting ahead of ourselves. For now, I'll be summarizing the last few episodes, and give my own thoughts on the show thus far.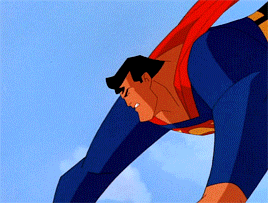 So, as Superman and the new "Bizzaro" clone discuss how the clone's world went haywire, they discover that cult leader Ally Allston is the key. Thanks to her strange pendant, she can cross worlds, in hopes of merging with her other self." To her followers, she calls it the "Inverse Method, which may have explained how Lois's sister, Lucy, is now one of Ally's followers. As the Lane family struggle with Lucy's devotion to the cult, Jonathan and Jordan are dealing with the fact that Jonathan has been using X-Kryptonite as a drug to enhance his performance as an athlete. While he lies about his new powers, Jordan covers for him, cause that's what brothers do.
Speaking of brothers, after Superman refuses to work with Lt. Anderson, who ends up subduing Clark under Red Sun radiation, Superman and brother Tal-Rho are reunited in prison! Of course, Tal-Rho mocks Superman for siding with the humans, but when he's being tortured by the renegade military officer, Tal-Rho decides to work with Superman. They break free and head for Tal-Rho's Fortress, where they devise a plan to deal with Allston. As Anderson goes AWOL and tries to kill the Kryptonians himself! After gassing Superman and shooting Tal-Rho, it's up to the "clone" to stop Anderson. Bizarro eventually succeeds but dies in the process. Superman flies his brother to the sum, restoring Tal-Rho's powers.
There's also a subplot dealing with John Henry Irons (Steel) and his daughter. Natalie is giving Superman the cold shoulder due to her father being injured in battle. Not only that but the fact that in their world, John Henry and Lois were married. Eventually, though, she squashes the beef with her and Clark. Clark even offers the Irons family a house to live in that he owned, so it's all good. While Jonathan's drug-using has caught up with him, Jordan once again bails him out, beating up the dealer Jon got the drugs from. Meanwhile, Lucy, who was thought to be dead, was alive and survived Ally Allston's attempt to merge with their doppelgangers from alternate earths. She drugs her father, now retired Gen. Sam Lane, and here we are!
While I'm impressed with the visuals of the show, especially with it being a CW show, some of the subplots like the mayoral race with Lana Lang, the teen romance, and the cult storylines kinda slow everything else down. And now that Bizzaro is dead, one wonders who will be the season's big bad? Will Ally merge with her other self, and become unstoppable? Will Steel finally get an upgrade to his suit?! Time will tell. Till next time fellow blerds!!
The last episode of Superman and Lois before they go on yet another long spring break is here! (Seriously, Warner Bros. What's with these long delays on your shows! I'm still waiting for Young Justice Phantoms to come back!) As always SPOILERS AHEAD!!!
While still reeling from the encounter with Bizzaro, Clarks is starting to understand why his visions are causing pain and the cause of them. He's beginning to see what Bizzaro sees, as Bizzaro is over in the Arctic circle, using his powers and causing Clark more discomfort. As Clark and John try to strategize on how to handle this clone. Lois is investigating a cult that her sister Lucy is a part of. She tries to get the leader of that cult to let her sister go, but after the cult leader gets too personal, Lois makes it her personal mission to expose her for the fraud that she is. Unfortunately, Lois' sister heard the whole conversation, so Lois' relationship is even more strained. As for the Kent boys, Jonathan is still using kryptonite to enhance his football game, and Jordan is caught using his powers to stop a robbery. Luckily, Gen. Sam Lane, now retired, agrees to help Jordan train with his abilities.
As the Bizzaro clone is still wreaking havoc, the U.S Military sends their Supermen to deal with him, but Bizzaro is too strong for them, as it kills two of the Super-Soldiers! John Henry Iron tries to help, but his suit is too weak, and he ends up injured in the scuffle. Superman fights him off and rushes John Henry to the hospital, where John Henry's daughter blames Superman for what happened. All while this is going on, Lois's co-worker is tired of Lois keeping secrets about her work, so she talks to the Cult Leader and insists on knowing everything.
While this episode will begin the mid-season break, as a show, Superman And Lois continues to impress. While again It's the CW and the teenage drama can drag the show down, it excels with the cinematography and the increase of action. Now that the show is on break, here are some things that I hope to see when it returns.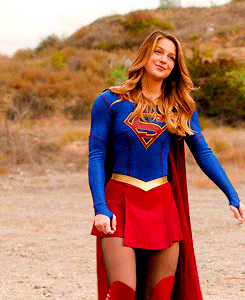 · A Supergirl appearance. It makes all the sense in the world that Clark's cousin makes a guest appearance in this season. Especially when it reported that The Cw Network isn't making any money, so it may be the last time we see this version of Superman and Supergirl
· John Henry getting an armor upgrade. Let's be real, that suit he wears is trash. He looks like the discount version of Doomguy of Master Chief. Hopefully, Irons gets a new suit that looks more like his comic-book counterpart.
·
More fights! While the action scenes have improved, it would be nice to see a little more of them. I know that they're operating on a limited budget due to it being a television show, but they could be more creative.
That's all for me, guys! Post what you think below, and till next time fellow blerds!
Ish is starting to get real, on Superman And Lois! Clark's control over his powers is getting worse, as he senses something breaking out of the mines. Every time he goes near, his powers are in flux. This review will cover both episodes, The Ties That Bind and The Thing In The Mines.
The Ties That Bind involves Superman temporarily releasing his evil brother Tal-Rho from his red sun prison, and asks information about the Eradicator system that Tal-Rho used on him. Superman has been having more visions that affect his control. Tal-Rho suggests that he go to his fortress in the desert, to find answers. Jordan and his new girlfriend are having relationship issues, and Jordan wants to tell her his secret. Bad Idea, but this is the CW, so I'm guessing it'll happen later in the season. Lois is under pressure about a story involving her sister. We also see Superman at odds with the U.S. Government, specifically Lt. Anderson, about him acting in America. When Superman attempts to stop a criminal using a variant of kryptonite, the U.S sanctioned super-soldiers show up! Back in the mines of Smallville, a creature is continuing to break out from underneath the rubble. I'm still thinking that this is Doomsday, but the next episode completely proves me wrong!
The Thing In The Mines is the better episode, IMO. Superman's visions are at an apex, with him losing control of his anger! Snapping at his family, Clark is afraid that he will hurt some, so he asks John-Henry Irons to investigate the mines. Lois asks her retired military father to help with the military and to solve a family problem. Jonathan and Jordan are having girl trouble, with Jordan wanting to tell his girlfriend his secret (which sets Clark OFF!!) Jonathan discovers that one of his teammates is using a version of kryptonite that gives him a boost in strength, but his girlfriend is the one selling it! The creature finally breaks free, Superman hears it and flies off to fight it. Overwhelmed, John-Henry joins the fight but is easily tossed aside. As it turns out, the creature isn't Doomsday, but a clone of Superman! The Bizzaro clone speaks Kryptonian for a minute, then flies off!
So, The CW played us, with the trick-bag Villian switch! Now, we know that Bizzaro does everything Superman does but backward. Superman has heat vision, Bizzaro has Freeze Vision. Superman is smart, Bizzaro is dumb. We'll see how this interpretation of Bizzaro will be portrayed! Till next time, fellow blerds!