I gotta say, with the new direction Warner Brothers was going with their animated movies, I was skeptical of their new releases. However, when I watched this film, not only did it exceed my expectations, but it successfully adapted on of the best Batman graphic novels of all time! "Batman: The Long Halloween" features a rookie Dark Knight teaming up with Commissioner Gordon and District Attorney Harvey Dent to hunt down a serial killer who targets mobsters connected to the Falcone crime family during holidays. The movie also features appearances from Catwoman (voiced by Naya Rivera, in her last role before she died, tragically) and the Joker, as Batman tries to solve the mystery of these killings.
"Batman: The Long Halloween" also focuses on the personal lives of Bruce Wayne, as he struggles with being Batman while keeping a relationship with Selina Kyle, Gordon being a husband and father while still being a cop, and Dent's struggle with staying true to the law while seeking other means of justice. The movie does a good job adapting most of the graphic novel of the same name to animation, while changing some details and padding some moments in the story, to add more action. But perhaps, my most enjoyable parts about the movie was the overall theme of it. It felt less like a usual superhero story, and more like a crime thriller! The lack of a musical score in certain scenes really makes you pay attention to the events on screen, and it does give you vibes of a crime mystery.
Another noticeable feature is that Batman is not the all powerful "prep-time" crime fighter that he's usually depicted as in most comics or animated movies. Throughout the film, he's constantly challenged to actually solve crimes, not just fight criminals with his fists. He's constantly one step behind the killer, "Holiday", before he puts two and two together. And even then, more questions than answers arrive! The voice acting is also great, which is expected from DC animated movies. From Jenson Akcles, Troy Baker, Billy Burke, Naya Rivera, and Alastair Duncan, each character is fleshed out, and it's a wonderful feeling. The only real negative I have, is that the story is split into two parts. Normally, this is a 50-50 chance of success. In usual two-parter movies, one part is usually better than the other. Hopefully, part two will be at least, equal in entertainment value. Especially with what happens in the novel!
Overall, I give "Batman: The Long Halloween", a 8 out of 10! What did you think? Post your comments bellow, and till next time fellow blerds!
This is a list from the best to worst. If you are here you are a member so thank you! Ah, the Fast and Furious Franchise. It went from simple street racing with NOS-injected Skylines to stealing from mob bosses to stopping international terrorists! I hear that the team is teaming up with the Transformers next! (Not really, but it would be an interesting movie!) Since the latest film is coming out this week, I thought it fitting that we do a ranking of all the Fast and Furious movies currently out! Fair warning, Hobbs and Shaw won't be on the list, considering it's a spin-off! So, let's get into it!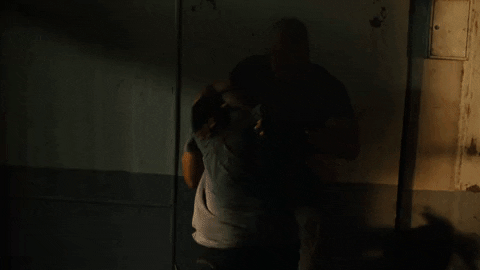 Fast Five
Let's get the best out of the way! When it was announced that star Dwayne "The Rock" Johnson was going to be in it, that was the deciding factor for me! We never got to see Sly vs Arnie in their prime, but fortunately, we got Vin vs Rocky! While this movie had some of the usual stuff in these movies, this one really felt like Ocean's Eleven mixed with The Expendables! Plus, they brought back some familiar faces, with Vince from the first movie and a surprise ending scene!
The Fast and Furious: Tokyo Drift
Showing newcomers a whole new style of racing, Tokyo Drift doesn't get the love and respect it deserves. With the main cast M.I.A (A certain someone does make a surprise appearance), this left fans somewhat vexed. But with the driving at the forefront, and the introduction of newcomer Han, Tokyo Drift brought it back to its roots. Plus, they had Sonny Chiba a.k.a The Street Fighter in this, as a Yakuza crime boss!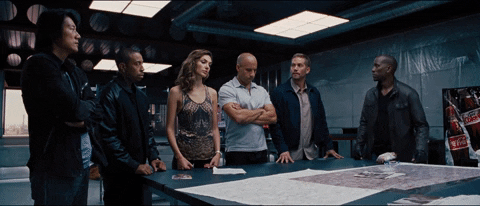 Fast and Furious 6
With the team facing off against their polar opposites, Furious 6 brought more action, Dom and Hobbs looking like the ultimate tag-team AND a surprise ending going all the way back to Tokyo Drift! I mean, Jason Statham a.k.a The Transporter himself, "killing" Han, about to wage war with Dom and his family?! Genius!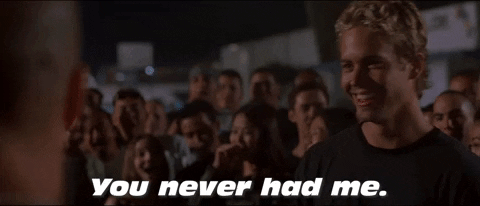 The Fast and The Furious
The one that started it all! When Ja Rule was the hottest rapper out, nu-rap was a thing, and the fills were all about racing and family. Basically, this was like the next generation's Point Break, but on the same level! The soundtrack was fire (aren't they all?!) and the movie that sparked some clones, like Torque and Biker Boyz!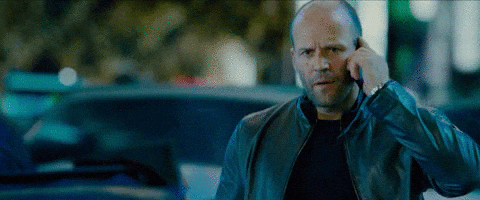 Furious 7
This was a decent one, and I love how Jason Statham was all Terminator in this film, but this one had one too many subplot in it. Like Letty's memory loss, Brian's thinking about retirement, or Hobbs laid up for most of the film! I will say that the ending, with Dom and Brian driving away with "See You Again" did have me tearing up, especially after the death of Paul Walker.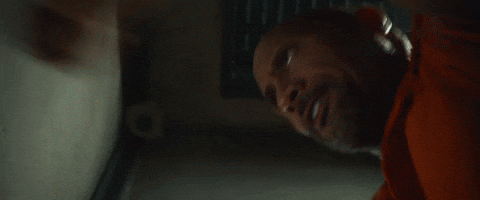 The Fate of The Furious
The action was predictable but enjoying, and it was nice to see Charlize Theron and Hellen Mirren introduced in the films, but the main reason it's so low on my list, is because of how they just forgot that Shaw "killed" Han…and basically said, "It's all good!" I mean, what happened to family?! After all that preaching about family and loyalty, Shaw was forgiven?! After what happened in the last film?!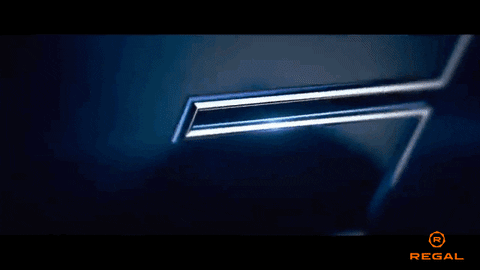 Fast 9
They did the unthinkable! They actually found a way to go into space! While I didn't really see John Cena as the big bad this time around, the reintroduction of Han was good. Plus the backstory of how Dom lost his dad, and the stunts with magnets was pretty awesome! Do and Letty being the protective parents to baby Brian was also a nice touch, with them being prepared for any threats wanting payback for all the missions they've been on. I just wish we could get rid of Cypher, once and for all!
Fast and Furious
The movie that brought everyone back…well, almost! Dom, Brian, Letty, and Mia reunited, and it felt so good! With the crew back together, this one felt a little more like the movies of old, where Dom and Brian were brothers-in-arms. We could have had some more racing, and the final action piece in the tunnels in the desert was a bit bland, but it wasn't the worst.
2 Fast 2 Furious
Yeah, this one is at the bottom of the barrel. They replaced Vin Diesel with Tyrese, and while the inclusion of Ludacris was great (not to mention his song "Act A Fool") I just felt like this film can't compete with its brothers! But we got to give props to John Singleton for directing, rest in peace!
That's it for my ranking of all of the Fast and Furious movies! Where would you place these movies in your ranking? Post your thoughts below, and until next time fellow blerds!