Happy birthday to Hip-Hop! Perhaps the most popular genre of music today, Hip-Hop has been through an evolution that created some of the world's best MCs, songs, sub-genres, clothing, and so much more. From the heart of where it originated, The Bronx, to the "dirty" South, to the West Coast, and even traveling international, Hip-Hop has stood the test of time. In this special article, we'll be going briefly over the history of Hip-Hop, how it changed, and where it stands now.
From the turntables of DJ Kool Herc scratching records and introducing a new style in the South Bronx, to graffiti art on the subways, to breakdancing and beyond, the late 70s' and early 80s in New York was the birthplace of Hip-Hop. With artists like Slick Rick, and Dougie. E. Fresh, Grandmaster Flash, KRS-ONE, the genre showcased DJ's "scratching" records and blending songs, rappers with their rhymes and fashion that still is the backbone for today's looks.
The late '80s and '90s brought in more "hardcore" acts, such as N.W.A, Public Enemy, Biggie Smalls, Tupac, Snoop Dogg, and the Wu-Tang Clan. It was also a boom for more female artists. Roxanne Shante, MC Lyte, Queen Latifah, Lil Kim, Foxy Brown, and Missy Elliot were paving the way for more to come. Other groups like Gang Starr, Outkast, Del La Soul, and The Roots began to lay their foundations that would last decades. Label studios were also on the rise. Def Jam, Bad Boy, Rukus, and Death Row were churning out hits non-stop. Sadly, it was also bringing gang violence, drugs, and misogyny into the music. Record labels were pressured to either change lyrics or create some sort of warning for young listeners. But that didn't deter artists from expressing themselves.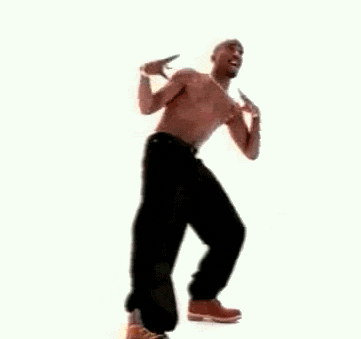 The 2000s, to some, was perhaps the peak of the genre. 50 Cent and G-Unit, Eminem, Ja Rule, and Murda Inc, Roc-A-Fela and the Diplomats, D-Block, DMX and Ruff Ryders, Nelly, T.I., Mos Def, Talib Kwali, Kanye West, the introduction of "backpack hip-hop" with acts like Lupe Fiasco, Little Brother, MF Doom, and others. Fast forward to the present, and we have Megan Thee Stallion, Kendrick Lamar, J.Cole, Tobe Nwigwe, Nicki Minaj, and Run The Jewels topping the charts. As of now, Hip-Hop is the number one music genre in the world. Not only a giant in music, but Hip-Hop has also inspired so much. Clothing lines, television, movies, and even video games. (STILL waiting on remastered versions of Def Jam: Fight for NY and NFL Street!)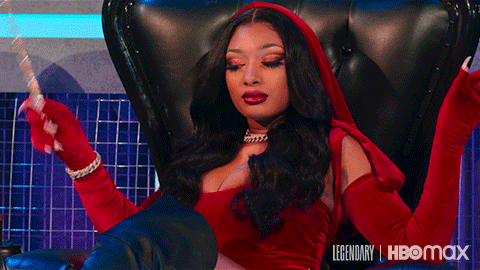 Question: When did you first fall in love with Hip-Hop? For me, it was when I heard Common's The Light. While well are that LL Cool J was serenading the ladies with his lyrics (Hey, Lover, I Need Love, Doin It Well…bangers), it was Common that really made me listen and appreciate lyricism. While I got down with Ice Cube, Jadakiss, and Redman who were raw (but also lyrical), artists such as Common, Guru, Black Thought, and GZA made me truly appreciate the craft.
That's it for me, fam! Now, I know that I left some artists and sub-genres out, but it's literally too many to list! Tell me when you first fell in love with Hip-Hop (special props to the movie, Brown Sugar, for that quote.) and drop your favorite rapper in the comments. Till next time, fellow blerds!
Pop Quiz, where were you on March 17, 1997? If you were like me, then you were still watching cartoons on television (remember watching the toons on actual tv, instead of streaming them?! What an age.). Back in the day, Cartoon Network was still in its infancy, showing classics like Loony Tunes¸and the Hanna Barbera cartoons. But then, something new was given to us. Something new that would forever shape how generations would see animation for decades to come. It was called …Toonami! At the time of this post, it will have been 25 years, since Toonami first aired. 25 years of quality entertainment, gateways to new shows. It also featured heartwarming motivational promo's, voiced by actors such as Peter Cullen (Optimus Prime from Transformers) and later Steve Blum (perhaps most famous for Spike Speigel from Cowboy Bebop), who would also voice the show's original character, T.O.M. This post will be a tribute to the legendary show that put people on to so much greatness, and how it continues to so much greatness.
Back in 1997, Toonami was being narrated by Space Ghost villain, Moltar. The show's running block would showcase classic cartoons like ThunderCats, Voltron, and Johnny Quest. While these shows weren't anything "new", they would serve as a type of action block in Cartoon Network's programming. Then, on July 13, 1999, things started to change. Toonami was rebranded with a new line-up, introducing a new host, T.O.M., giving a needed facelift to the show, with futuristic surroundings. The show's running block would add anime like Sailor Moon, Dragonball Z, Gundam Wing, The Big O, and Outlaw Star. They even added some music videos, like Daft Punk's One More Time, and Gorillaz's Clint Eastwood. With Toonami increasing in popularity, they added a new programming block. The Midnight Run featured more violence and blood that was previously censored during the weekdays.
They also had their own individual shows, featuring T.O.M, with The Intruder, Lockdown, Trapped in Hyperspace, and Endgame. They even released a music album, Deep Space Bass, which had music from their many (and epic) motivational promos that aired in between shows. As the years progressed, so too did Toonami's added shows. Hits like Naruto, Neon Genesis Evangelion, One Piece, Zatch Bell, Justice League, Teen Titans, Pokemon Chronicles, and others were featured during the show's block. Fans all over the world had a place to either continue to enjoy great content or experience it for the first time. They even started to add movies, like Howl's Moving Castle, Spirited Away, Gundam Wing: Endless Waltz, and more. Having specials, like "Giant Robot Week", "Rising Sun" and "New Year's Evil" didn't hurt with bringing in viewers either. Hell, back in the day, kids would literally run home and catch up on the latest episode of their favorite show. Toonami became more than a TV block about cartoons. It became a place where if you felt like you had a bad day, or if you just wanted to escape, T.O.M was there to give you advice and remind you that everything was gonna be alright.
But nothing lasts forever. Including Toonami, as back in September of 2008, Cartoon Network made the announcement that crushed a generation. They're canceling Toonami, due to low ratings. Fans over the world were devastated, as they hard T.O.M's final farewell to the viewers in 2009. I remember seeing the broadcast. As T.O.M was saying goodbye, it felt like the end of an era. After all, the age of streaming was beginning, and YouTube became the source for rewatching shows for free, thanks to people uploading cartoons piece by piece on the site. And with more cable channels having their own programming, it felt like we were losing something vital to our lives. Although we still have Adult Swim, something was missing. Then on April 1st, 2012, Cartoon Network pulled one of the best pranks on viewers. Fone one night only, Toonami was back. Showing all the anime that we grew up on, fans were elated! From there, fans on Twitter began hashtags, catching the attention of executives. On May 16th, our prayers were answered. Toonami would be airing on Adult Swim, featuring new shows for viewers to enjoy, as well as classics from their vault.
Thanks to the power and hope of the fans, Toonami came back and to this day, continues to run showcasing some of the best animation ever created. For me, I didn't really know what anime was until I saw some of the now-classic promos that still inspire to this day. I, for one, credit the television block for listening to the fans and giving newcomers I can't draw to save my life, but seeing different stories being told played a big part in sharing my creativity with this blog. Happy Toonami Day, blerds! Till next time!
Updated: Jun 29, 2021
When I first heard of Netflix making an anime about a black samurai, I was intrigued. When I later found out that it was loosely based on the real-life African Samurai Yasuke, and that actor Lakeith Stanfield was voicing the role, it was on my list immediately! Yasuke is now on Netflix for streaming. The main premise is a black Samurai, now a boatman is charged with protecting a young girl with strange powers from an evil warlord who wants to absorb her abilities. Along the way, we get flashbacks of how Yasuke ended up in Japan and how he served under Oda Nobunaga in 16th Century Japan. Some spoilers present, so read at your own risk!
Ok, let's get to the good! First off, the composer Flying Lotus should get a pay raise because the music is FIRE!!! From the opening theme to the ending credits all the music sounds really good. Definitely need an album release, ASAP! The action was also pretty wild, from swords slashing through demons to magic and huge Mechs blasting laser beams. It's a blend of old-school sorcery and futuristic tech, that can sometimes be off-putting due to the time period. Stanfield himself does a good job, with his voice-over work. He can be a little stoic at certain moments, but overall he gets the job done. The character design of Yasuke is also done well, thankfully forgoing the tired and racist caricatures that are found in anime.
Now for the bad. To be honest, there's not much worse in this series, other than some plot points not really making much sense. Yasuke protects girl Saki, there's this band of warriors hired to kidnap the girl for the evil warlord. Most of them are actually very cool, but we have very little idea who they are and how they have these strange abilities. They're just mercenaries with strange powers, who work for the evil priest Abraham. And towards the end, only one of them survived the battle between Saki's doctor Morisuke, and the Daimyo! I got kind of a Seventh Samurai vibe from them. I wish we got more of them. There's also this character, Abraham, who's a priest of the Catholic Church, who associates Yasuke with less than kind words. (Was GLAD when he got his just due!) And the episodes' runtime is kind of short, with only about 25 minutes and just six episodes!
Overall, I enjoyed Yasuke and gave it a 7.5 out of 10! What did you think!? Post your thoughts below and till next time fellow blerds!!!