The movie that, supposedly, will put the DCEU back on track is out! Black Adam, starring Dwayne "The Rock" Johnson, Aldis Hodge, Pierce Brosnan, Sara Shahi, Noah Centineo, Quintessa Swindell, showcases an anti-hero on the road to either destruction or redemption. In the country of Kahndaq, the people are being controlled by the criminal organization, Intergang. The mythical figure, Teth Adam, a being with the powers of a god, is resurrected. After destroying his enemies in brutal fashion, the Justice Society is contacted to take him down. All the while, an ancient evil is being awakened and will consume Kahndaq unless it can be stopped. Before I continue, SPOILERS AHEAD!!! READ AT YOUR OWN RISK!!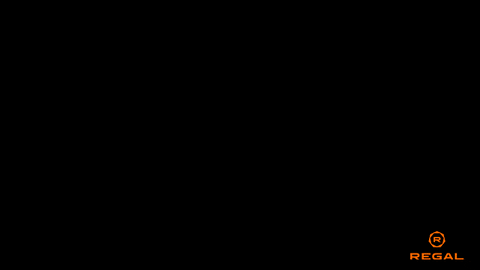 Alright! Black Adam is out, and it's definitely not worth the 39% that Rotten Tomatoes gave it! Like, really?! From the first time we see Johnson as Adam, we clearly see that Adam is an anti-hero! From vaporizing mercenaries to single-handedly going toe-to-toe with the Justice Society, Black Adam is bringing "Black Air Force 1 energy"! Never backing down, and reluctant to be called a "hero" or "champion", Adam is also a man with regret. Originally, it was his son who was chosen by the Wizards (the same who were mentioned in Shazam! Point for continuity!) to save Kahndaq from an evil king. But when the king couldn't kill the Wizards' champion, he targeted his family. After killing his mother, the champion, Hurut, transferred his powers to Teth Adam…after being killed by the king's men! Rageful Teth-Adam kills the king, nearly destroying all Kahndaq in the process. The Council of Wizards (with Djimon Hounsou making a special appearance) detain Adam in a tomb for 5,000 years!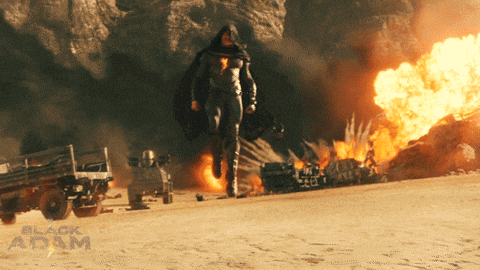 Seeing the Justice Society was a real treat! Hodge as Hawkman was great, however, his character as the leader was an interesting choice, considering Hawkman is known to be more of a wildcard, fighting first and thinking later. Doctor Fate, played by Brosnan, was genius casting and was low-key the M.V.P of the team! I already know the incoming "Oh, he's a Doctor Strange rip-off!!" comments are coming. I would like to remind the casual fans that Fate was created first, and while there are some similarities between the two, there are more than enough differences. In the film, it seems like Fate isn't as controlled by the helmet of Nabu and can pretty much do what Strange can and then some. Atom Smasher and Cyclone (Centineo and Swindell) represent the next generation of heroes. While they serve their purpose, I feel they could have used more character development. Adrianna Tomaz (Shai) is the professor who brought Adam back and tells the Justice Society that while they may stand for justice, they haven't brought it to her country. Intergang had the country in a police state while pillaging resources for years, but the Justice Society was nowhere to be found. Which is one of the reasons why she believes in Adam being a champion of the people. The very mention that Intergang, itself, is in the picture is very interesting. Since Intergang relates to the villain, Darkseid, can we assume that he will make an appearance?! The fights are amazing, as well, having some slow-motion moments that really feel like a cartoon come to life. Also, more continuity is present, as both Viola Davis and Jennifer Holland reprise their roles as Amanda Waller and Agent Harcourt from The Suicide Squad and Peacemaker!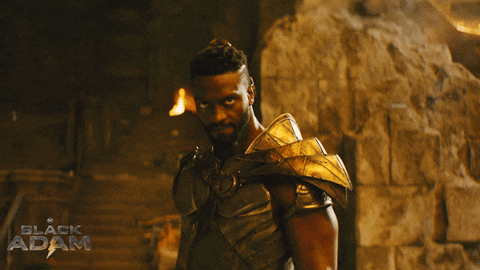 Alright, time for the negative! For one, the villain of the film, Ishmael/Sabbac (played by Marwab Kenzari) is a little one-note. The whole" you killed my descendant, now I'll exact revenge" deal is one-dimensional. Some more character development could have been used, but this is an action movie. Sometimes, the villain doesn't need to have a great motive for viewers to gravitate to. Another negative, while smaller in comparison, is that Fate keeps taking off the helmet. In the comics, Kent Nelson is really possessed by the spirit of Nabu (the source of Fate's magic.) He wouldn't be able to keep taking it off without difficulty or sacrifice. Hawkman's character also feels a little off, as he sees justice as black and white, without acknowledging the grey areas in life. Finally, Atom Smasher and Cyclone just feel like they had to pad out the roster, not really contributing to much on the team.
In conclusion, Black Adam is one of the best superhero movies of the year! Don't let "critics" influence your decision. Go see it for yourself and then judge. Great action, some humor that isn't overwhelming, world-building that's sorely needed in the DCEU…AND a special guest appearance from a certain son of Krypton!!! (FINALLY!!!) I give Black Adam a 8.5 out of 10! Post your comments below, and till next time fellow blerds!
Werewolf By Night is a tv special on Disney Plus, directed by Michael Giacchino, based on the same Marvel Comics title. This film is different from the other MCU movies, as it's mainly a horror film. Or, as much of a horror movie as Disney will allow! Filmed almost entirely in black and white, the story follows a group of monster hunters in competition for a mystic relic, while hunting a Man-Thing! The cast features, Gael Garcia Bernal as Jack Russell (the Werewolf), Laura Donnelly as Elsa Bloodstone, and Harriet Sansom Harris as Elsa's stepmother, Verussa. SPOILERS AHEAD!!!
I totally forgot about this little project by Marvel! A horror special with werewolves, the occult, old-school black-and-white horror vibes, and some gore! (The black-and-white choice was well done!) The whole film felt like a cross between Underworld and The Mummy Returns! Some classic horror mixed with humor, adding some comic book characters that aren't as popular as others. Seeing Man-Thing and Werewolf by Night in the MCU is a treat for die-hard fans. As is the introduction of Elsa Bloodstone, a Lara Croft/Relic Hunter-type character who was family issues. While Elsa is ordered to kill Jack and Man-Thing, she chooses to help Jack free his friend, "Ted" (who is the Man-Thing). By using the Bloodstone on Jack, it makes him transform into his werewolf form. Together, they defeat the rest of the hunters in grizzly fashion.
As I said, a surprise to be sure, but a welcome one! Marvel has been hit or miss with its projects, recently. Thankfully, this is a hit! Original, funny, creative, and a welcome change of pace. 9 out of 10, for me. Post your thoughts below, and till next time fellow blerds!
Hellraiser (2022) is on Hulu. The remake of the classic 1987 film by Clive Barker reintroduces the iconic horror figure, Pinhead and the Cenobites to new viewers in stunning fashion. SPOILERS AHEAD!!!
Starring Goran Visnjic, Drew Starkey, Aofie Hinds, Osessa A'Zion, and more, the film's premise revolves around a rich and hedonistic millionaire Roland Voight, finding a strange mechanical box. While hosting a "party", Voight convinces a sex worker to open it. Upon playing with the box, the worker is stabbed by the box's blade, causing a portal to open, which pleases Voight. Flash forward to six years later, a woman named Riley is a recovering addict who lives with her brother, Matt. While trying to mend her relationship with Matt, Riley finds the puzzle box and solves it, but avoids getting cut by it. Pinhead and the Cenobites appear, and demand Riley chooses a sacrifice. From there, we get gruesome deaths, and until she chooses a sacrifice, the Cenobites will hold Riley's brother hostage. Discovering who the box's owner is, Riley and some of Matt's friends drive to Voight's mansion, only to be trapped. We also witness the fate of Voight, as a macabre locking mechanism is on his body. Unless the box's next configuration is solved, the mechanism will continue to twist his body. By choosing Trever, Riley's boyfriend (who was working for Voight) as the final sacrifice, she saves her friends and allows her brother to rest in peace rather than listen to Pinhead's lies or resurrection. Voight, himself, is transported to a different realm and changed into a Cenobite.
I struggled with watching this, not due to the gruesome kills (which blended practical and CGI well.) But because of the characters in the story. The characters are supposed to carry the story, but all I cared about was Pinhead! I had so many questions about that character, the film doesn't even address her origins. The special make-up effects were well done and looked like something from Silent Hill (or, maybe Silent Hill was partly inspired by Hellraiser, I don't know.) The kills brought back that typical Hellraiser style that fans craved, and the atmosphere certainly fits the tone. But without compelling characters to carry the story, it's just noise. A 7 out of 10. Post your thoughts below, and till next time fellow blerds!