For some time now, there have been three words that have caused some ire with an audience that still doesn't get the message. Even if that message is broken down like a fraction. Those words are…Dear White People. The final season of Dear White People has aired on Netflix, and it went out just as it came on; tackling the issues that still need to be discussed not only with white people but with other black folks as well. From dealing with interracial relationships and identities, homosexuality, sexual abuse, police brutality, gun control, and many more, Dear White People has given us a multitude of characters who we've seen grow over the seasons. From Samantha White (Logan Browning) learning to compromise in the struggle of racism and oppression, Troy Fairbanks (Brandon P. Bell) going from poster boy legacy child to becoming his own man, Lionel Higgens ( DeRon Horton) learning to use his voice boldly while being a black gay man on campus, and Colandria "Coco" Conners (Antoinette Robertson) being more than just a pretty face, the characters make mistakes, learn from them and become what they worked so hard to be. Or so it would seem, from Season Four's storyline.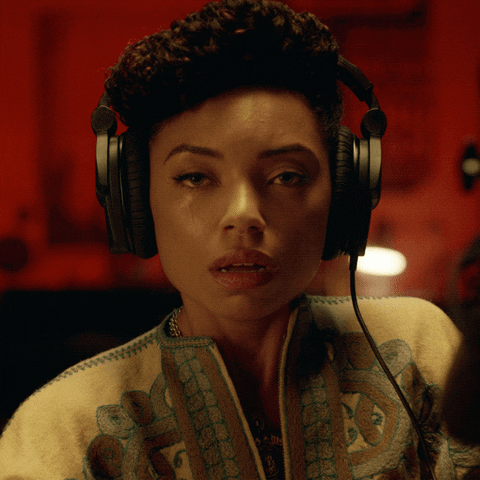 The main characters have grown from their college days and have found some sort of success in their chosen field. But they share a common feeling, "Is the success worth it"? While reminiscing about their senior year and given an opportunity to create a play that no other black house has done before in Winchester (based on 90's R&B mixed with their own spin), things escalate in their personal and scholastic lives, forcing each character to question what they want and do the ends justify the means. Meanwhile, the secret society, The Order of X (an all-black group of Winchester alumni, who work behind the shadows in the show) wants Lionel to tone down the contributions that the LGBTQ students have made, bringing up safety with the LGBTQ community and how they feel unsafe as some are sex workers. Sam and longtime boyfriend Gabe (John Patrick Amedori) deciding if it's ok to sell out now, to make quality content in the future. Troy is dealing with his mother coming back, after her not being in his life for so long. Coco is on a reality show, where the games aren't what they seem. And perhaps my favorite character Reggie Green (Marque Richardson) finds a way to create an app that will help with identifying racists and unsafe areas for African Americans (think a digital Green Book) but finds that he may have to fight his personal demons from past trauma. While all of this is going on, there's a looming danger unbeknownst to fellow students that's all too real and unfortunate.
What I loved about this season and the show in general, is the conversations that it creates. Credit to showrunner Justin Simien for performing a juggling act of tackling different topics expertly. While there were some characters that didn't return (such as the iconic Giancarlo Esposito, as the narrator), there were some other characters that were given some needed improvement, such as Brooke (Courtney Sauls), Dean Fairbanks (Obba Babatunde), and Al (Jemar Michael). And the relationships between characters are done well, like with Reggie and Joelle (Ashley Featherson), and Sam and Gabe. While I am sad to see this series end, I'm more than grateful to have experienced it and can very much recommend this show! I give the finale an 8 out of 10, and the show overall, a 9.5 out of 10! Post your thoughts below, and till next time fellow blerds!
The name's here. FINALLY, here! As in, finally the latest and final Daniel Craig 007 movie, "No Time to Die", is her at last! As someone who's seen all the movies and seen how the character James Bond has changed over the years, I can honestly say that this is the most honest and human version of 007. Not just the vodka martini-drinking, skirt-chasing secret agent. Instead, we get a government assassin, who has finally come to terms with his past and is ready to settle all old affairs. The main plot for this film is as follows so SPOILERS AHEAD!!!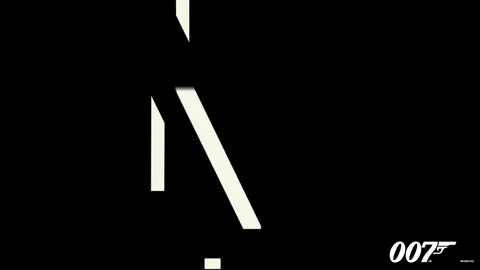 While James is relaxing in retirement with his new girlfriend Madeline Swan (from the last movie, Spectre.) But the past is back to haunt them, as Bond is forced into action due to the terrorist organization Spectre gaining access to a biological weapon that can kill targets without collateral damage. But unbeknownst to everyone, another player is in the field, wiping out Spectre and turning the said weapon into something that can devastate entire countries! All the while, James is met with friends both old and new! Jeffrey Wright is back as CIA agent Felix Leiter, Naomi Harris as Moneypenny, and we even have a brand new 007! And she's a sista! Let's GO!!! Lashawna Lynch as Nomi shares a "professional rivalry" with Bond. While at first warning him to stay away from this mission, she eventually warms up to him, even teaming up with Bond! I can happily say that she holds her own in the action department! (Maybe she can get her own spin-off, to keep the continuity going.) Ana De Amras also makes a brief but very memorable appearance, so a little Knives Out reunion!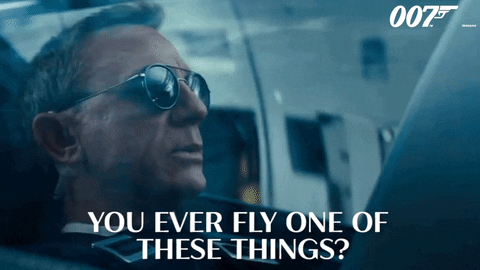 Alright, good news first! This film has perhaps the most action in the Craig films and is one of the best Bond movies ever! The action scenes are shot beautifully, with zero "shakey-cam" or quick-cut editing! Honestly, the director must have been watching some John Wick and The Kingsman films and gotten inspired by long one-shot take scenes. A bold claim to say that it is one of the best 007 movies for sure, considering movies like Goldeneye, Casino Royale, and Goldfinger. But I stand by it! Say something! The addition of a sexy but capable female presence is also a win. For YEARS, the 007 franchise has been met with scrutiny with how women have been portrayed, either as mere sexual playthings or damsels in distress. Now this movie isn't the first to have an actual female character that can handle herself in a combat situation, but to see it done in this fashion is great! Daniel Craig's performance as Bond feels as natural as breathing. His version of Bond is now a veteran in the game of spies, and his instincts are as sharp as ever. There is a plot twist between Bond and Madeline, in the second act; James Bond is a daddy! Imagine that the world's most eligible spy with a reputation for loving and leaving women is now a father! Ralph Fiennes's portrayal as M is as classic as can be. Stern, but fair. He and Bond have a short standoff but come to terms that M needs Bond's help. Throughout the film, there a numerous callbacks to previous Bond films over the years, so fans may be surprised. The finale may shock some fans, with James Bond actually dying to save the day! However, this was perhaps the best way to end Craig's run and leave the option open to either reboot the franchise again or carry on and leave the character James Bond behind forever. Not gonna lie, I'm ok with this being the final Bond film. While the movies are the granddaddy of spy films, maybe it's time to let someone else carry the torch for a while.
Now for the bad. While most of the movie was great, there were some things I noticed that left me scratching my head. For one, the runtime was a bit too long. I understand that this is Craig's last hurrah as 007, so the studio wants to go out with a bang. But over two and a half hours is pushing it! Also, Rami Malek's character is…just ok. While he has sufficient motive to move the story (Madeline's father, who was a member of Spectre, killed his entire family.) But he just some off, as a typical evil genius who wants to rule the world. Also, as little as we've seen Wright's Felix, he and James finally hook up after Quantum of Solace, just to have him killed off!
Overall, the wait was worth it, as No Time to Die gets a 9.5 out of 10! I would even rank this among the Craig Bond films as followed.
1. Casino Royale
2. No Time to Die
3. Skyfall
4. Quantum of Solace
5. Spectre
That's it for my review! Make sure to leave a comment on what you thought and till next time fellow blerds!
What's better than one crazy Symbiote? TWO crazy Symbiotes! Welcome to my Venom: Let There Be Carnage review! This is one of the most anticipated films of the year, for comic-book fans! And just in time for the Halloween season! Before I get underway, SPOILERS AHEAD!!!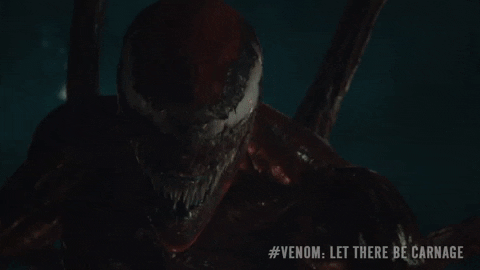 We first start the story off with a flashback of serial killer Kletus Cassidy (Woody Harrelson) being transferred to some secret maximum-security prison, leaving the love of his life Shriek (Naomie Harris) behind as teenagers. Flash forward to the present, and we have Eddie Brock aka Venom (Tom Hardy) interviewing Cassidy before the state of San Francisco executes him. All of this is happening, while Eddie and Venom are having difficulty living with each other. Venom wants to eat brains, but Eddie wants more control of his own life. The two really have an "Odd Couple" vibe going on. Eventually, the man and Symbiote split, but not before Eddie interviews Cassidy one last time. During which, Cassidy literally takes a bite out of Eddie, gaining his own Symbiote in the process! Breaking out his girlfriend, Carnage is loose, with only Venom able to stop him!
What I loved the most about this movie, is that while not R-rated, it's a very hard PG-13. Meaning that there are some decapitations, and some scenes push the limit of the movie's rating. Also, just like in the first film, Tom Hardy looks like utter trash throughout the movie, and I dig it. It's a welcome change of pace, to see our main character looking like death rolled over and warmed up twice, rather than a chiseled Adonis, like in most superhero movies. My guy looks like he hasn't slept in days, stressed out and just over his relationship. Hardy also gives Venom more personality this go around, with the Symbiote wanting to be more active and become the city's "lethal protector"! Harrelson absolutely plays it up, as Carnage! You can tell that he had fun doing this film! Carnage himself is a force to be reckoned with, showing new abilities and a more vicious display of violence, with creating blades and better control of the Symbiote. Naomi Harris' character is a perfect pairing to Harrelson's Carnage, (even though the Symbiote tells her that if she uses her sonic scream, he'll rip her face off! Sound and Fire are the only things that can kill Symbiotes.) The king of motion capture, Smeagol himself, Andy Serkis directed this movie, and for his first directorial debut, he did pretty well! The comedy is dark and humorous, for the most part, and we even get another She-Venom appearance, thanks to Brock's former fiancé (Elizabeth Sweet). And the soundtrack is fire! Can't go wrong with Eminem! And there is an after-credits scene, with Venom and Eddie on vacation. While the two have made up Venom hints and knowledge for Eddie to take advantage of. Just then, some dimension shifting occurs, and they both watch a Daily Bugle news report, with Tom Holland's Spider-Man on the TV! Crossover confirmed!
Now for the negative. If you're an avid comic-book reader, then you will notice how different Venom is in the movies, to his comic book counterpart. While Venom is an anti-hero sometimes, he's also one of Spider-Man's greatest foes! In fact, a big part of Venom's origin revolves around Peter Parker getting the black Symbiote first, then rejecting it! Because of that rejection, the symbiote found Brock, who hates Parker as well. They combine to make Venom, and they cause Spider-Man grief even since. While Sony studios want to hold on to the movie rights to Spider-Man for as long as possible, it looks like Sony and Disney have come to some sort of agreement, so expect a crossover soon! Another foul is the classic trope of "killing off the villain" in the final climax! We're talking about Carnage, here! Possibly more powerful than Venom, Carnage is also one of Spider-Man's greatest foes, so one would think to maybe use him in future stories. But we are talking about Marvel here, so maybe we'll see him in an alternate universe! I would also say that while the PG-13 rating went as far as it did (and sold the action pretty well, IMO.), I wouldn't say no to an Unrated version of the movie. Finally, we may be getting another Symbiote, with one of the supporting characters getting infected during the final battle. While I will take any Symbiote movie that Hollywood gives me, I do wonder if they can accurately give us a story detailing the history and origins of where they come from.
Overall, it's a fun, if not flawed movie, but the flaws are more so on the studio and their slight retconning of origins rather than the actual movie. I give Venom: Let There Be Carnage a 7 out of 10!
Tell me your thoughts below, and till next time fellow blerds!