If you told me that an animated movie about a swashbuckling cat would not only be one of the best movies of 2022, and be nominated for an Academy Award for Best Animated Picture, I wouldn't believe it. Even when going to see it in theaters, I didn't expect much. After all, this was another sequel to a beloved but waning franchise. At face value, this looked like another cash grab. But after finishing this movie, I have to say, DreamWorks Studios put themselves back on the map with this one! Puss In Boots: The Last Wish is out now, starring Antonio Banderas, Salma Hayek, Harvey Guillen, Wagner Moura, and more. The film covers the "legendary hero" and folktale character, Puss In Boots, as he is down to the last of his nine lives. While advised to retire from his heroics, Puss's pride won't let him. As it turns out, a legend of a fallen mystical star, granting anyone's wish has landed. It's up to Puss In Boots to find this star and wish for more lives. However, he may have to contend with the mistakes of his past lives, first.
SPOILERS AHEAD!!! CONTINUE AT YOUR OWN RISK!!!
So, I did NOT expect this movie to go this hard! Blending 3d and 2d animation for action scenes Spiderverse-style, to the humor the other characters display to the overall message of cherishing the life you have instead of wasting it. The Last Wish really didn't have any weak points in the film. From the opening minutes, we're treated to this big musical number, displaying why Puss In Boots is such a hero; stealing from evil kings, and slaying giants, all while doing it with style. The crowd loves him, as Puss has fallen in love with his own legend. Until it begins to backfire on him.
After his last death, Puss is told to retire, or his next death will stick. In denial, Puss refuses to heed his doctor's advice…until a mysterious bounty hunter wolf arrives. With one of the best villain introductions ever, the bounty hunter plays with Puss, at first. Toying with Puss's ego by wanting an autograph on a wanted poster. Puss laughs in his face, prepared for battle. Puss, however, learns the old adage that the more you mess around, the more you find out. The Wolf embarrassed Puss in a short fight, even drawing blood. Visibly terrified, the wolf introduces himself as Death. Wielding twin scythes, and showing blood-red eyes, Puss barely escapes and has no choice but to retire. Living with an actual cat lady, Puss meets Perrito and discovers that the legend of the wishing star is real. With renewed hope, Puss, Perrito, and Kitty Softpaws (Puss's old flame whom he left at the alter) against the crime family of Goldilocks and The Three Bears to find the magic map and get to the star.
I cannot state enough how good this movie is. The action, the humor, the animation, it's everything you could ask for in an animated flick. Also, from what I've heard, it's a big improvement from the first Puss In Boots, movie. While the voice acting was great from the main characters, the real star of the film is certainly Wolf aka Death. From the moment he appears, whistling in the background, Wolf shows us he doesn't mess around. From the way he stalks Puss throughout the film, to how he talks, Wolf steals every scene he's in. While not a villain per se, (technically, he didn't do anything wrong, except his job, He is the Grim Reaper, after all.) he's definitely the best antagonist we've seen grace animated screens in years. In addition, he's really not acting out of malicious intent. Wolf is not after the wish or wants to make Puss suffer. He just does his job extremely well and knows that Puss's time is up. He does relish the hunt, though. Throughout the film, we only see him four times, but each time, Puss's hairs stand up in fear.
Another plus is the character development of Puss. From being a cocky glory hog who only cares about preserving his own legend, to learning not to take life for granted. Puss understands that his life is more than cheap thrills and lonely adventures. We see Puss confess his regret to Kitty for leaving her at the altar, address his fear of dying, and eventually overcome that fear while fighting Wolf. Even Goldilocks has her moment of truth, confronted with her wish for a "real" family over the genuine one she already has.
I really don't have any truly bad things to say about this movie, other than I'm sorry for sleeping on it before! The runtime is short but sweet. It revitalizes the Shrek franchise, and it should have been promoted better, because it came out in late December of 2022, and I didn't even know of this one until late January from TikTok! (Strange World also didn't have an adequate promotion, but that's for another post.) I give Puss In Boots: The Last Wish a 9 out of 10!
Thank you so much for supporting this blog, as we see another year! I hope you're killing those New Year Resolutions! Be sure to share this post with friends, and till next time fellow blerds!
Man, it feels like the DC Extended Universe just can't win. For every success they gain, they take three losses. Black Adam was met with mixed reviews, but we got back Henry Cavil as Superman. Warner Brothers finally gained a new creative direction, with director James Gunn. But with the news of both Cavil and Dwayne Johnson not coming back to be a part of the first stage of WB's new project slate, and with new rumors of more actors leaving, fans are wondering if certain projects are safe. While Gunn has confirmed that Margot Robbie, John Cena, and Jason Momoa are safe in their respective roles, fans continue to speculate just what is DC doing. Since WB Studios are basically rebooting the franchise, here's a list of what I think Warner Brothers should do, during the "DC Rebirth".
·
A Superman Movie.
While Cavil may be out, he did leave on good terms with Gunn and company. But one thing is needed…a damn Superman film. It's been years since Man of Steel released in theaters, and while Gunn says he wants to tell a story with a younger Last Son of Krypton, one thing is clear. We drastically need another Superman movie. In addition, if the CW and Into The SpiderVerse have taught us anything, it's that there can be more than one Superman. Just have an interesting villain (Luthor, Darkseid, Brainiac, Mongol, etc) and go from there. With current political events where they are, a Superman movie would be interesting to witness.
·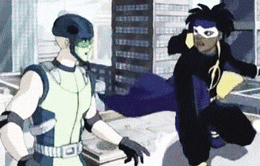 Static Shock Project
From the Milestone comics, Dakota City's electrifying hero, Static Shock has quite the cult following. From his introduction in the 90's to the breakout cartoon, to various appearances in Young Justice, it's time for Virgil Hawkings to make a live-action appearance!!! Maybe, we could have fellow Milestone heroes, Icon and Rocket appear. Black Lighting can also be featured, and answer the age-old question that blerds have: why is it that so many black superheroes have lightning powers?!
·
Green Lantern Corps
The Green Lantern film starring Ryan Reynolds was…less than successful. But, if Gunn can make some C-List heroes like the Guardians of The Galaxy a success, he can make a Green Lantern Corps movie a hit. With veteran ring-slingers like Hal Jordan, John Stewart, and Kyle Rayner, with new blood like Simon Baz, Jessica Cruz, and Sojourner Mullein, I can't see why this won't work.
·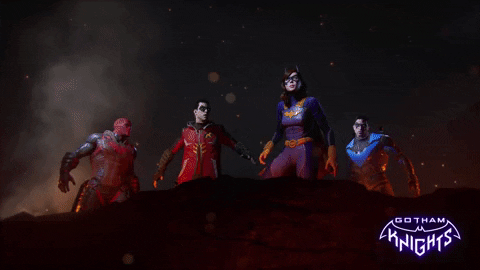 A Bat-Family series
While the video game, Gotham Knights, didn't exactly make a splash, and the CW made a show with the same name (but with completely different characters. Like, WHY?!), fans deserve a true project about the Dark Knight's proteges. My picks would be Nightwing, Oracle, Cassandra Cain as Batgirl, Batwing, and Tim Drake as Robin.
·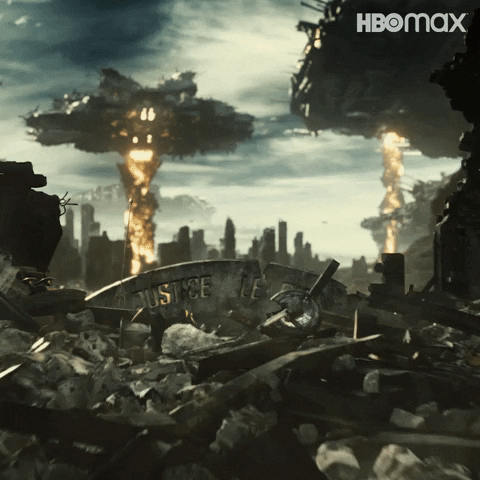 Finish the Knightmare Scenario.
Look, I get it. Not everyone loved Zack Snyder's DC movies. While I personally loved them, his plans weren't perfect. Dick Grayson dying, Batman and Lois having a love affair, and some other bad creative ideas played a part in how the tone of his DC movies However…there cannot be any denying that his version (some would say the true version) of the Justice League film did so well, that there could be a chance to have that expanded on. What I'm saying is, to keep the main continuity, but if they can make a Joker sequel separate from the main continuity, then they can make this movie separately. Plus, I really want to see the Justice League fight Darkseid.
· CONSISTENCY
No matter what path Warner Brothers and DC Comics take, we need to have some form of consistency in place. Tonally, their movies have been ranging from comedic (Birds of Prey, The Suicide Squad), to focusing on standalones (The Batman, Joker), to the eventual reboot of the franchise (The Flash), have a thought-out plan and stick to it. Don't try to do what Marvel is doing, because frankly, fans are getting fatigued. Instead, use the iconic characters and storylines that DC is known for, trust your actors and creators, and go from there.
That's all I got, y'all. For my fellow DC fans, I know it's hard, being a fan. Especially with all the recent news shaking up things. But all we can do is hope that they learn from their losses and not make the same mistakes. Till next time, fellow blerds!!!
This past week, fans around the world heard the news that long-time Batman voice actor Kevin Conroy has passed away. I'm not gonna lie to y'all. This news gutted me. Ever since the '90s, Conroy has voiced the iconic character, giving memorable performances that rival (and even exceed) the live-action adaptations of Batman. For many, whenever they read a Batman comic, they imagine Conroy's voice saying those lines. For a special tribute, this will be dedicated to Conroy's performance, how I first heard of him, and how no one can touch how he portrayed Batman for decades!
I was about 8 when Batman: The Animated Series first aired. After the success of the Tim Burton films, we got a new Batman show that was taken seriously. With mature themes that both kids and adults viewed, the show earned instant success and multiple spin-offs. But, if there's one standout to this show that helped gain attention, it's how Conroy played a Batman who was stern, but fair. Cold, yet human. (And a surprisingly great singing voice. If you know, then you know.) Using his voice, Conroy would go on to be one of the best voice actors of all time, joining the likes of Steve Blum, Cree Summer, Peter Cullen, and more. Conroy was perhaps the first to master making the "Batman" and "Bruce Wayne" personas sound different in cartoons, which translated to live-action films. Conroy would go on to voice the character for the spin-offs, the Arkham games (except for Arkham Origins, which is still fire.), various animated movies and projects. He even portrayed a version of Bruce Wayne in live action (FINALLY), during the CW's Crisis on Infinite Earths crossover special. I collected a TON of Batman comics, as a kid. Whenever I would read them, Conroy's voice would be what I'd imagine Batman would sound like. A strong, firm, vulnerable at times, but wise. Not raspy, or barely above a whisper.
What made Kevin Conroy so special was his connection to the character. While he was young, he struggled to gain work as an actor, due to his being gay. Despite the homophobia he had to endure, Conroy used that experience to create a version of Batman that he could relate to. Gravitating to the pain of Batman losing his parents at an early age, Conroy's performances became heartfelt and tangible that became the standard of voicing the character.
Perhaps his best performance (or, at least my favorite, anyway) was the 98 animated film, Batman: Mask of The Phantasm, in which we see Batman come to terms with an old flame of his past. The film also shows us a younger Bruce Wayne, right before he becomes Batman. He's torn between love and a promise he made to his parents. Conflicted, Bruce goes to the graveyard to plead his case that things are different now. The pain is still there, but he's actually happy. Bruce wants to be happy. However, he feels guilty about his newfound happiness. Bruce begs for permission on the gravestone of his parents, and we can hear the heartbreak that Conroy conveys. I swear, no live-action performance has EVER topped this emotional scene done by Conroy and actress Dana Delany (Bruce's love interest and villain, in the movie.).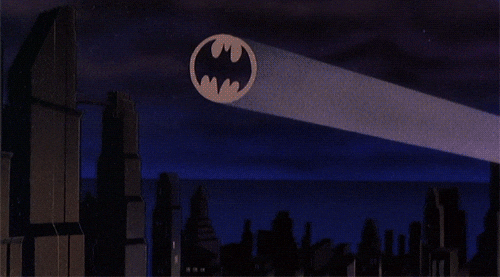 Hearing his now iconic line, "I am vengeance. I am the night. I am Batman!" hits harder now that Conroy is gone. And while he has done other projects that non-Batman related, to many, Kevin Conroy WAS the definitive version of the character. He will be missed. That's all for now, friends. Until next time, fellow blerds.